Police in Karachi continue to conduct raids to arrest a 'fake' woman journalist who demanded extortion of Rs10,000 from a police officer. However, no arrest has been made as of yet.
A viral video has been circulating on social networking sites for the past two days. In the video, a young woman can be heard demanding extortion of Rs10,000 from a policeman as she portrays herself as a journalist. More so, she threatens him with job loss if he failed to pay the amount.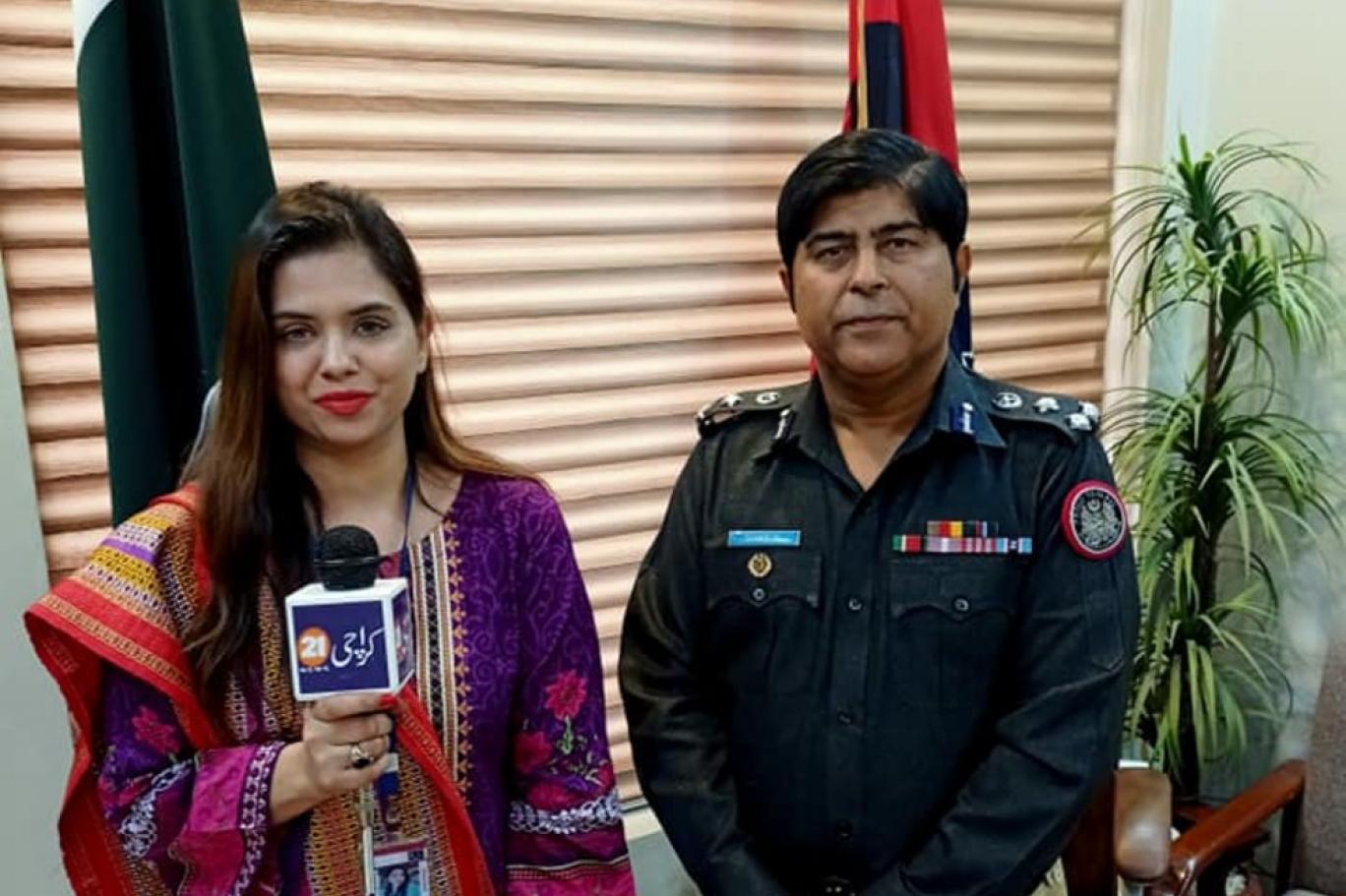 According to the reports, the first information report (FIR) has been registered against the accused Sania Shahrukh Awan at the Sir Syed Police Station. It was registered on behalf of a policeman, Shaikh Taimoor under terrorism, extortion, and telegraph laws.
"She forced me to pay the extortion money at any cost. She threatened me that she will publish my pictures in newspapers and social media if I fail to pay extortion to her," Taimoor claimed.
Here is the recording of the call
Several pictures, also circulating in social media, show the suspect with the senior officers of the Sindh police. After registration of the FIR, the police raided the house of Awan.
However, the police failed to arrest the accused. According to the police, Awan along with her husband Shahrukh Zia Awan has gone into hiding. As of now, raids are underway for the arrest of the woman, the police added. Social media users have been sharing several photos of the suspect.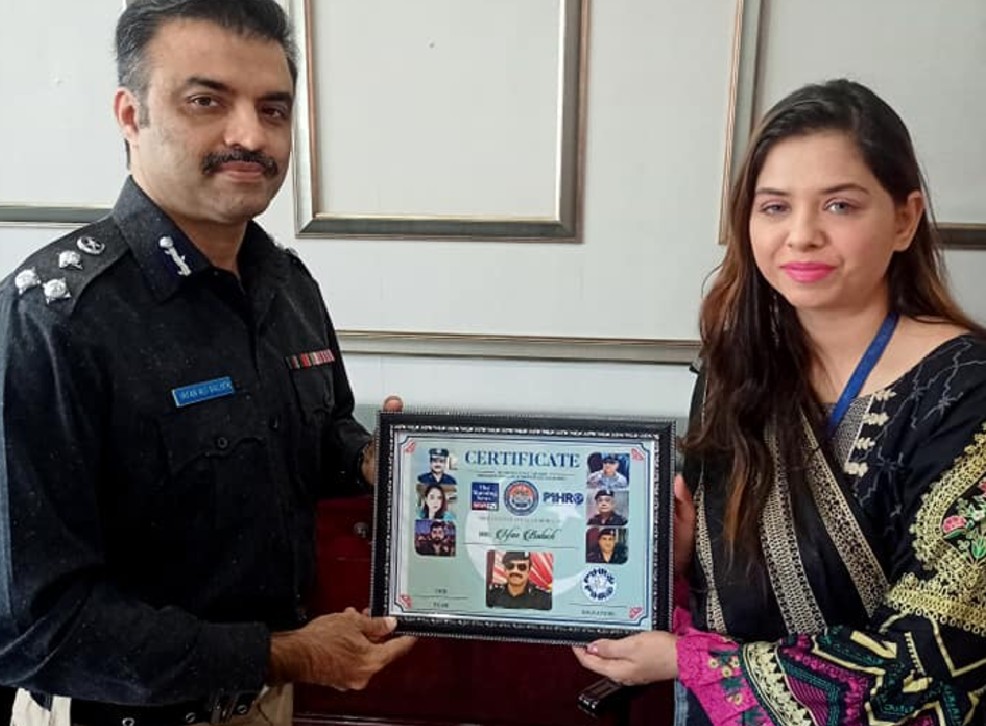 In one of the photos, she can be seen holding a mic with the logo of 'Karachi 21 News'. In addition to this, in another photo, she can be seen holding an award-winning trophy with an officer. As per the details, Independent Urdu made several attempts to reach out to the management of Karachi 21 News. However, it was not reachable.
Pakistan is a country where extortion prevails in its widest range. Not just absolute extortion – the country is also home to a versatile list of scammers.
Citizens of Karachi continue to suffer from 'bhatta khori' or extortion by mafia groups across the city who demand money to provide them protection but threaten them with dire consequences if the demands are not met. However, this time they did not even spare the police.
In a recent incident, things went south when a neighbor thrashes a woman who could not pay her electricity bhatta on time in Karachi. Remember the news of journalist Ali Salman who was using fake social media accounts to blackmail women?
Story Courtesy: Independent Urdu
Read More: 'Bhatta-Khor' Gang Of Seven 'Beautiful' Girls And A Police Officer Finally Exposed In Karachi!
What do you think of this story? Let us know in the comments section below.