Police on Tuesday arrested five men on charges of assaulting, stripping, and filming four women in Faisalabad's Bawa Chak Market. Surveillance footage, however, offers a very different take on the incident, revealing that the Faisalabad women allegedly stripped themselves to get away with the robbery.
A disturbing video went viral showing a group of men descending on women as they cry out for mercy. The horrifying footage showed the women wearing nothing but a piece of cloth barely covering their body, as they walked through the streets.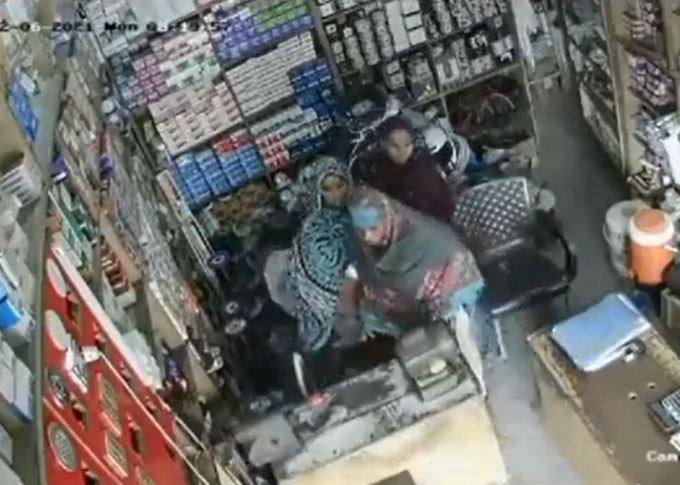 Subsequently, a first information report (FIR) was registered at Millat Town police station against four named suspects – Saddam, the owner of Usman Electric Store, and his employee, Faisal, Zaheer Anwar, and Faqeer Hussain, the owner of a sanitary products' shop — and 10 unidentified suspects on behalf of one of the alleged victims.
According to the FIR, the complainant, a garbage-picker, said she went to Bawa Chak Market with three other women to collect garbage on Monday at around 10:30 am.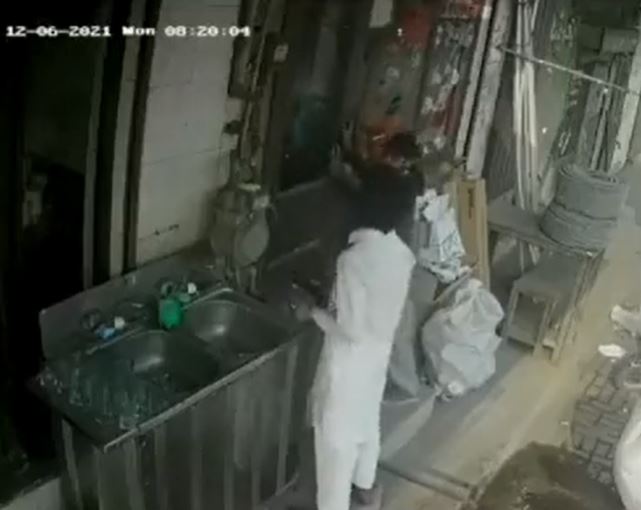 They were thirsty and went inside a shop and asked for a bottle of water from the shop owner, the complainant claims. The owner, however, began shouting at them, accusing them of entering his shop with the intention to steal. Meanwhile, the other suspects also reached the shop upon hearing him shouting.
"The suspects committed gross injustice by stripping us, dragging us through the market, and torturing us and strict action should be taken against them," the complainant stated.
Five suspects were arrested after police conducted raids in response to the complaint.
Surveillance footage reveals a different story
The Faisalabad women are alleged to have stripped themselves off and threatened the shopkeeper to avoid being caught in the robbery, according to CCTV footage that surfaced on social media.
WARNING Some viewers may find the following video disturbing. Viewer discretion is advised.
A closer inspection of the footage of the inside of the shop shows three women stealing goods while one goes to the back. When the shopkeeper ran outside the shop, he held the door tightly to prevent them from fleeing, but they managed to break the door open and attempted to run away.
However, the shopkeeper and another man caught two of them. In the meantime, the other two went to the corner of the street and stripped naked, gathering crowd.
"All aspects of the incident are being investigated," the police claims.
Using victimhood and woman card in this very incident, followed by the Minar-e-Pakistan case, is bound to mar the credibility of genuine cases where an assailant trespasses his limits and assaults a woman.
What do you think of this story? Let us know in the comments section below.