A tweet from a renowned Pakistani anchorperson Saadia Afzaal congratulating Pakistan Tehreek-e-Insaf's (PTI) MNA Faisal Vawda on being elected as a senator has left the social media surprised. Rumor has it that the senator has tied the knot for the second time!
The primetime TV host shared a picture with the ruling party's Faisal Vawda. In the picture that has now gone viral, the seemingly 'couple' donned a matching black dress standing hand to hand in a restaurant. Afzaal captioned the tweet, 'Congratulations, Senator Sahab!' More so, she ends the tweet with a red heart emoji.
This latest picture seems to be garnering a lot of attention since the two pose as a 'couple'. Turns out that the pair kept their relationship pretty private since they began dating.
However, no formal announcement has come in from either side on social media. Meanwhile, the social media users have taken this tweet as a major hint, and an informal announcement. Although Afzaal did thank everyone who poured in congratulatory messages for the couple.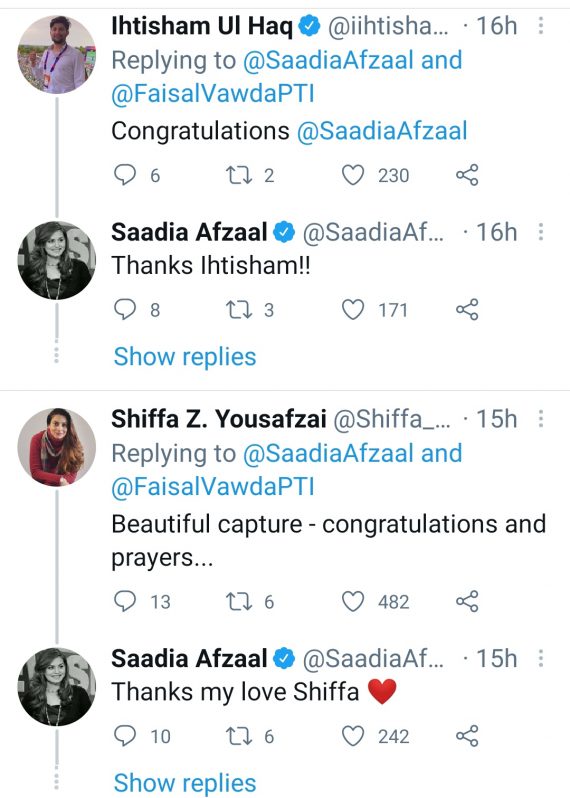 Islamabad-based journalist Syed Aoon Sherazi also claimed that he had broke the secret marriage story two years ago.
Subsequent to this, the Special Assistant to Prime Minister Shehbaz Gill and others made this impression more strong for the social media users, congratulating both Afzaal and Vawda.
All you need to know about Saadia Afzaal!
Afzaal is one of the famous Pakistani reporters and journalists who gained fame from her TV hosting. Through her media reporting and hosting, she has become one of the known anchorpersons in Pakistan.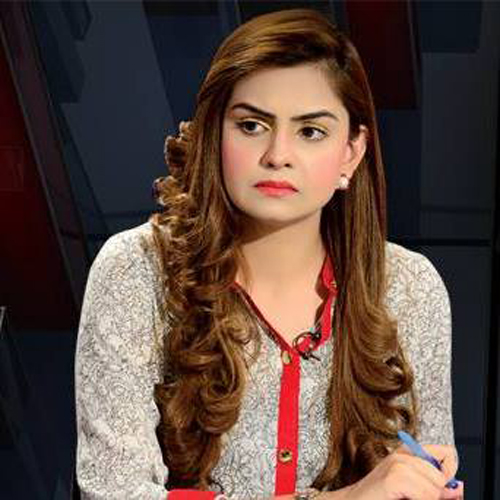 There are many rumors about Afzaal's marital status. According to some sources, her first marriage did not last enough and resulted in divorce. She was known as Saadia Zafar. It is said that she has a son with her first husband.
Later in 2013, rumors spread about her second marriage. Many reports suggested that the journalist tied the knot with an Austrian Ambassador in Pakistan Axel Wech who converted to Islam just before the marriage.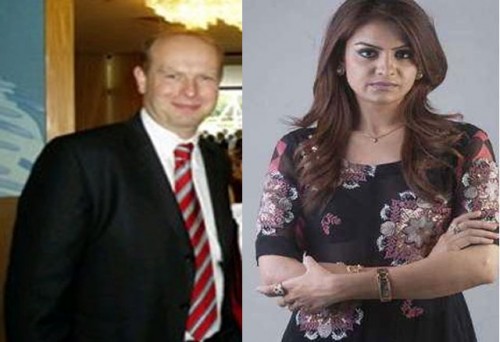 In addition to this, the sources claimed that the couple was hiding details regarding their nikkah and the conversion. However, none of them denied or clarified the rumors. Regardless, the marriage was for a short span of time, as reports suggest.
Looks like the anchorperson has now married for the third time while it is the second time for Vawda. Afzaal has created a huge stir on social media!
Vawda on Wednesday resigned as a member of the National Assembly after casting his vote as MNA in the Senate election.
Read More: Faisal Vawda's Concept Of Tabdeeli Was Riding A Chopper Under VIP-Protocol Instead Of An SUV
What do you think of this story? Let us know in the comments section below.