14th August is almost here and Pepsi Battle of the Bands is as popular as ever. So when I found out that episode 5 of Pepsi BoB was an Independence Day special, I literally jumped out of my seat and went to watch it. And what an amazing episode it was! Full of surprises at every turn!
Episode 5 of #PepsiBattleoftheBands celebrates the spirit of Independence Day! Get ready for the superb renditions of some of the most famous national songs of Pakistan and a special performance by Jasim Haider & The Pindi Boys!Watch now: https://goo.gl/JZDL3L

Posted by Pepsi Pakistan on Saturday, August 11, 2018
The show started off with the first surprise- Jasim and the Pindi boys were back for a performance! Together with the lead vocalists from the Top 4 bands, they did a cover of Tu Hai Kahan, bringing some serious feels to everyone watching.
Then the bands came forward individually for the 3rd knockout round of the season.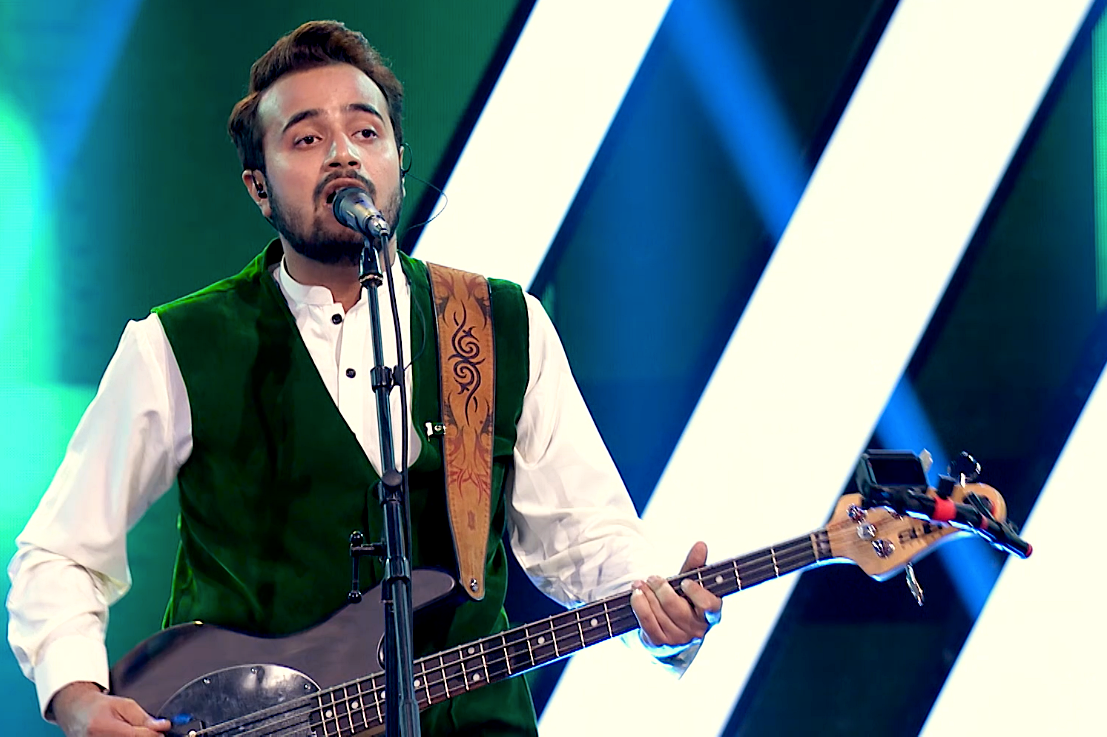 21 the Band sang a rock version of a classic song, Hum Hain Pakistani. Bayaan did a beautiful rendition of "Yeh Watan" by Mehdi Hassan. The song started off slow and harmonious but by the end of it, had morphed into a powerful anthem which everyone was singing along to. Fawad Khan complimented the band for intelligently improvising the much-loved national song and making it more relevant to the youth!
Xarb performed their own version of "Watan ki Mitti", a classic by Nayara Noor. Although their performance was good, judges felt that it was lacking in creativity and innovation.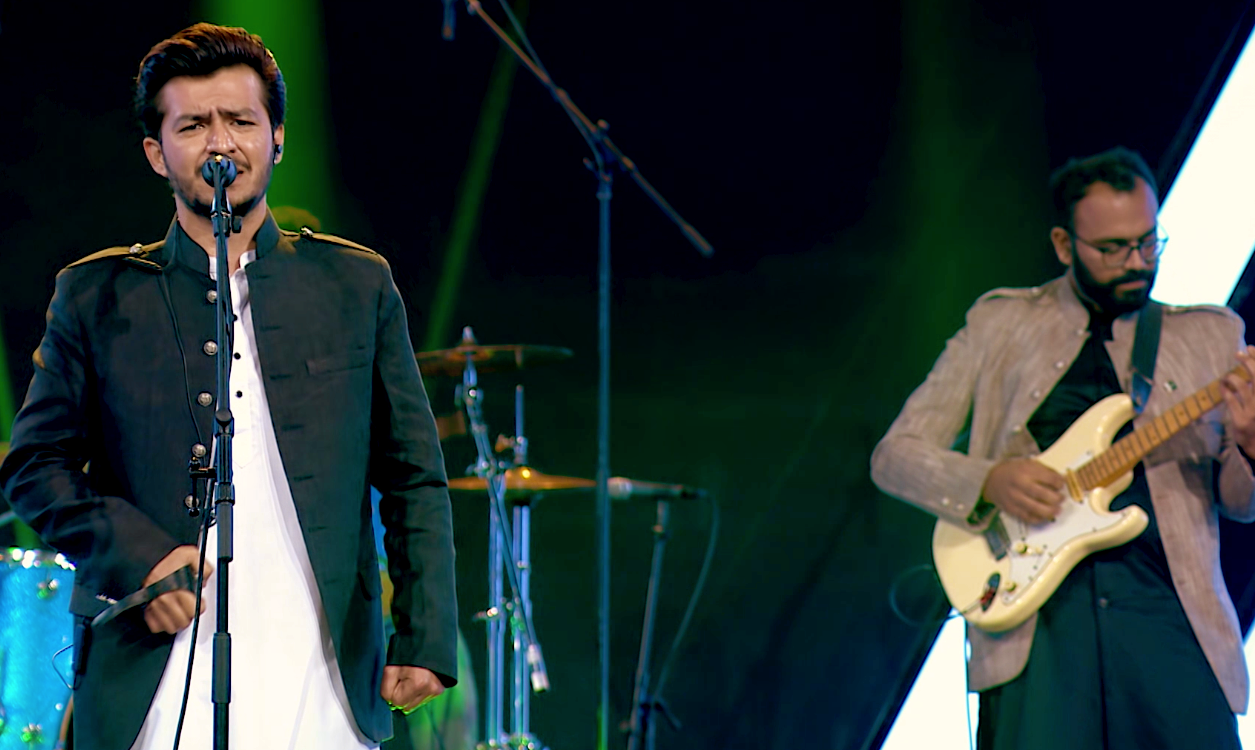 Then, the best moment of the show (in my opinion happened). The judges spoke individually about what their favourite national songs were and Faisal Kapadia from Strings performed a couple of lines from his favourite song, "Ye Des Hamara Hai". It was stunning. Faisal's voice, even in just those couple of lines, was so powerful that it moved me to tears.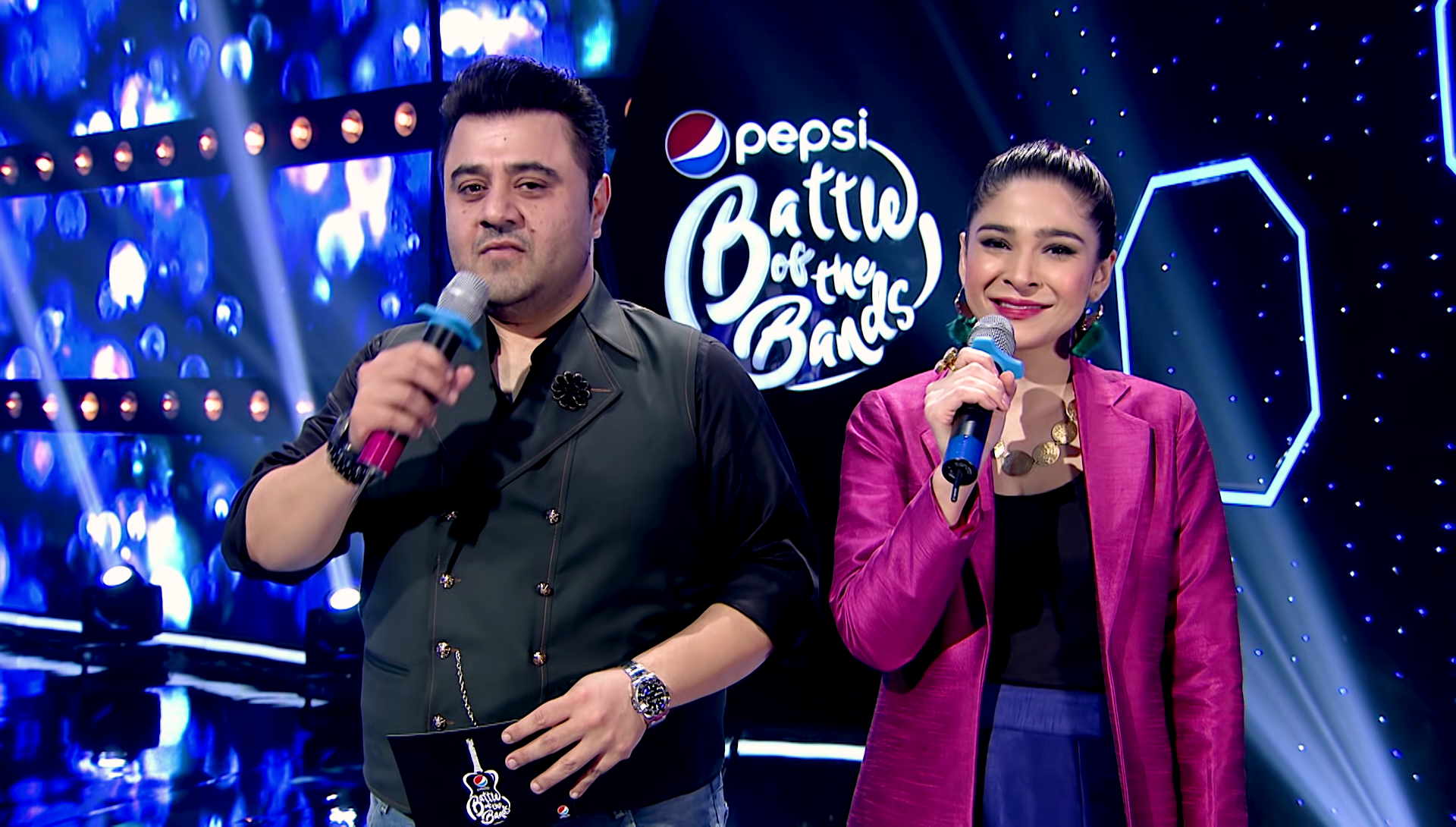 Then Tamasha came on stage and performed "Is Parcham Ke Saaye Talay". It was the first time they didn't receive a standing ovation, but everyone loved their performance regardless.
Amongst the top-4 bands, the bands which were sent to the danger zone were Xarb and 21 the band.
Xarb played "Sohni Dharti" in the battle of survival with their powerful vocals and carefully composed rendition.
With the zeal and passion of patriotism, 21 the band performed iconic "Jazba-e-Junnon" in the battle of survival, adding their own unique touch to the song.
Then came another huge surprise- none of the bands was gonna be eliminated because it was the Independence Day episode! However, this means that two bands will be eliminated next week- and I just can't wait to see who they are!