Fahad Mustafa launches his own perfume brand and calls it "Vocal by Fahad Mustafa". Just like many noteworthy celebrities, Fahad also joins the league of launching brands based on their names. We heard about Wasim Badami and now Fahad Mustafa is totally in the game.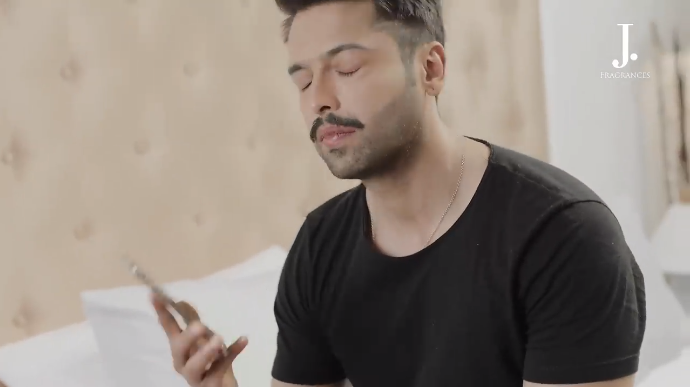 Fahad launches his perfume brand with a complete TVC. The actor who also happens to be a major onscreen just on live television. His fans cannot stop raving about the launch of his brand and are going crazy after the advertisement. Well, fair enough for them.
However, there is something that would make you want to question everything about the ad of Fahad Mustafa. While we were viewing just like you, instead of typically being moved or influenced by it, the ad had a different impact on us. How? You gotta see it yourself! This ad appears to be a complete copy of a European brand H&M's ad where former England football team captain David Beckham starred.
Let us first look at Fahad Mustafa's ad…
J. Fragrances launches Vocal to its line of perfumes. Head over to our outlet or visit our website online to get your hands on Fahad Mustafa's favorite scent!#BeVocal #JDotVocalPrice: PKR 4,485/-Product Link: https://goo.gl/9hNkMF

Posted by J. | Junaid Jamshed on Wednesday, June 6, 2018
Alright, that is fine. What's the big deal about it?
Now watch this one!
Well, the similarity is uncanny. But it's crazy how they can just totally copy every move of it and put it out in the world as if nobody would notice?
It has the same setting as well and whoa, are we short of any creativity here?
So, having watched the ad now, what do you guys think about it? Share your views.