Over the past decade, Ramadan game shows have evolved and created their audience in big number. Some didn't change their format, kept the same frustrating criteria and that's the reason most people hate such shows in the month of Ramadan.
But there's one show that people wait eagerly for Ramadan because he has changed the entire perception of the game shows and made everyone love it wholeheartedly.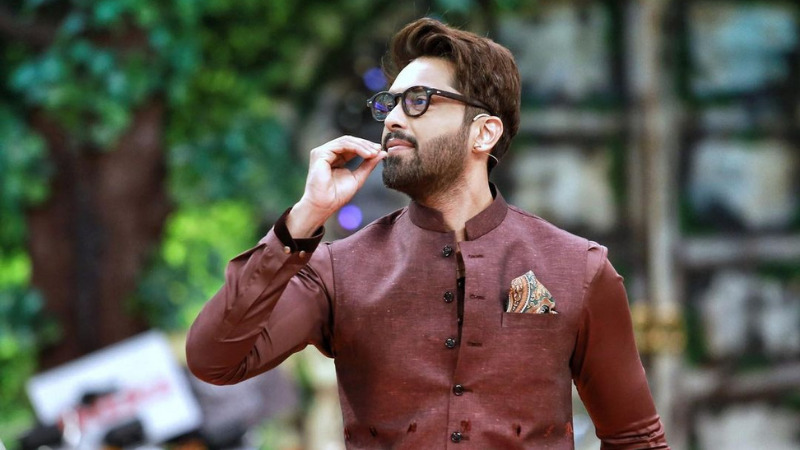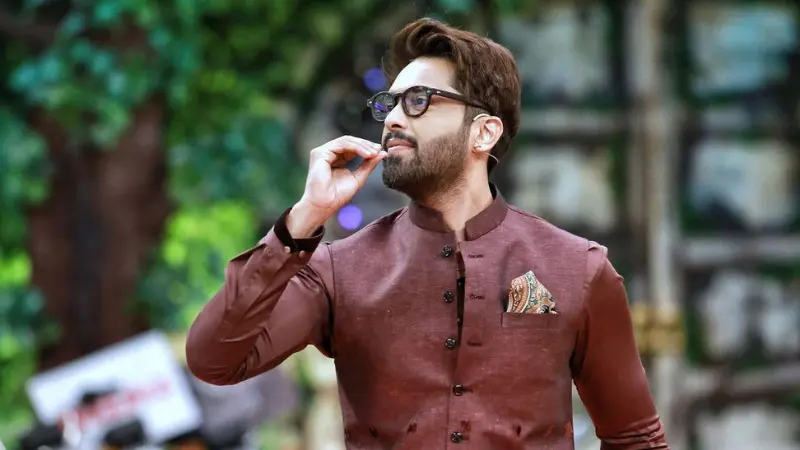 Jeeto Pakistan's been on the air for a decade and Fahad Mustafa has earned endless love for his energetic hosting. It looks like no one can match his energy, charisma, and the way he interacts with the audience, especially during Ramadan.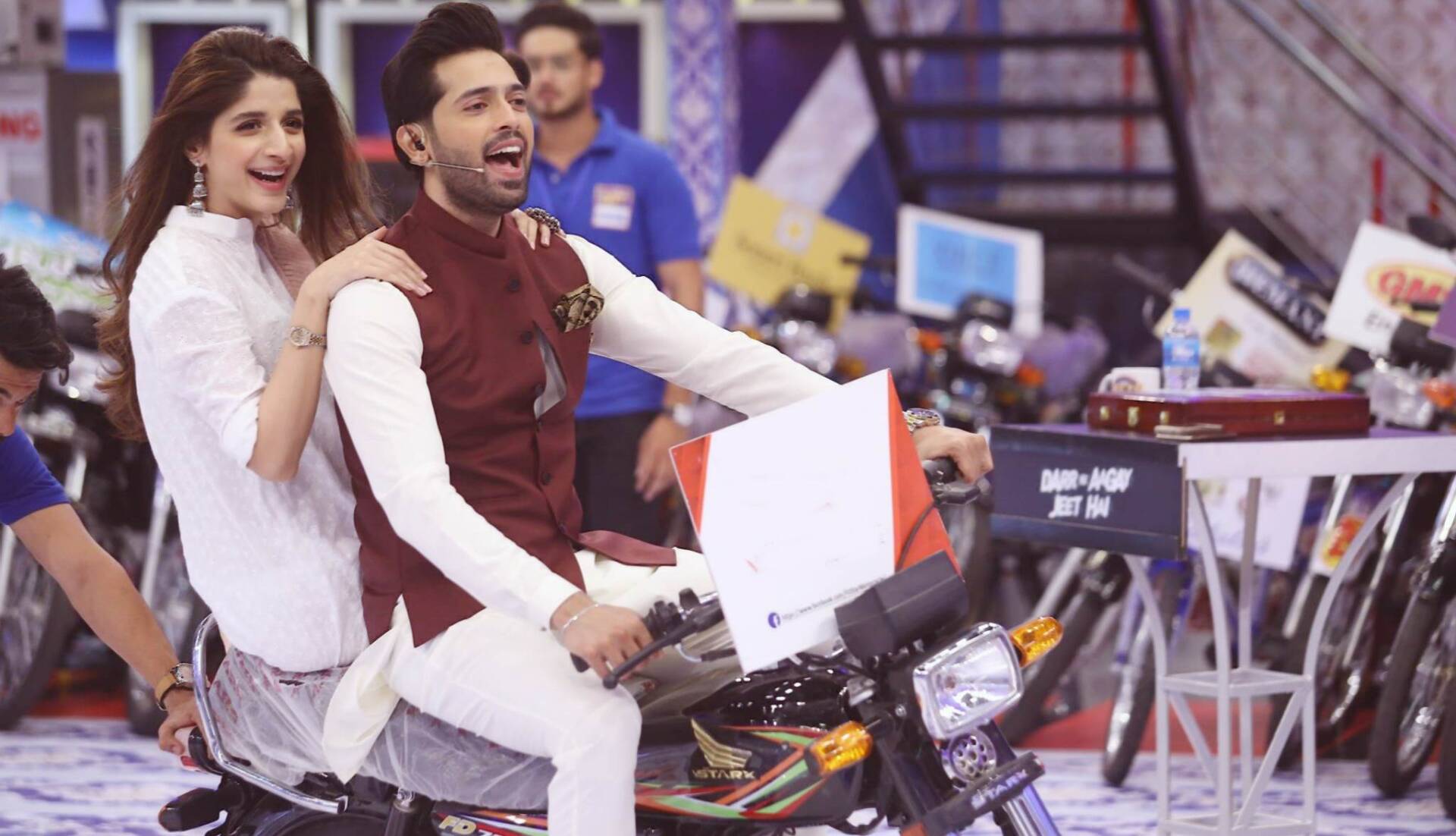 Undoubtedly it's Pakistan's biggest game show that is nearly a decade going in its best format and everyone's curious to know about the journey. Recently Fahad Mustafa sat down for an interview and shared his whole mostly a decade of Jeeto Pakistan experience.
Fahad Mustafa on his Jeeto Pakistan journey
Fahad Mustafa is one of the finest actors in our industry who did some amazing movies and led the biggest game show. He shared his experience and revealed everything.
"It has not been a while, it has been nine years so it's a lot of time and I get tired, I get excited, I get bored, I get excited again so it's a whole rollercoaster ride and you don't understand how Jeeto Pakistan is still going," said the Load Wedding actor.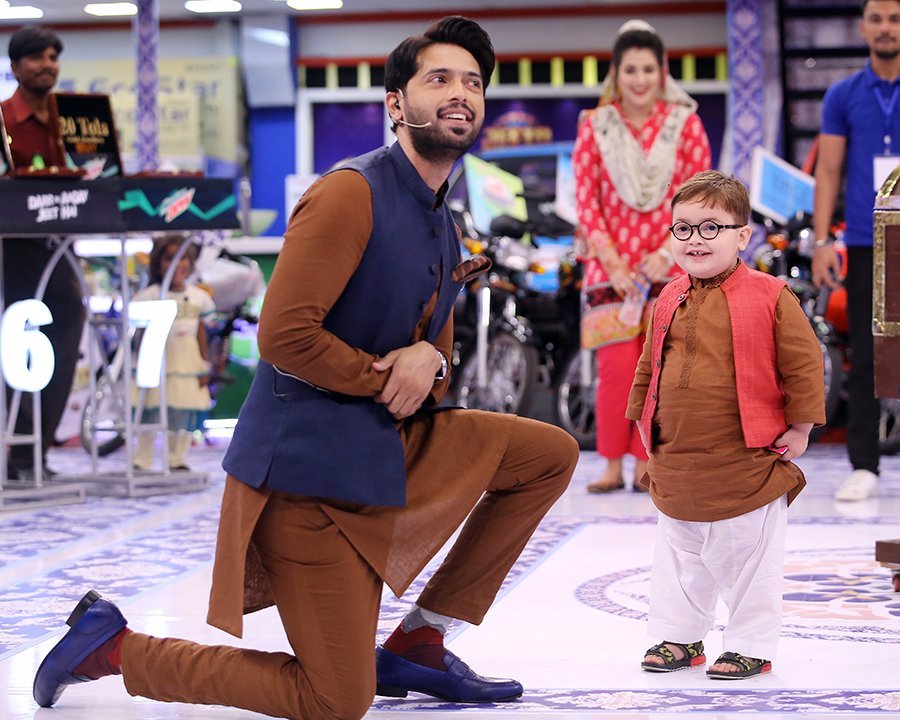 "If you look at the dynamics of other shows, they usually die [out] within two to three years but this is a different kind of show that we believe every year may die [out] this very year or the next but it only comes back stronger."
Fahad called it "the biggest experience" of his life so far, Mustafa said the show has done more for him than what is apparent. "Jeeto Pakistan is one of the things that's kept me sane for the longest time, which is why I'm able to do all the work that I want to in life. I think if this wasn't there, I wouldn't be either."
'I always wanted to quit' – Fahad Mustafa
Most of us mainly believe that Fahad's day begins with the energy bolt, but there's something that always pulls him back. "I have wanted to quit every day since the very beginning. Whenever I show up for any kind of work, my heart just doesn't want it to start until it does. Then when I do start, maybe it's Allah's doing or there's an energy that enables it to work out."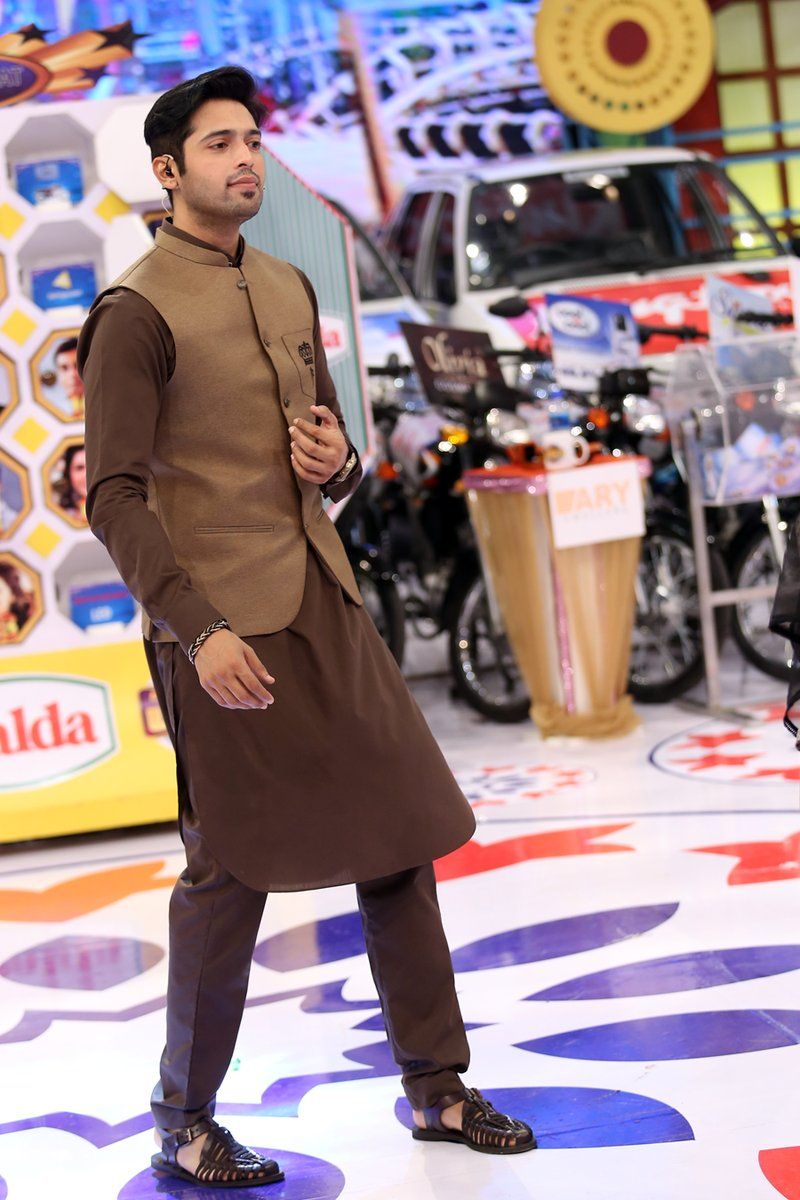 He added that his adoring fans give him life. "And I believe people love me so much that sometimes you can't say no to a lot of things. So when you see so much love from others, it sort of gets transferred in you that energizes me because of course you get tired."
In the COVID-19, Jeeto Pakistan's format changed and called "Jeeto Pakistan League (JPL). He revealed, that it was an idea that resulted from the consequences of Covid-19.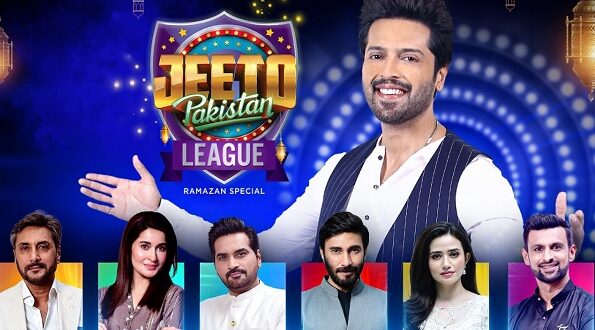 He shared that, when in 2020 PSL canceled in the midway he then decided to take the matters into his own hands and arranged a continuation of his show. He invited some big names, such as Humayun Saeed and Adnan Malik, and it all ended up as successful.
"Now it's even more fun. I did not have an idea as to how [we are] to engage an entire country with one show since we do this in Karachi. So this was quite beneficial, every person gets attached," he added.
Jeeto Pakistan League (JPL)
For those who are still unaware of the Jeeto Pakistan League, then here's a glimpse for you. It's a league that consists of six teams( before but this year seven teams) from different cities competing against each other to win the League.
Celebrities are the head of the team's new contestants are drawn for each episode. The top two teams would qualify for a final play-off.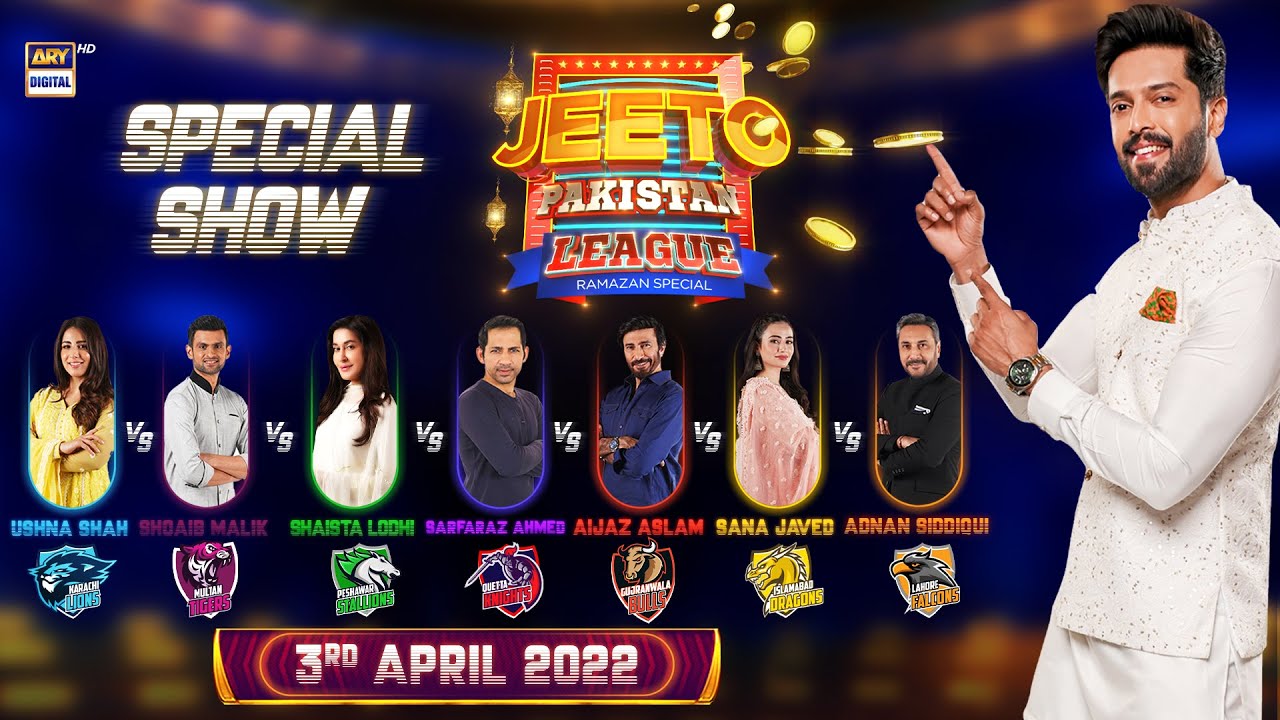 The team dashboard includes Adnan Siddiqui as Lahore Falcons' captain, Shoaib Malik as Multan Tigers' captain, Shaista Lodhi as Peshawar Stallions' captain, Sana Javed as Islamabad Dragons' captain, Ushna Shah as Karachi Lions' captain, Aijaz Aslam as Gujranwala Bulls' captain and Sarfaraz Ahmed as Quetta Knights' captain.
Na Maloom Afrad actor believes that his show has got some special spark. He shared, "Jeeto is completely dependent on people. Ordinary people are what make the show because I pretty much do the same thing, it's people's reactions that make the entire thing different every time you watch."
Fahad Mustafa also watches his competitor's shows and he likes them. "There was a time where I was told I shouldn't do game shows, they end stardom. Then I was told I shouldn't do a certain commercial or [endorse] a certain brand," he recalled.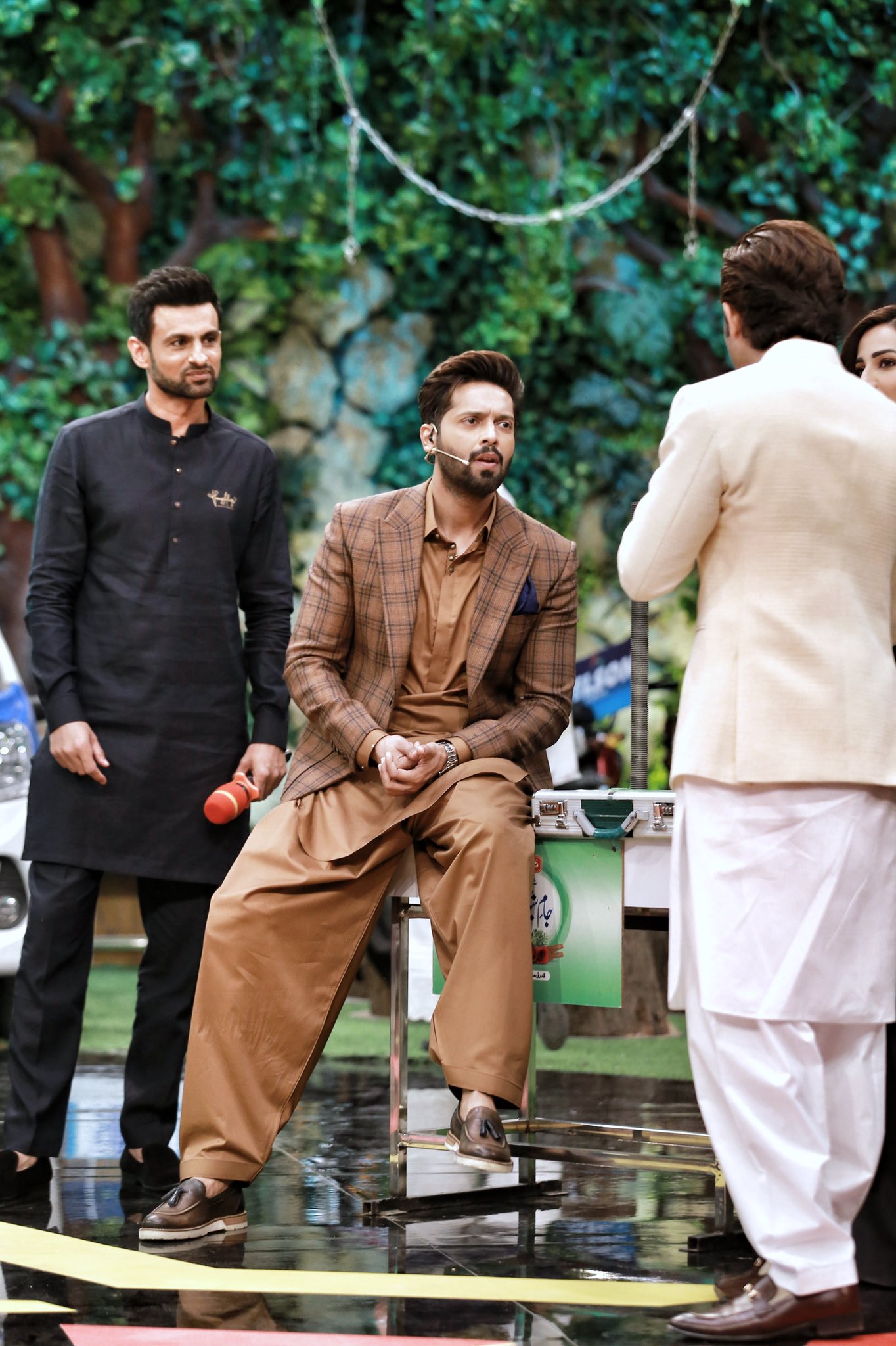 "So I created my way of working I did not work according to the formula so many of our people have created. My way worked out and now I like watching people who did not want to do [shows], doing them. I think more people should do them because when competition is created, it becomes more fun."
While commenting on the annual changes to the show's format, they're "organic" and he does not change the script or the show's flow. "I think I'm good with people so I just catch a vibe off of them [and] know what I should talk to them about. You cannot plan [live shows], you need to be spontaneous and quick. So changes you cannot plan, they never work out that way."
Fahad Mustafa has been vocal too when it comes to speaking for someone and teaching people some lessons. Such thing took place when he linked Aryan Khan's arrest case and asked Pakistani parents to learn from Aryan's arrest case and warned parents along with youngsters.
'We have a great public' – Fahad Mustafa
The host also put some light on the importance of respecting your audience. "Respect people and gain their respect in return. We have a great public, they have big hearts. They'll accept any kind of joke you make as long as you don't insult them. So if you laugh at yourself, you can laugh with them. As long as you respect them, they'll respect you back."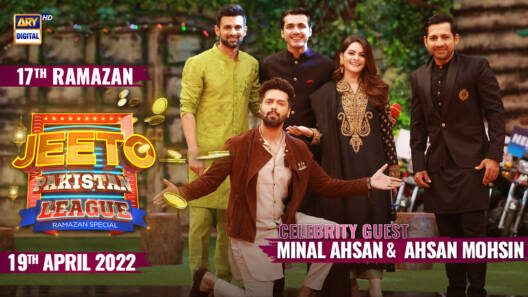 Sarfaraz Ahmed and Shoaib Malik one of the big names in the cricket field also joined the Jeeto Pakistan League. They also shared their experience as well. Shoaib Malik shared that he has always loved to explore different ventures. He was part of the league last year too, so he's aware of the overall format too.
"I was looking forward to coming back, I waited for this show. I enjoy it because in it it's not just yourself who's involved but also other people — they bring their luck.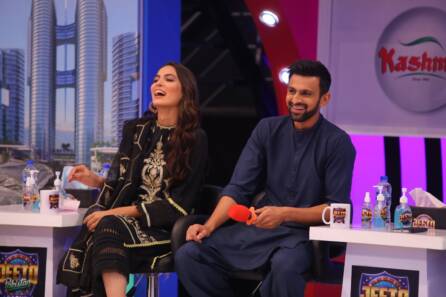 I enjoy it so much, even when you go watch a movie, at some point you feel it's getting dragged but this show is all about fun. Two and a half hours pass the same way you bat well in the T20s and then you're fielding."
Shoaib also revealed some insight about his upcoming show with Sania Mirza, "It's still in the process, not done yet but let's see how we can execute it in the upcoming times."
To his precious fans, he has to say "Keep supporting me, I won't let you down. Whatever I [choose to] do in life or [the] future, I'll try to do the same thing [that] I've been doing in cricket, InshaAllah."
'It's an amazing experience' – Sarfaraz Ahmed
Sarfaraz Ahmed was also part of the league from the beginning. He also shared his delightful experience, "This is my second experience, my first was in 2020 and I enjoyed it. We enjoy cricket but with him, this is an amazing experience and this game is superb, I enjoyed it a lot."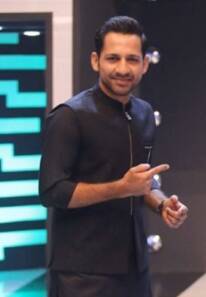 He further said, "I would like to thank Fahad Bhai, first of all, for inviting me and then the entire team. I've had a great experience, the same is going well and I'm enjoying it. I enjoyed it quite a lot the year before the last as well. They have the top actors there, Shoaib Bhai is also here and others to everyone's nice and cooperative."
Every year, religious leaders try to request the government to ban such game shows because as per them it's not suitable for this month. Last like last month, the Religious minister urged PM Khan to ban game shows and in return actor-comedian, Ahmed Ali Butt showed his support for Ramadan game shows and asked to ban fake news first.
What do you think of the story? Tell us in the comments section below.