Fahad Mirza calls out Feroze Khan over leaking personal numbers of celebrities. Feroze Khan on Tuesday filed a defamation case against all the celebrities including his ex-wife for damaging his reputation and destroying his work.
Apart from the defamation case filing, Feroze Khan also shared the personal numbers of all the celebrities who supported Syeda Aliza Sultana.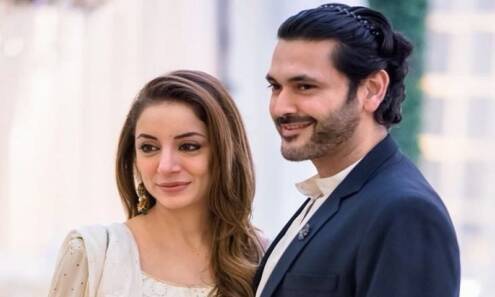 Fahad Mirza is among those who come forward and highlighted Feroze Khan's irrational move.
Fahad Mirza Calls Out Feroze Khan On Sharing Personal Numbers
He took to his social media handle, while adding that he doesn't like to comment on "nonsense", shared,
"Feroze Khan is very vengeful and stupid for adding the personal numbers of all those actors and then making it public."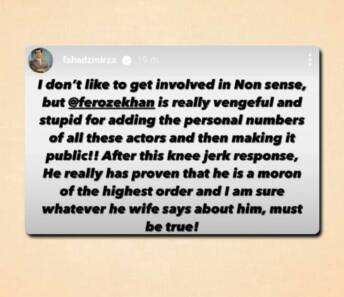 He went on to add, "After this knee-jerk response, he has proven that he is a moron of the highest order and I am sure whatever his wife says about him must be true."
It all happened when Syeda Sultan filed a case against Feroze Khan with the images that showcased bruises on Syeda Aliza's face. Feroze Khan and Syeda Sultan's legal battle has turned into a major legal suit fight.
However, Feroze Khan removed the image later but stated, "Defamation legal notice has been served by my legal team to those for [sharing] false and baseless allegations."
Yasir Hussain Also Jumped In
After Fahad, Yasir Hussain also jumped in and shared a screenshot, he even accused Feroze of violating private data.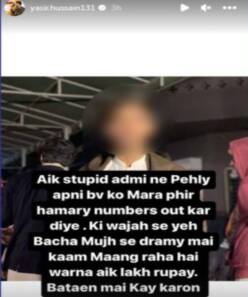 He wrote, "A stupid man had first beat up his wife and then leaked our numbers to the public. Because of this now this child is asking me to cast him in some drama, or otherwise he wants Rs 1 lac. Now tell me what I should do."
Other celebrities have not shared any of their thoughts regarding personal number sharing online and kind of ignored his invalid move.
What do you think of the story? Tell us in the comments section below.