Ali Safina… A name that is well-known among the youth of Pakistan.
Every time his name is mentioned, this is how girls (and most guys as well) react-
Can't blame them. The guy is a heartthrob.
But there's a lot more to him than his charm and good looks (as dashing as they may be). Here are 5 facts about him that you probably didn't know:
1. He used to live in Oman
As you all probably know, he was born in Multan. But what you don't know is that soon afterward, he moved to Oman with his parents, where he completed his schooling from Pakistan School Muscat. It is heart-warming to see that even though he went to school in another country, his parents made sure that his Pakistani roots remained intact.
2. He has a degree in mechanical engineering
After finishing high school in Oman, he started at a university there for a degree in mechanical engineering, which he ending up finishing in Scotland at  Glasgow Caledonian University.  If you haven't heard of this, it's probably because Ali himself never had much of an interest in it. According to an interview, he had with Ebuzz, his heart was never really in engineering.
"There was a lot of pressure to do well in school and I got my degree as a result of the pressure," he said. "Otherwise, I had little, if any, interest in engineering."
I bet most of you reading this can relate because I definitely can!
3. He used to be a DJ in Scotland!
I know what you're thinking- what can this guy not do? Most of us can't even manage the aux cable in our friend's cars but this guy was a DJ in Scotland? It's true. Before starting his career as an RJ in Pakistan, Ali Safina was a DJ for a radio show in Scotland. In fact, he started off his career as a radio show presenter in the same country!
4. He did not fall in love with his wife at first sight
Ali met Hira Tareen (his wife) for the first time in 2012, when they both worked as DJ's. He said that before they fell in love, they became friends and that is exactly how he wanted things to be. According to that same interview (with Ebuzz), Hira is Ali's best friend first and wife second.
"I loved her composure and confidence. Hira and I became friends before we fell in love," said Ali. "She continues to be a friend; my best friend, actually. I consider Hira to be my friend first and my wife second."
5. He is starring in Pakistan's first ever online movie!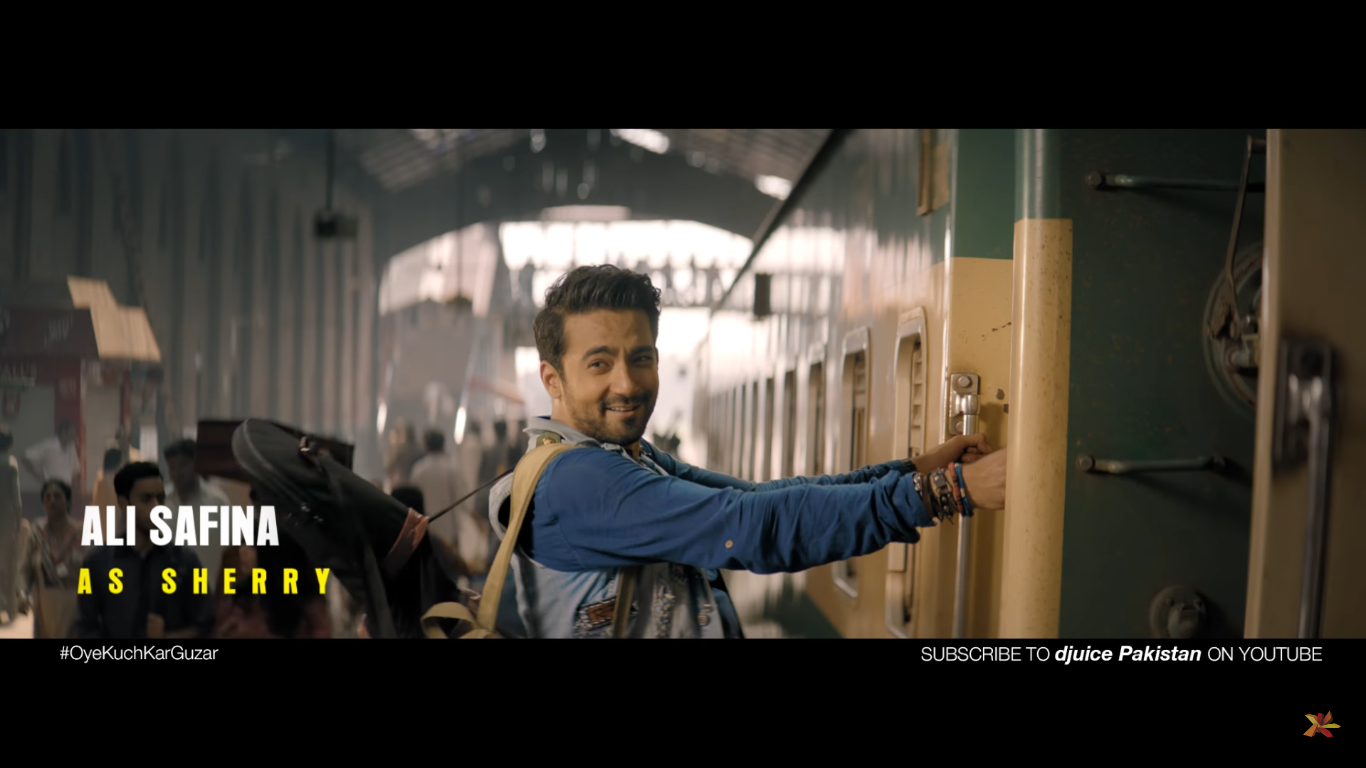 He is playing Sherry, the wannabe rockstar who is the son of a mechanic in djuice Pakistan's first ever online movie, Oye Kuch Kar Guzar! This movie is unique. Not only is it free to watch on YouTube at djuice Pakistan's channel, you can actually choose the outcome of every episode by clicking on the appropriate link and annotation. What more could you possibly want? So go and subscribe to their channel for every single update!