In the wake of the explosive revelations in the Pandora Papers Sunday night, which contained the names of several PTI ministers and opposition members, news of Junaid Safdar's inclusion, the son of PML-N Vice President Maryam Nawaz, began circulating on social media.
Upon learning of the news, which was shared in some segments of the media, Maryam Nawaz released a statement saying she would take the TV channel to court if they did not apologize immediately. Not only that but she also claimed to file a defamation lawsuit.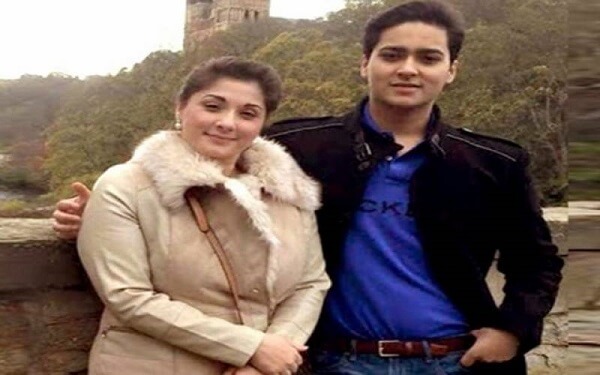 Someone suggested that the family sue them in the UK. To this, the PML-N leader responded that they would sue them there as well if the UK desk aired it.
"I will take legal action against news channels which said I have offshore companies," stated Junaid Safdar. "I have instructed my lawyers already. And I don't have any offshore company, I am a student and only have one bank account."
Upon being questioned by Geo News regarding this, Umar Cheema and Fakhar Durrani, the two journalists from The News who participated in the Pandora Papers investigation from Pakistan, said they had not encountered the name Junaid Safdar during their investigation.
"We checked the names of each member of the Sharif family," Durrani said.
How did the government respond?
At 11:02 pm, hours after the Pandora Papers were made public, Dr. Shahbaz Gill, Special Assistant to the Prime Minister of Pakistan on Political Communication, tweeted a screenshot of a PTV news report listing Junaid Safdar as one of the leak names. "Is it possible that there is an investigation of theft etc and Maryam baji is left behind? Never, ever!" Dr. Gill wrote.
Dr. Gill then announced the news on ARY News as well at 11:17 pm. "Kabhi kabhi aap PTV ki report pe bhi trust kar liya karein [At times, maybe you can trust PTV's news reports as well]," he stated.
Interesting, the anchor told Gill "don't embarrass us, we trust you". Then, ARY News reported that Junaid Safdar's name had also been included in the leaks, quoting PTV's report.
Fawad Chaudhry, the federal minister of information, followed suit and tweeted that he was aware of Junaid Safdar's companies. "How much money does this family need?" Chauhdry asked.
In the aftermath of government officials challenging the incorrect PTV report on air, other channels carried the news citing both the government ministers and PTV. The PML-N leadership was then asked for a clarification, which they provided.
Watch:
In an interview with Geo News, Maryam's political secretary debunked the report, saying that ARY News and the government's channel should be ashamed for running a fake news report.
The information minister now claims that PTV never aired this news.
Story Courtesy: Geo News
What do you think of this story? Let us know in the comments section below.