Breakups are hard but getting over a loved one is even harder when you can see what they're up to 24/7 on Facebook and other social networking sites. However, Facebook is working on a feature which will end these troubles for you. The social network declared on November 19 2015 that it is currently working on a feature which will now allow users to "take a break" from seeing posts about their ex. The website proclaimed it was testing some new and innovative tools that will manage how users interact with their former lovers after a relationship comes to an end.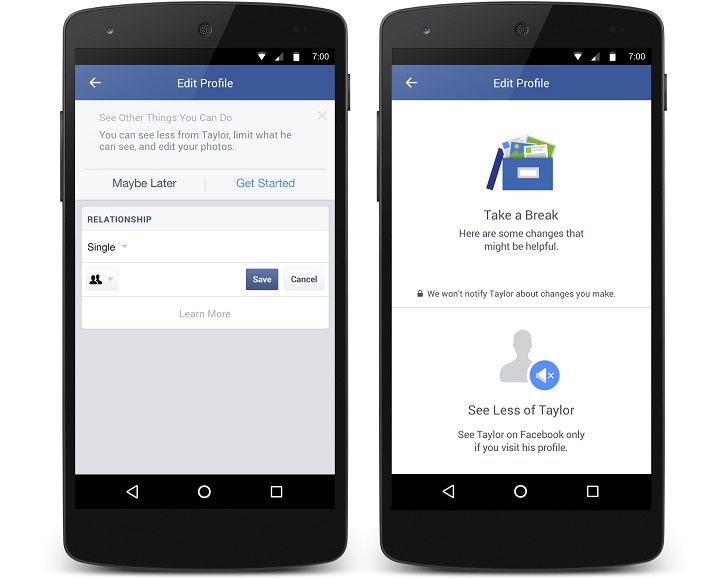 According to the Facebook blog post "When people change their relationship status to indicate they are no longer in a relationship, they will be prompted to try these tools." It also stated that, "This work is part of our ongoing effort to develop resources for people who may be going through difficult moments in their lives. We hope these tools will help people end relationships on Facebook with greater ease, comfort and sense of control."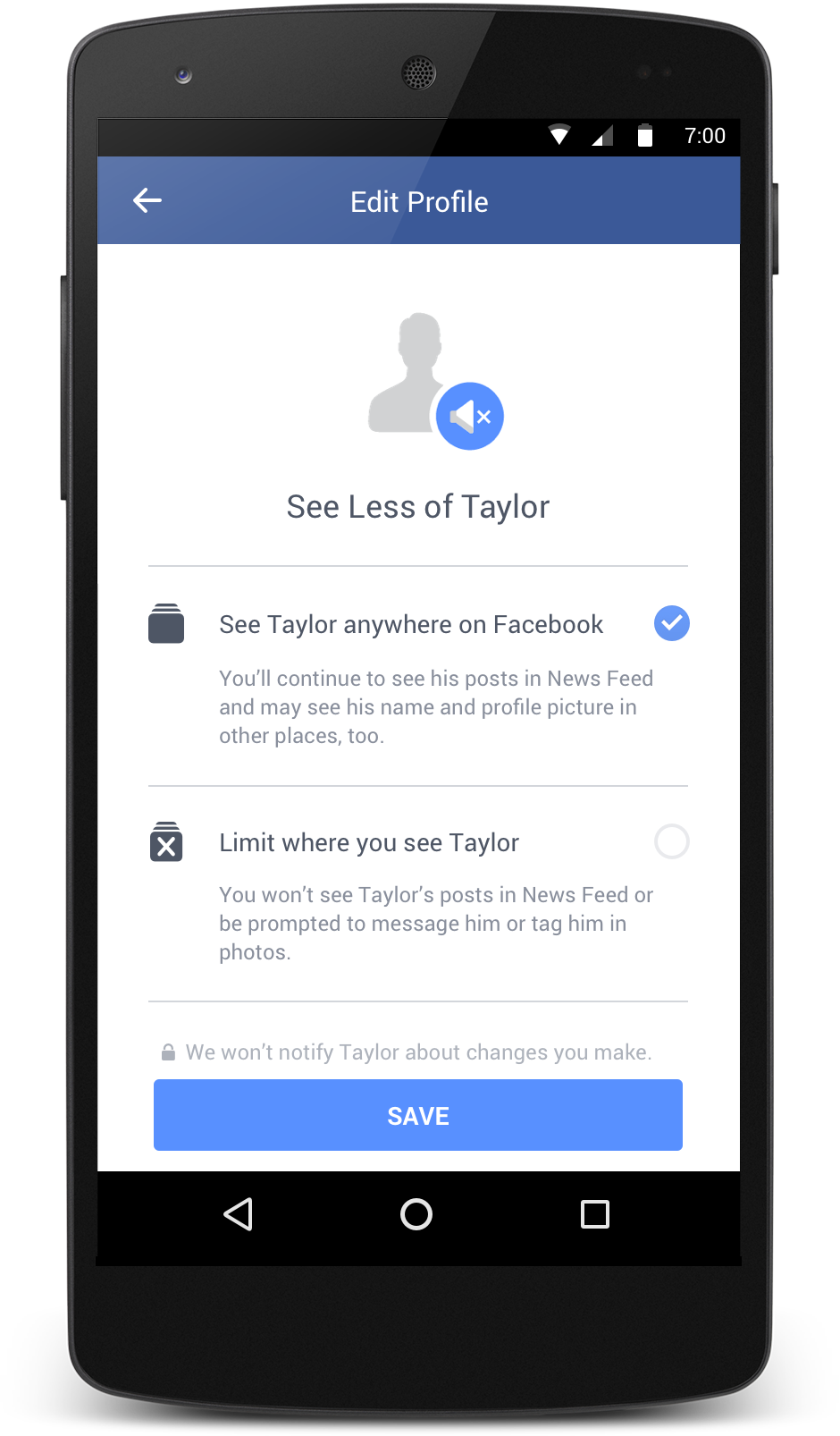 Source: https://newsroom.fb.com/
People will also be able to limit what their past lover will be see about them, and can even edit previous posts that the two of them are tagged in. Essentially, because out of sight is out of mind so clearing your ex from your news feed using this feature is what is going to help you.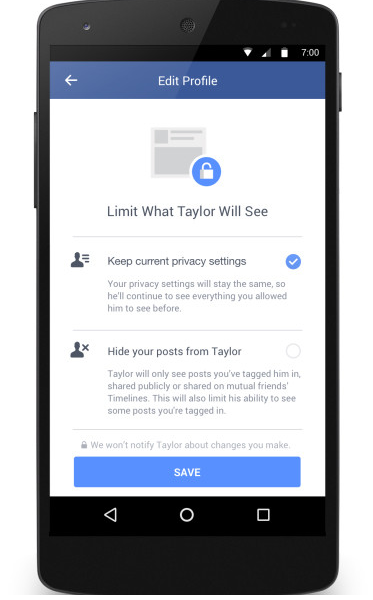 Source: https://newsroom.fb.com/
So, if you're determined to stay friends with your ex on Facebook, no worries! These new features are here to help you through your breakup with out being frustrated or fed up every time you log into your Facebook.