Disclaimer*: The articles shared under 'Your Voice' section are sent to us by contributors and we neither confirm nor deny the authenticity of any facts stated below. Parhlo will not be liable for any false, inaccurate, inappropriate or incomplete information presented on the website. Read our disclaimer.
A 7-year-old girl, Zainab was raped and murder in Kasur, Punjab. According to reports, she had been abducted and remained in custody for five days. It all happened when Zainab's parents were away from Umrah and the news came out on Tuesday.
Social media was in a turmoil shortly after the news came out. Many people in Kasur took to the streets on Wednesday morning to protest after the horrific incident forcing all markets to shut down. Pakistanis have raised their voices; they absolutely condemn the incident and offer their condolences to the family of the little girl. The official hashtag – #JusticeForZainab – followed to make noise on social media about the dilemma of child abuse. Celebrities and the local community on the internet followed suit.
Meanwhile, a Facebook group was discovered which is apparently mocking the murder case of Zainab. How can humanity stoop down to such level, one cannot begin to even comprehend. The agenda behind this is atrocious, to say the least.
Here is how this Facebook group went on mocking Zainab's sad demise
The Facebook group is called "Dank Studio" and it continues to make a mockery out of it.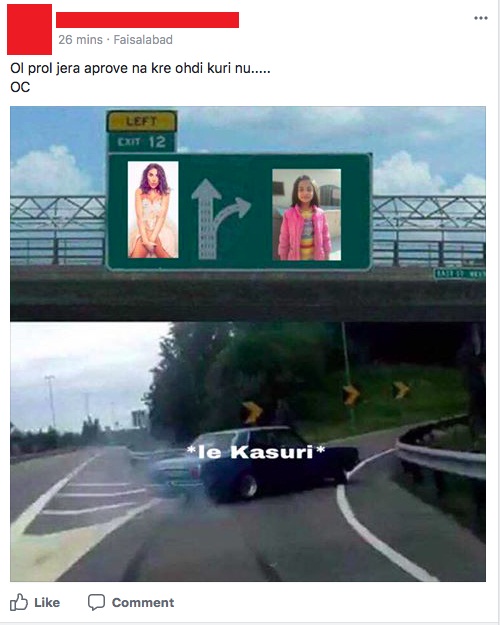 …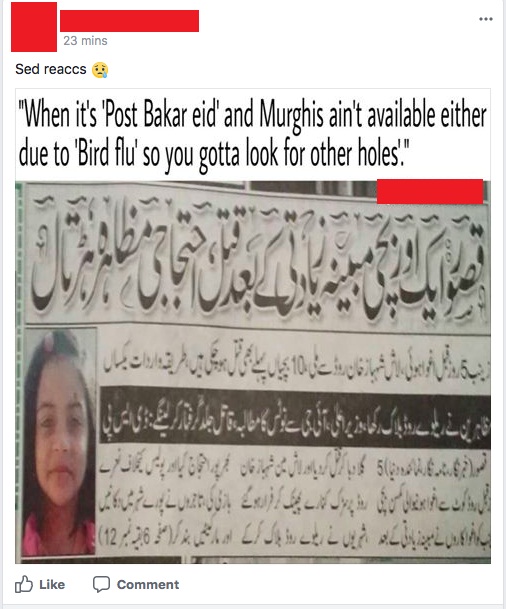 …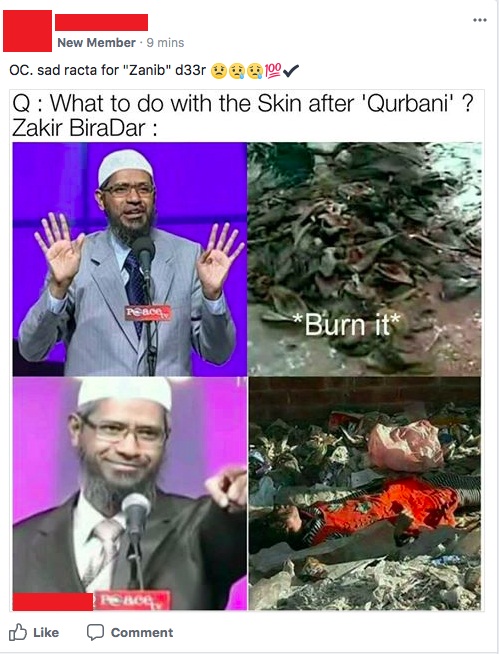 No words can describe the level of monstrosity in the minds of these people. It's condemnable, it's awful and it pains to even realize that these are humans. an awful act.
Urging people to report it as much as they can. This kind of content should not surface anywhere, especially in the circle of their families. There's a nationwide outrage and such kinds of shameless, absolutely disgusting, having no grounds of tolerance puts us to shame.
It would make any sane person sick down to the core but it's important that people grow familiar with it, so they may have a chance to see what kind of monsters are lurking around in our society.
Read Also: This Guy Has Been Diagnosed With Stage 4 Cancer And Needs Your Help!