World's largest 5 on 5 football tournament F5 WC has finally hit the shores of Pakistan. With qualifiers to start in Karachi, Lahore, Islamabad, Quetta, Peshawar and Mirpur. This gives aspiring footballers a chance to become Team Pakistan and represent our nation in the finals being held in Cape Town, South Africa.
F5WC's mission is to provide anyone and everyone the opportunity to participate in a world-class football experience with the chance to earn the ultimate privilege of representing one's country on an international stage.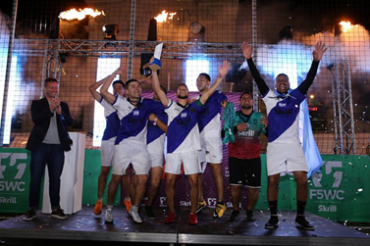 The 2019 edition of the F5WC tournament is being held across 500 cities in 32 countries where players have been playing for the right to represent their country at the F5WC World Finals. This year in Pakistan F5WC has partnered with ORIGO Event Managers to organize the complete tournament with their digital and advertising partner Ailaan Advertising.
This year, with its advent in Pakistan, F5WC comes to six cities across the nation including Karachi, Lahore, Islamabad, Quetta, Peshawar, and Mirpur. Matches to select Team Pakistan will be held from August 17th to September 23rd. Stay updated with our official radio partner FM-91 and our digital media partner Parhlo so you can find out which team scorches the turf and carries our flag to Cape Town, South Africa.
About F5WC World Football Fives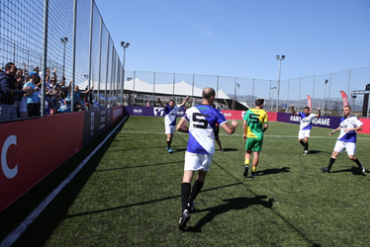 F5WC is the largest amateur 5-a-side football tournament in the world. Started in 2014, it's an annual global tournament for all amateur players aged 16 and over. F5WC promotes sportsmanship, healthy living and cultural exchange through the beautiful game.
Visit our website for more information: www.f5wc.pk