PESHAWAR: The house of Jamshed Baghwan, who is the Express News bureau chief in Peshawar, was attacked for a third time this year,

Express News

reported on Wednesday.
Baghwan, who is a resident of Murshiedabad neighbourhood of the city, was leaving his house with his wife when he saw unidentified men – riding a motorcycle – place a homemade bomb near the residence.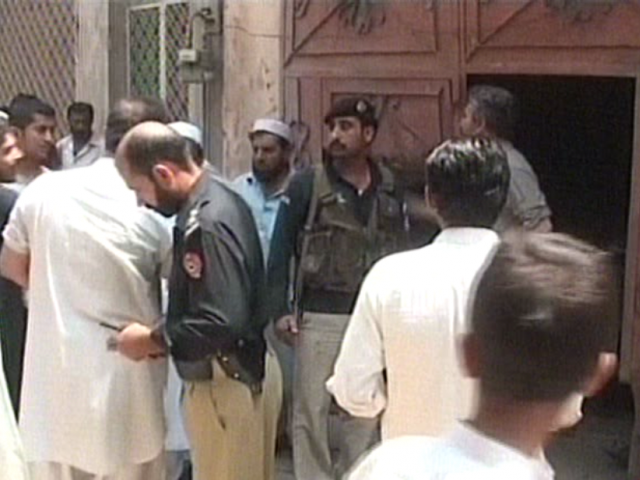 The bomb exploded as soon as the bureau chief along with his wife ran inside their house to take cover.
No casualty has been reported as yet, however, the exterior of the house and Bhagwan's car were damaged in the explosion.
Police arrived in the area soon after the explosion and started initial investigation.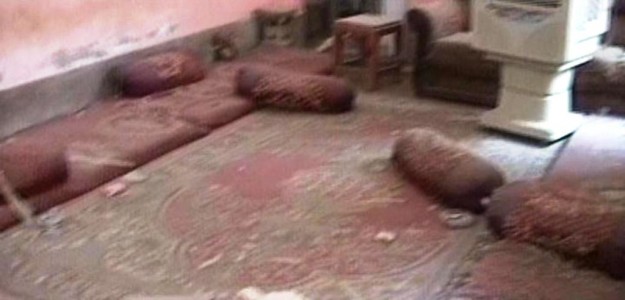 Express News screengrab of the inside of Bhagwan's house.
Speaking to Express News, Bhagwan said a large amount of explosives was used in this attack and that material damage was greater this time than the past attacks.
Describing the scene when the bomb exploded, Bhagwan said the entire street was filled with smoke, affecting visibility for the next few seconds.
He lamented that no government official has ever approached him regarding these targeted attacks.
Bhagwan also said he has never received any threat. However, he added police believe extortionists are behind these attacks.
Previous

attacks

on Express News
April 6, 2014
Masked men had hurled a hand grenade at the house of Jamshed Baghwan, theExpress News bureau chief in Peshawar, in the Murshiedabad neighbourhood of the city.
March 28, 2014
Analyst and Express News show "Khabar Se Agay" anchor Raza Rumi was attacked in Lahore on March 28, in which his driver, Mustafa, was killed and his guard injured.
March 19, 2014
A bomb was defused outside Express News Peshawar bureau chief Jamshed Baghwan's housein Murshadabad area of Peshawar.
January 17, 2014
Gunmen riding on motorcycles had shot dead three Express News workers after ambushing a stationary DSNG van in the North Nazimabad area of Karachi. Technician Waqas , driver Khalid, and guard Ashraf were killed in the attack.
December 2, 2013
Three people were injured when the Karachi office came under attack. Two hand grenades were hurled at the office building, while unknown assailants opened indiscriminate fire.
August 16, 2013
Four armed men fired indiscriminately outside the entrance of the Express Media Group officein Karachi, injuring two members of staff, including a guard who is paralysed.
First Published In The Express Tribune, 2nd July, 2014.