The subject of Imran Khan's marital status is wide open once again. The chieftain of Pakistan's major political party and a potential candidate for Prime Minister, Imran Khan was heavily rumored by major news outlets in the country of proposing his spiritual healer, Bushra Maneka.
The news has been confirmed by PTI's official Twitter account. The political party delivered a statement addressing all the rumors as well as revealing the further truth regarding the whole thing.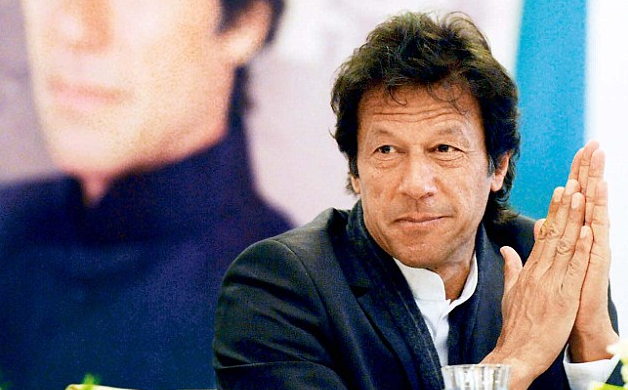 The statement reads:
"It is unfortunate and regrettable that Umar Cheema of the Jang Group chose to do a conjectural story on PTI Chairman Imran Khan's personal life, which also involved another person — a very private lady is not in public life. 
To set the record straight, Mr. Khan proposed marriage to Bushra Maneka; but Ms. Maneka asked for more time to make a final decision after consulting her family, including her children. It is indeed sad to see this extremely sensitive and private matter be made the subject of an erroneous story leading to all manner of public conjecture.
If and when the proposal is accepted by Ms. Maneka for the marriage, Mr. Khan will announce it publicly in a proper manner. Till then we request the media to give the two families, especially the children, their privacy."
Without a doubt, this is a major development in the whole story. Meanwhile, Bushra Maneka's former husband, Khawar Maneka has come out on media to speak on the whole matter. He addresses all the rumors with a strong insight and has urged people to respect the sentiments of people involved in the matter.
Here's Khawar Maneka, the ex-husband, speaking on the entire matter:
https://www.facebook.com/TheTimesOfKarachi/videos/1522056857909113/
This video has been circulating all over social media. Pakistanis admire this man who absolutely reflects his fine character in his words. Besides, he regards both Imran Khan and Bushra Maneka in kind words and respect which is truly remarkable.
Mad respect for Bushra Maneka's ex husband.

— Mariam's Madness (@mariamsmadness) January 7, 2018
What's your take on the whole matter?