Woh aksar kehte the ke rishte phool jaise hote hain
Kadam ruk se gaye aaj mere bazaar mein phool bikte dekh kar
It's that time of the year again! The most clichéd, mainstream, corny day of the year, when love becomes more of a trend than a feeling; yes, we're talking about the 14th February, Valentine's Day! 
Let's talk about love first. Everyone needs love… But a little chocolate now and then doesn't hurt, does it? Then what is it that makes expression of love so monotonous? Let's compare the way people expressed love back then to how things work now;
1. Writing Love Letters with Blood VS Digital Expression of Love
Love has no boundaries, and lovers back in time truly believed in surpassing to any extent to express their feelings to their significant other. It was this day, lovers longed for, to send post cards and letters that held great importance. Privacy was crucial, the fear of being caught was the biggest concern and so sending the letter was in itself a struggle.

While now, all you need to do to please your dearest is type a few words with an animated emoji and that shall make your day special. Privacy settings make things even easier, and love is more of a facility than something to fight for. Everything is digital now, baby!
2. The Signature Scented Roomal VS Customized Accessories
There was a time when hand crafted handkerchiefs were the only option to give away something with a sense of belonging. This "Roomal" was kept safely and hidden from the sight of parents. Late at night when everyone was asleep, it was the only source of joy to smile at the thought of it being touched by the lover.
On the contrary, today we have the freedom of getting our favorite accessories customized with our name, initials, quotes, pictures and what not. All easily available online. Internet has made life so easy with a single click you have an option of practically buying anything!!! May be Rs. 600 version of Hugo Boss to original Rs. 3000 MAC lipstick… It's all available online!  If significance of personal items becoming obsolete wasn't enough, websites now even offer pre-ordering and deliver gifts to your loved ones on the big day, often even making your presence needless!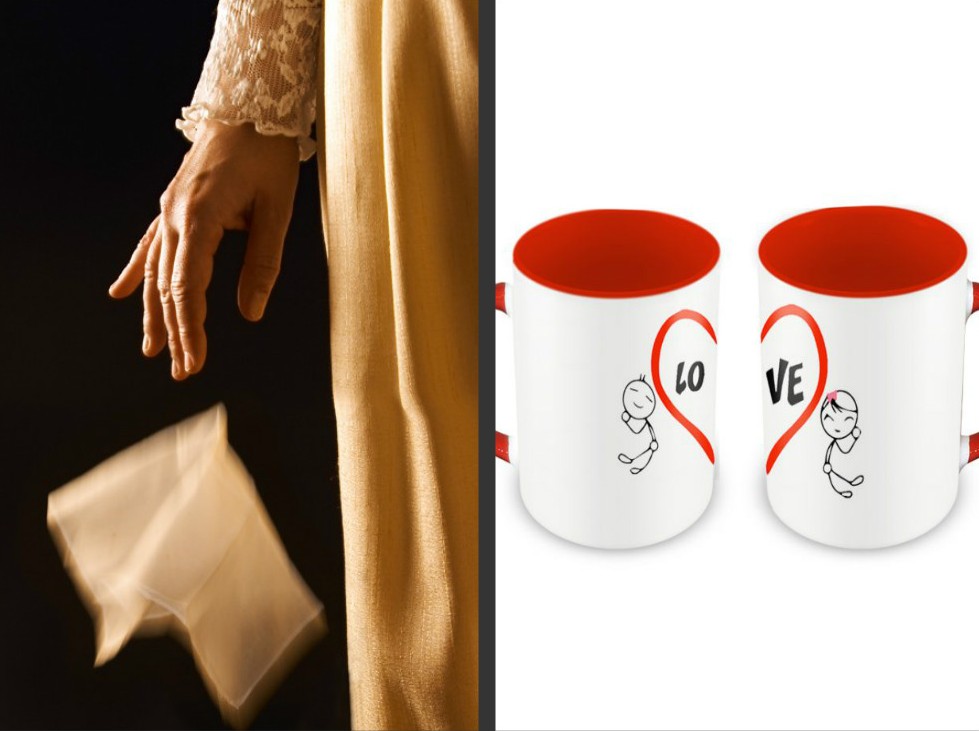 3. Meeting Once In A While VS Meeting Everyday
Valentine's Day had its charm back then because it was one rare day where lovers could look forward to meeting. They would think of excuses and plan the meet months before and it is this special day that brought the two parted souls together.
Today, it's the opposite. Couples prefer meeting everyday but on this day. The charm to see your lover after days no longer exists since communication these days is fast paced and easily accessible.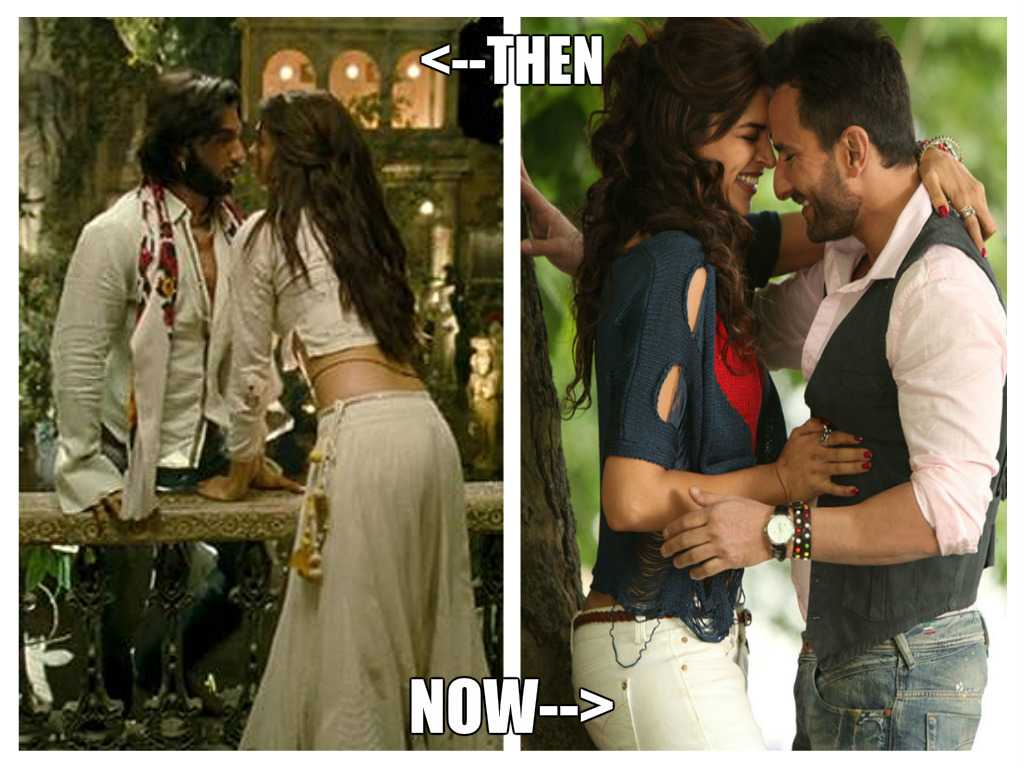 4. One Framed Picture VS A Zillion Selfies
Ek tasveer ki keemat tum kia jano naye log? Eshwar ka ashirwad hoti hai ek tasveer. That's literally the case of old school couples who hardly got to capture their memories together. It was for this very reason, the only few pictures they clicked, were framed in a special photo canvas. It is for this very reason, a photo frame served to be the best gift for valentines.
Today, couples make online collages. They themselves don't remember the total number of pictures they have clicked together! But, if you want to give it a vintage touch, you may try buying something that would show emotions. Confused? Gift consultancy is offered on Kaymu Facebook and Twitter (go post who you want to buy a gift for share a little about their personalities, the Kaymu team will reply with ideas for FREE!)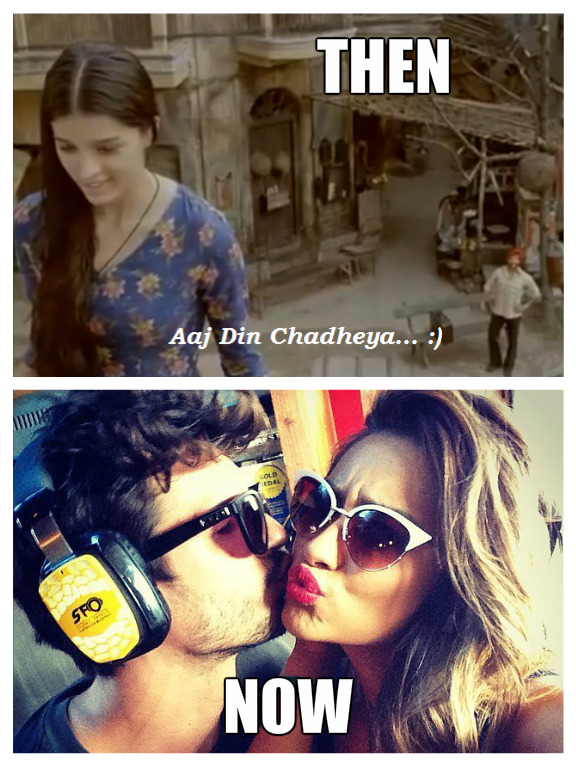 5. True Love vs Give And Take
In a nutshell, love back in those days meant nothing more but unconditional love where just the mere presence of the loved one was the biggest blessing on Valentine's Day. People hid and talked over landline phones for hours hiding in the bathroom, spend hours longing for just a minute of interaction on the street, planned meetings for days and cherished every little gesture put forth by their significant other.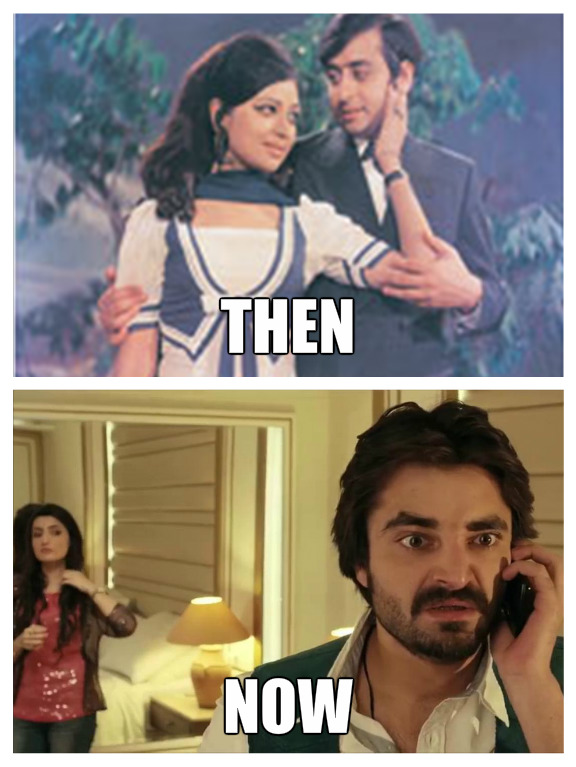 For those who genuinely want to spice up the weekend and celebrate valentines for the sincere expression of love, Kaymu's got the best deals in affordable prices! Their active campaign for Valentine's Day #KhareedoMagarPyarSe,offers  provides one with a variety of things to gift their loved ones. For those who may have forgotten but don't want their heads chopped off, we are happy to tell you that Kaymu has also launched an emergency service for Karachi and Lahore and will be delivering orders the same day as well.
Happy Valentine's Day!