Every Pakistani's heart fills with pride when the National Flag is seen unfurled on Pakistan Day. 23rd March brings out the nationalist in us but not everybody knows how much significance the day holds for us.
So, here are some facts about Pakistan Day that every Pakistani must be aware of:
1. Pakistan Resolution
This day memorializes the adoption of Pakistan Resolution in 1940 which demanded a separate homeland for Muslims. A number of programs are arranged by different organizations to highlight the significance of Pakistan Resolution every year on this day.
2. Importance Of Lahore Resolution
The Lahore Resolution proved a fruitful culmination of the long struggle made by the Muslims of South Asia. This struggle took seven years to be realized for a new emerging Muslim State on the world map called Pakistan.
3. Adopting The First Constitution Of The State
Pakistan got independence from British rule on August 14, 1947 and 9 years after Pakistan's creation, the first constitution was implemented on March 23, 1956. March 23 was initially meant to celebrate the adoption of the country's first constitution and its transformation as a sovereign republic.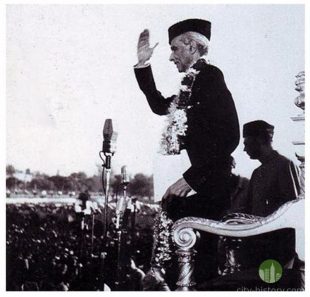 4. Construction Of Minar-e-Pakistan
Minar-e-Pakistan (Pakistan Minaret) a minaret in Iqbal Park; Lahore was built to revere the Lahore Resolution. It took 8 years to build this 62m minaret. This monument signifies a blossoming flower and reflects the blissfulness of freedom.
5. The First Address Of The Nation
Prime Minister Liaquat Ali Khan addressed the nation on the eve of first Pakistan Day.
6. Presentation Of The Awards
During the Pakistan Day celebrations, major national awards, including the Nishan e Pakistan, Tamgha e Imtiaz, and other sports, literature, and Gallantry Awards are presented.
7. The Presence Of Foreigners
Every year foreign dignitaries are invited to attend the military parade and this year Chinese Army Troops, Saudi Special forces and Turkish Military Band participated in the Parade, whereas South African Army Chief General Solly Sacharia witnessed the parade as a chief guest.