The internet lit up with #WaqtHonayWalaHai on Friday and it's been trending ever since. Ufone 4G started off with mysterious tweets trying to prepare everyone for something EPIC and it's not surprising that even celebrities like Mikaal Zulfiqar joined in on the conversation.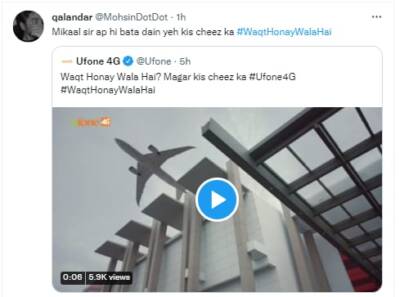 But the question remains what is Ufone 4G preparing everyone for? Once #WaqtHonayWalaHai started trending everyone took to their social media accounts asking frantically about kes cheez ka waqt honay wala hai?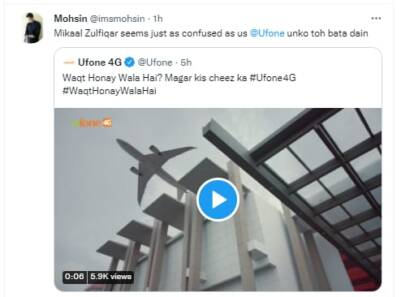 While some people were curious to find out exactly what Ufone 4G was trying to convey in its latest tweets others were busy decoding the mystery behind the hashtag.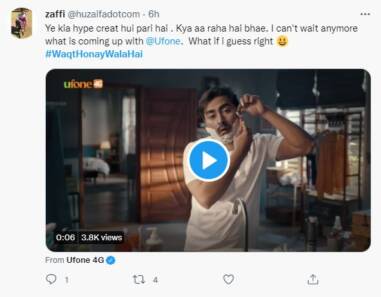 But no one knows what Ufone 4G is trying to prepare them for, all they can vouch for is that every one of us is eagerly waiting to find out kes cheez ka waqt honay wala hai.
For now, we are constantly following Ufone 4G and the hashtag Waqt Honay Wala Hai for the latest updates. Stay tuned and follow Ufone 4G to find out more!
What do you think of the story? Tell us in the comments section below.