Yesterday, Manchester United's dream to reach the top four has been shattered with the defeat against Everton. Cristiano Ronaldo who always played in the Champions League might fall in the Europa League and play his first-ever match in that league.
The match wasn't exciting at all, although Manchester United tried to overpower the Everton but couldn't defend and conceded one goal that made Everton the winner. As per the stats, Manchester United only had four shots on target and attempt shots were 12.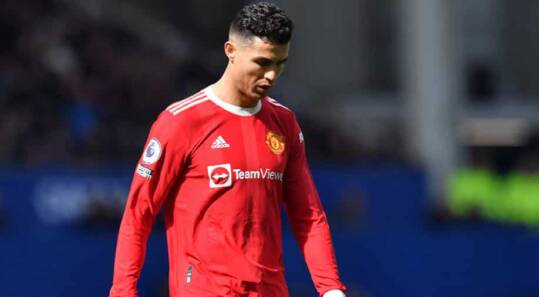 Even in ball possession, Manchester United took the charge and managed to hold 68% throughout the game. The match was frustrating especially for the star player Cristiano Ronaldo who also got injured and while heading to the tunnel he smashed someone's phone as well.
Right now Manchester United stands in seventh place and has very few games in hand to do something. There might be chances, that if they couldn't reach the spot Ronaldo could leave the club and join others.
Everton defeated Manchester United with one goal
The match was already predicted that Manchester United thrash Everton who stands at 17th position in the table. There's no chance of getting defeated from such aside, but things changed and Manchester United fans were in shock.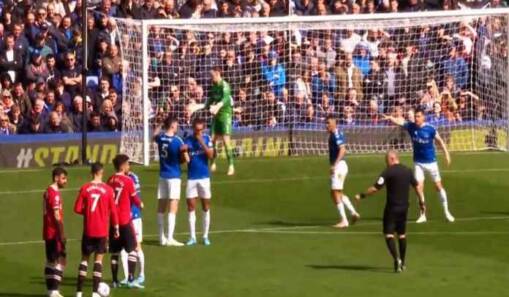 From the beginning, Manchester United was dominating and overpowering in the first half. Pickford made some brilliant saves that made it impossible for the visitors to score.
In the 27th minute, Anthony Gordon got the cleanroom, he took the shot, and with the Harry Maguire deflection, Everton got the lead.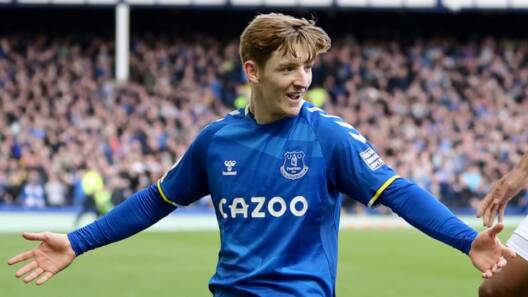 Some things got changed and there was no chance for Manchester United to redeem. Because Everton's player Richardson again took the shot and this time Lindelof's deflection but somehow De Gea saved it otherwise it could have been two-nil.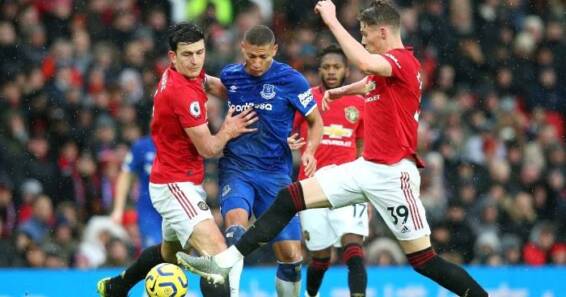 In the second, half Everton was more into pressing and charging Manchester United's defense. United also got another chance where Ronaldo shot but Pickford was there standing like a wall.
The final whistle and Frank Lampard's side defeated Manchester United. In the last five matches of Manchester United, only one match they have won, two losses and two draws.
Frank Lampard proud of his team
Yesterday's match was so important for Everton's manager Frank Lampard because if he had lost the match, he would have been sacked. But his side kept him alive and showed the united players how to make a great comeback.
While talking to the media, "You can't talk about a team with Ronaldo, Fernandes, Sancho, Rashford and say they don't know to win, they know how to win a game," said Lampard.
"They're not in the best moment, which happens as football clubs, the only way out of that is to fight and turn it around. They've got fantastic players, they're a huge club, and today we dug in and got the result we needed."
Everton was under pressure coming into the game having lost twice since United played last Saturday, but Lampard was full of credit for his team.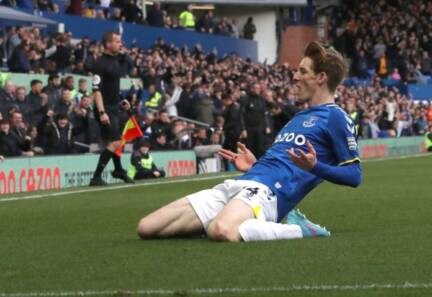 "I've got to give the lads a lot of credit, it's not easy after two defeats in a week. To go again Saturday morning against a team that is fresh and full of quality and show that level of spirit and desire, to get the fans involved, they put the effort in and got what they deserve," he said.
'Beautiful game' – Frank Lampard
He further added, "Beautiful football can come later on," said Lampard. "In the position, we are in, fighting comes first and foremost. The simple things won us the game: desire, fight, togetherness."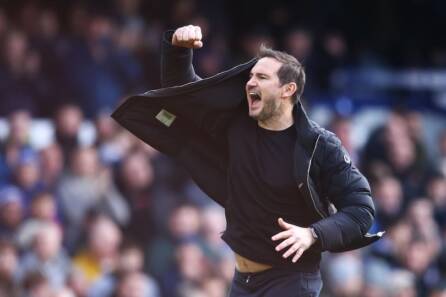 He continued, "I'm very proud," he tells BT Sport. "You know, these are pressure times. Where we are in the reality of the situation but at Goodison, we've been good.
That's our fifth win in seven [at home] and we've been keeping clean sheets. Away from home is a different aspect but when we come together, fans and players alike, then we're hard to beat here.
"It all starts with our physical output, our contact, our fighting spirit … because that's what fans demand here. And rightly so and they got today from minute one to minute 95."
Ralf Rangnick criticizes Manchester United players
Manchester United boss Ralf Rangnick since he arrived his win ratio is way less than Ole Gunnar. He criticized his players after the defeat against Everton. "I think we had a good start into the game," Rangnick said. "The first 25 minutes, we were in control of the game but we didn't take enough, make enough advantage of that dominant period in the game.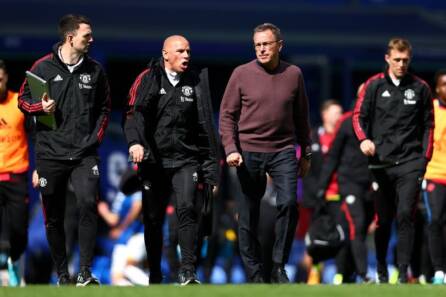 "Especially on our left side, I wish we had created more overlaps, underlaps and exploit this open space more than we did. We had our moments, we could have scored in the first 25 minutes, and still even in that period of the game I wished we were more penetrating, and have more players in the box.
"We could feel that they were crumbling after that result against Burnley, quite logically they were not full of confidence, but we didn't take advantage of that.
'I am embarrassed' – Ralf Rangnick
Their first shot at goal, they scored, it changed the game, it also changed – what was expected to happen – it changed the atmosphere in the stadium, and in the second half they just defended and we were not able to break that wall down.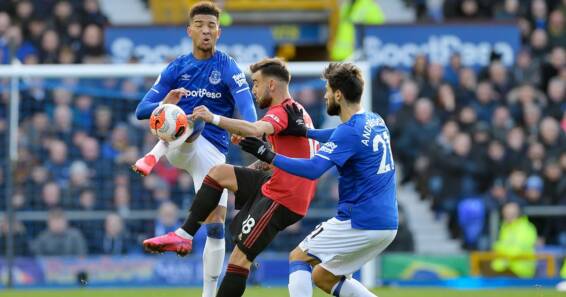 "When we conceded, we lost a little bit of our composure and maybe also a little bit of our confidence and if you don't score against a team against Everton, with all respect a team that conceded three goals against Burnley, you cannot expect to get anything out of it."
He also discussed, De Gea's verdict, "We've been talking about that for the last 10 minutes. I agree. It is not so difficult to see.
Former Manchester United player texted Frank Lampard before the match
Rio Ferdinand, Manchester United's former defender revealed that he texted Frank Lampard before the match. Talking to BT Sport, " I text him last night and we were talking about how hard it was as players to come here and the atmosphere generated by the team.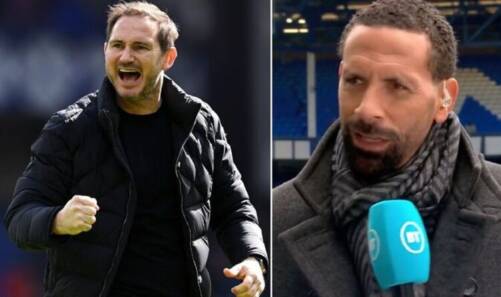 That's what he's been searching for and that's what he got. It wasn't pretty, it wasn't sexy football and that's probably not how Frank Lampard sees his teams playing in the long-term.
Getting through a game like this with the grit, determination, and desire, the fans feeding off that. Just being in an older stadium with the history it's got and what can be generated here, I know they've got a new stadium coming, but this place is a hard place to play.
'Manchester United can't have this outcome' – Rio Ferdinand
"They've got eight games left after this, they need to make this place a fortress. I don't care who you are or how many big games you've played in your career, this is hard, hard football and they make it ugly, they compete. The scruffy goal, three points, huge, huge value."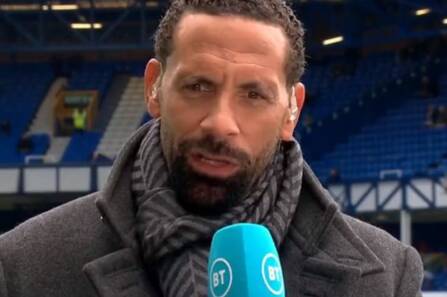 He added: "They need to use this result now. They can't have this result and drop off in the next game. The concentration, determination, and desire all have to be the same, taking care of little details in the game, being that unit that's hard to play against.
When you're down there in the relegation fight, you've gotta get your goal and be resolute to play against. They showed really good positive signs today, but they need to use it to build momentum.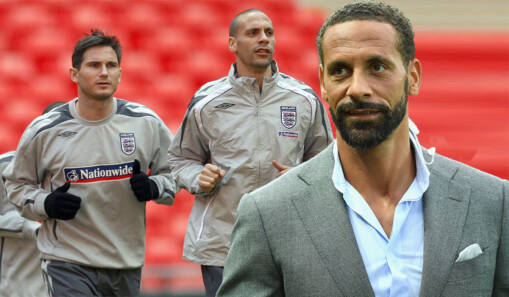 "Frank doesn't have to say much, just take that feeling in when that whistle went at full-time, most players dropped to their knees, that feeling is enough to get you through, they could play tomorrow on the strength of that feeling!"
Manchester United sits three points behind Tottenham and Arsenal, who are currently the leading candidates for a place in the Premier League's top four. The last match, Manchester United won was against Tottenham Hotspur in which Ronaldo scored the hat trick.
What do you think of the story? Tell us in the comments section below.