The rap scenes in Pakistan have got some hype and growing rapidly in every area. Because it has become mainstream and with the availability of social media young rappers have indulged in it. The more opportunities are coming, the more rappers are rising from the underground battle.
Internationally there's no gender specification in this genre, in Pakistan for the past decade young boys have always come forward and showcased their rap skills. But guess what a young hijabi girl named "EVA B" rose from the ashes and headed towards the world the rap.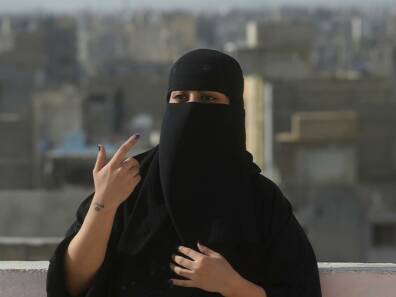 Pakistan's breakthrough rapper Eva B shocked everyone with millions of views online but is still unknown to the people. Walking down the streets of Karachi covered in hijab and doing what boys have been doing out there.
22-year-old EVA B recently sat down for an interview in which she shared her journey and the personal obstacles she faced.
Breakthrough rap artist Eva B – Hijabi Rapper on the mic
EVA B likes other rappers inspired by rappers from the United States, Eminem, and Queen Latifah. Started writing lyrics in his bedroom and then posting her rap videos on Facebook which became her main platform to capture a vast audience.
Eva Baloch aka Eva B was also Pakistan's first-ever rap artist from Lyari and she's been inspiring women.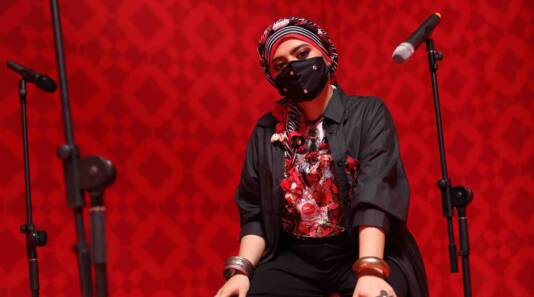 She said, "It's funny that people don't recognize me, they play my songs but when I'm in front of them they don't know it's me."
Being a female rap artist and belonging to a middle-class family it's always been hard to go out and showcase your passion. She was afraid of making her family angry, that's why she used to sneak out to music studios to record full tracks with the help of other emerging artists in her neighborhood.
She even received heavy criticism from her family, according to them this genre is pure indecent for a young girl. "Later they realized that I was quite persistent, so they surrendered. They realized I couldn't be stopped," she laughed, adding that her mother now supports her in the studio and onset.
'Strange to live two lives' – Eva B
For those who don't know, Eva b has collaborated with some great artists and recently she made a Coke Studio 14 debut with the track Kana Yaari. In her life, Eva B shared, "It is strange to live two lives. People know me, but at the same time they don't know me," she said.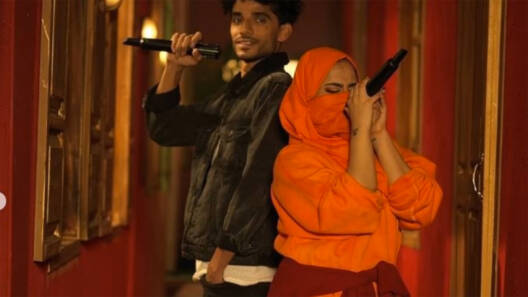 She finds it amusing to nod along to conversations in cafes or at friends' weddings when people talk about the latest track from Eva B. On rare occasions, she says people recognize her from her eyes, but she always denies her stage identity. "I'm ok with what I am. I can't handle everybody," she says of the attention from media and fans she would otherwise attract.
Eva B also revealed that when she entered the music industry, producers and managers were astonished because of her attire. "They reacted like 'what is this?'" she said.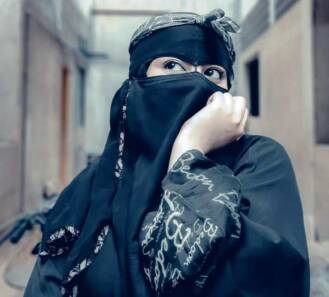 "But then everything soon became normal." For Eva B, the hijab has always been a proud part of her Muslim identity — but it has also defined her image as a rapper.
"These days I wear more stylish clothes for the music videos so I stand out. But even then I always wear my hijab," she said, adding that she sometimes swaps the face veil for a pandemic-era mask. She has, however, grown weary of the conversation around how she dresses.
"The media has focused on my hijab rather than me […] they do it for hype," she said. "It's normal in my society. Don't let it be breaking news."
'I inspire them' – Eva B
When an interviewer asked her, what does delight her is the stream of Instagram messages from girls and women thrilled to see a woman in a hijab represented in mainstream media?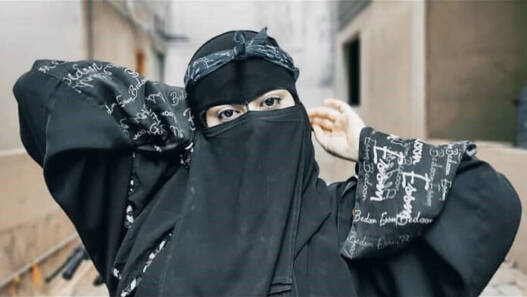 "I feel happy that I inspire them […] that they feel proud of me," she said. But as a woman rapper in a hijab, disapproval for not being "a good girl" is never far away, she says. "There is nothing harmful in what I am doing, I openly sing songs and there is nothing bad in that."
Eva B come out straight outta Karachi, she grew up in Lyari a neighborhood is known for its gang violence, and poverty and once considered one of Pakistan's most dangerous areas. No doubt, a lot of artists also rose from this area and center of hip-hop culture.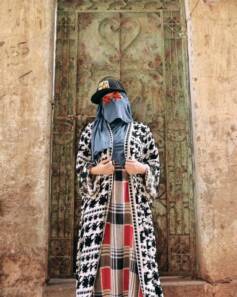 Apart from violence, Lyari has been the hub for producing top footballers, iron-chinned boxers, and most recently socially conscious rappers.
"We didn't attend any prestigious music schools, we learned everything ourselves, driven by our passion. So I keep highlighting Lyari and I'm proud of it," she said. Not only that, Eva B spoke directly about the difficulties women usually face daily, and the disparity in wealth in Pakistan.
"I realized that keeping silent won't work, so I better speak up," she said.
What do you think of the story? Tell us in the comments section below.