The burning case of Pakistan right now, Lt. Gen. (R) Asim Saleem Bajwa's assets in discussion, has left social media ablaze.
Journalist Ahmed Noorani's story of Asim Saleem Bajwa owning the Papa John's franchise and a case of asset beyond means, has spread like wildfire.
After intense scrutiny, the Special Assistant to Prime Minister decided to resign from his role as SAPM. However, due to being a close aid of the PM, Asim Saleem Bajwa was denied a resignation.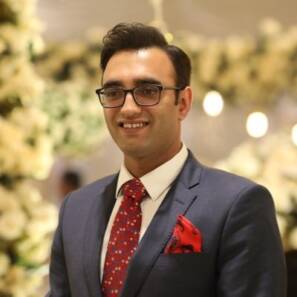 Bajwa, who is also the Head of CPEC Authority, a much important role, decided not to step down as chieftain of the organisation.
Moreover, Prime Minister Khan had also shown trust in the explanation provided by SAPM Asim Saleem Bajwa regarding his assets. This, however, could not stop down Pakistanis from starting a social media trial against Bajwa and his family.
Eusha Bajwa, who is the son of Asim Saleem Bajwa, owns many companies and is a multi-millionaire at the age of 32. Eusha is also active on Twitter. Since yesterday, people have been tagging and tweet to Eusha, demanding an explanation.
When Eusha decided to switch his account's privacy to 'protected' instead of 'public' – people started circulating old tweets made by Eusha Bajwa. Additionally, people also claim that Eusha Bajwa has been deleting his previous tweets since he was under public scrutiny now.
In either case, Eusha Bajwa refers to himself as a 'Muhib-e-Watan' which is evident from his father's service for Pakistan. Lt. Gen. (R) Asim Saleem Bajwa devoted his life to Pakistan and its progress.
However, when it comes to public trials, the people do what they deem fit. With the Prime Minister of Pakistan happy with the explanation presented by his SAPM, there is no authority that can challenge the case at will.
What do you think of this story? Let us know in the comments below.