Turkish actress Esra Bilgic has been teasing her Pakistani fans about finding her no 1 in Pakistan. While people were making wild guesses about her cryptic message. It seems like it was yet another promotion for her next brand endorsement deal in Pakistan.
After becoming a brand ambassador for Qmobile, Esra has now joined one of the biggest Pakistan telecommunication network Jazz as its brand ambassador. Esra, as well as Jazz, has just made an official announcement through social media.
"I think it's time to tell the world. #DunyaKoBataaDo #JazzSuper4G," she wrote on Instagram with her stunning picture in Jazz theme color. She has given a sneak peek of her next big brand endorsement in Pakistan. 
While, Jazz on their Facebook page announced Esra as their new brand ambassador. "Looks like we found our No. 1 too," they wrote.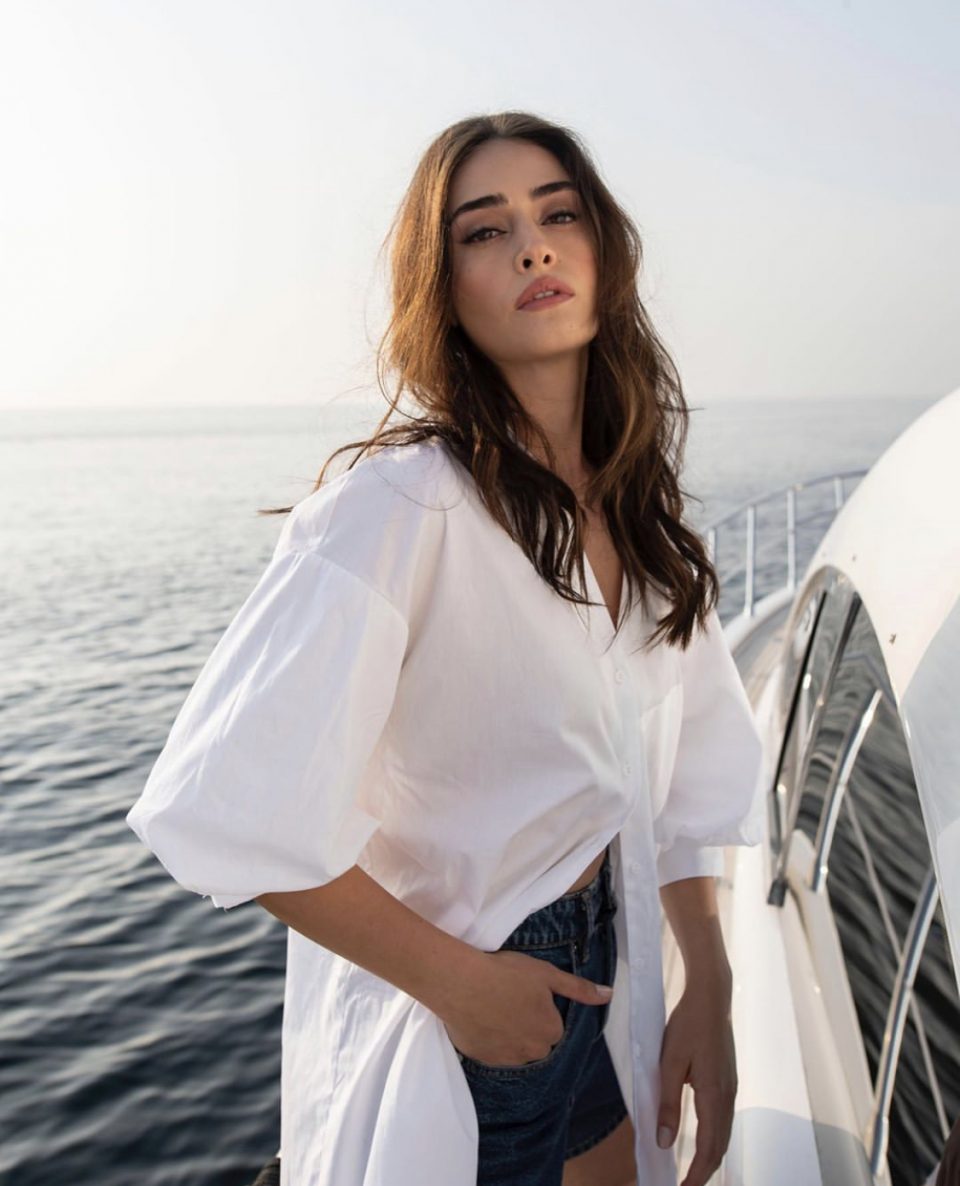 Pakistanis are already going gaga over the Turkish beauty. Her yet another brand deal in Pakistani will surely bring a lot of fame and recognition to the brand. It's a good marketing deal by Jazz network.
However, earlier her brand deal with Qmobile also brought a lot of criticism by Pakistani celebrities. They believed that Pakistani actors deserve more chance to endorse the brand rather than a foreigner. But, it's kind of insecurity that some of the Pakistani actors possess. Many Pakistanis, as well as foreign stars, collaborate with each other and form creative alliances.
Let's see how Pakistanis will react to this big news now.
What do you think about the story? Tell us in the comment section below.