Esra Bilgic is evidently a true queen of the screens. The Turkish actress managed to climb the walls of success with her great inspiring and outstanding performance in the Turkish drama series, 'Ertugrul Ghazi'. Recently, Esra gave a shut up call to a Pakistani troll on instagram for criticizing her.
However, being an actress and model, Bilgicis likely to be seen in different photoshoots, outfits, and attires. Sadly though, this isn't something that bodes well with the Pakistani public which has the habit of moral policing everyone.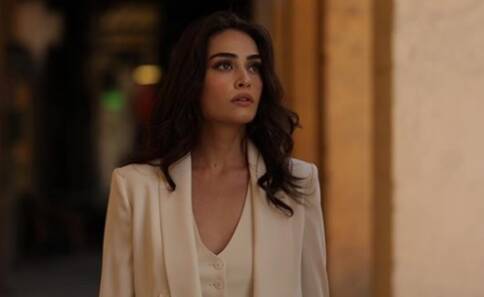 Simultaneously, poor Bilgic wasn't safe from Pakistani trolls and netizens on how to dress up. So, it made our heart swell with admiration as this gorgeous queen of screens proved she just knows how to shut trolls down.
Esra Bilgic shuts down a Pakistani troll like a pro
Recently, a netizen took to Bilgic's social media account and commented about how her dressing style is not good and she should refrain from wearing such clothes.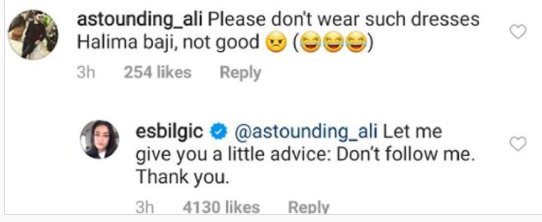 Bilgic finally had enough of the schooling on modesty dressing that she handled the response like a true queen. Esra Replying to the Pakistani troll on instagram, the queen said, "Let me give you a little advice: Don't follow me".
Wow! Looks like this fine fellow won't be roasting or trolling any celebrity for a while. It is indeed amazing to see how the Turkish actress took a stand for herself.
We wonder will the trolling stop completely now or are Pakistani netizens adamant to make any star feel violated and hurt.
Simultaneously, we also wonder why some Pakistani stars have been giving Bilgic a rough time. Yasir Hussain seems to have a lot of insecurities aligned with the actress; we wonder will Bilgic call these celebs out too? If they troll her?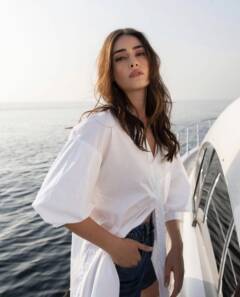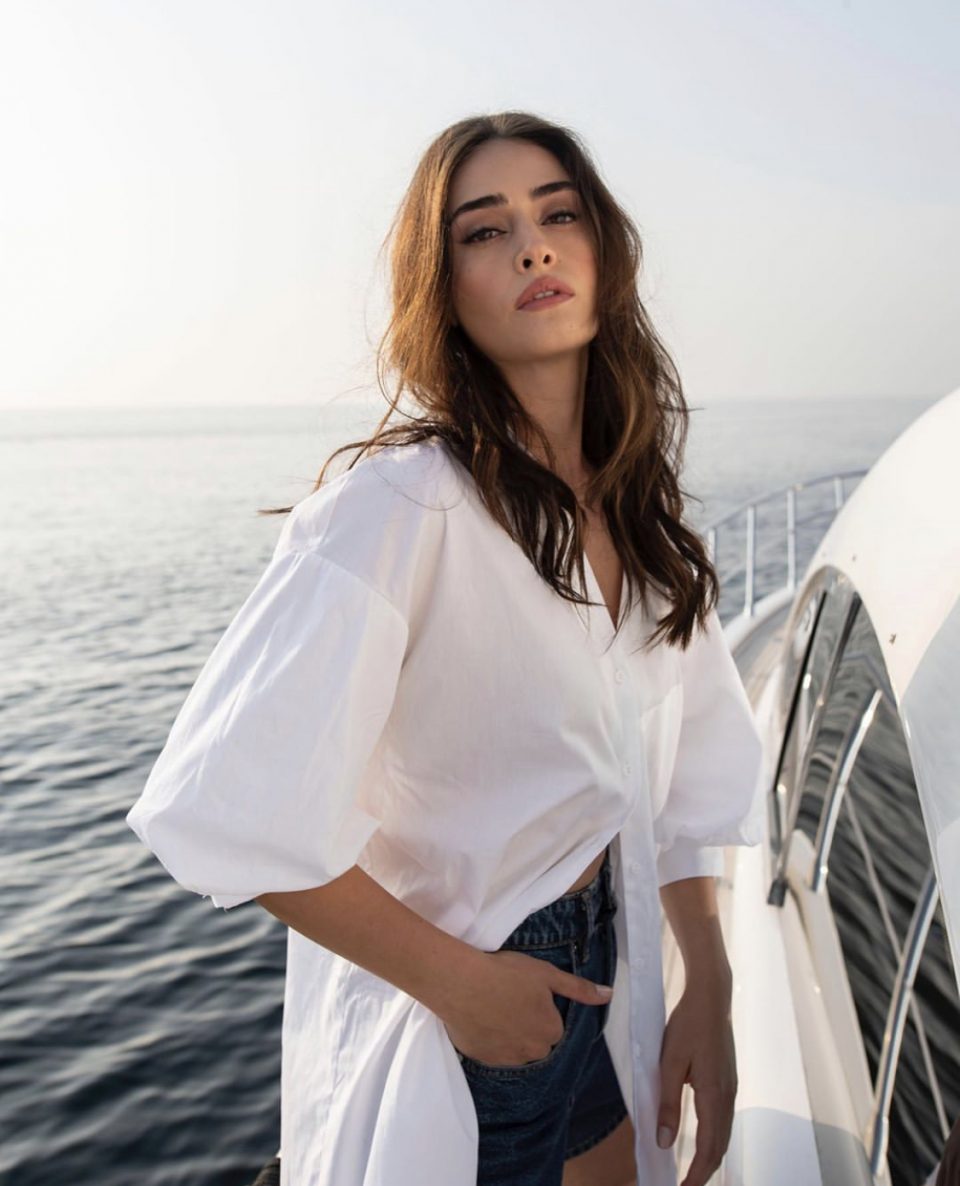 In the end, we hope that Bilgic reaches for the stars and is capable of winning hearts with her impeccable beauty and groundbreaking performance.
Esra Bilgic is now a brand ambassador for Mobilink Jazz, and people are in complete awe to see their favorite star becoming a part of the Pakistani industry.
What do you think of the story? Tell us in the comments section below.