Just recently, comments by the lead police investigator suggesting that the victim of a gang-rape in Pakistan that occurred on a highway was to blame spurred cries of outrage. Turkish star, Esra Bilgic also commented on CCPO Lahore's behavior on blaming the victim.
Investigators say the victim left her home with her two children in Lahore. She was driving when her car ran out of fuel around 1:30 a.m. She called a relative and a helpline for the highway police. However, before they arrived, two men approached the family. They broke the car's windows and dragged the woman and her children to a field beside the highway. The woman was then gang-raped there.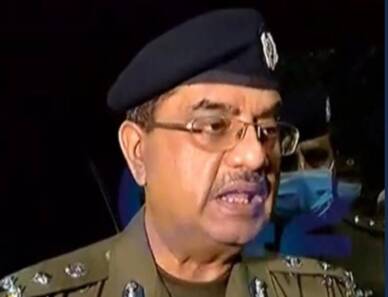 Later, Lahore Capital City Police Officer (CCPO) Lahore Omar Sheikh said in a news program that the victim should have taken another highway. He said the woman should have made sure she had enough fuel for the journey. The highway the attack took place on was constructed to replace traffic-plagued GT Road. It is equipped with CCTV and a dedicated police force.
Although the CCPO later had to apologize, Pakistanis still want him removed for making a misogynist remark. They also held several protests against him.
'Shame on you' – Halime Sultan to CCPO Lahore
Turkish actor Esra Bilgic, who plays Halime Sultan in the hit series Dirilis: Ertugrul has slammed CCPO Lahore for victim-blaming the woman gang-raped on the Lahore motorway.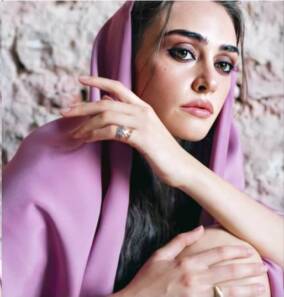 Sharing his video on her Instagram story, Esra said, "Women can drive alone or with their children. [The] only thing you need to do is provide security."
Bilgic said, "You're okay with gangs' presence on your roads as a POLICE OFFICER? You think that if a woman chooses those roads to drive, there is a right to RAPE and KILL them?"
"You're displaying a shocking ignorance on this matter," Bilgic added. "Before you advise, you should change your thoughts. It seems impossible. What a shame on you and people like you."
CCPO Lahore has become a disgrace for the country ever since he has taken a charge. Sheikh continues to land in hot water after the Lahore motorway incident.
Just recently, MNAs had grilled him for his bad conduct and behavior. Yesterday, a hardworking cop Sub-inspector Fahad Iftikhar Virk resigned after the CCPO Lahore abused him for speaking 'English'. We are not joking!
Meanwhile, 28 police teams encompassing 112 personnel are still unable to arrest prime suspect Abid Ali who is still at large and has managed to escape from the authorities over and over again. While the other motorway rapist is in police custody.
What do you think of the story? Please, let us know in the comments section below!