Recep Tayyip Erdogan won the Presidential Election of Turkey 2023 which showered happiness all over the Turkey citizens. Tayyip Erdogan's win indeed risen new hope among people.
The result was announced by the country's Supreme Election Council and unofficial data from the state-run Anadolu Agency.
In the first round, Erdogan failed to hold more than 50 percent of the votes to claim his victory. But on Sunday, Erdogan received 52.14 percent of votes in the second round.
And his opposition party member Kemal Kilicdaroglu, won 47.86 percent, according to the Supreme Election Council.
Erdogan Won Turkey Presidential Election Victory 2023
With this historical win, Erdogan undoubtedly extended his 20-year rule for further five years ahead. He addressed his grand victory outside his residency to thank all of his supporters and those who believed in him.
"We have completed the second round of the presidential elections with the favor of our people," Erdogan said. "God willing we will be worthy of your trust as we have been for the last 21 years."
He added that all 85 million citizens of the country were the "victors" of the two rounds of voting on May 14 and May 28.
The president also said that "the main opposition Republican People's Party (CHP) will hold candidate Kilicdaroglu accountable for his bad performance, adding that the number of the CHP seats in the parliament decreased compared to the 2017 polls."
Addressed The Inflation in Ankara
He then headed to Ankara where he addressed some of the essential things that needed to be done. He highlighted inflation, the most important or urgent sector that needs to be solved.
As per the official data, inflation in Turkey was at 50.5 percent in March and down from a high of 85.6 percent in October.
Erdogan's victory might put Turkey in advancement and development after the predicted earthquake that shook everyone.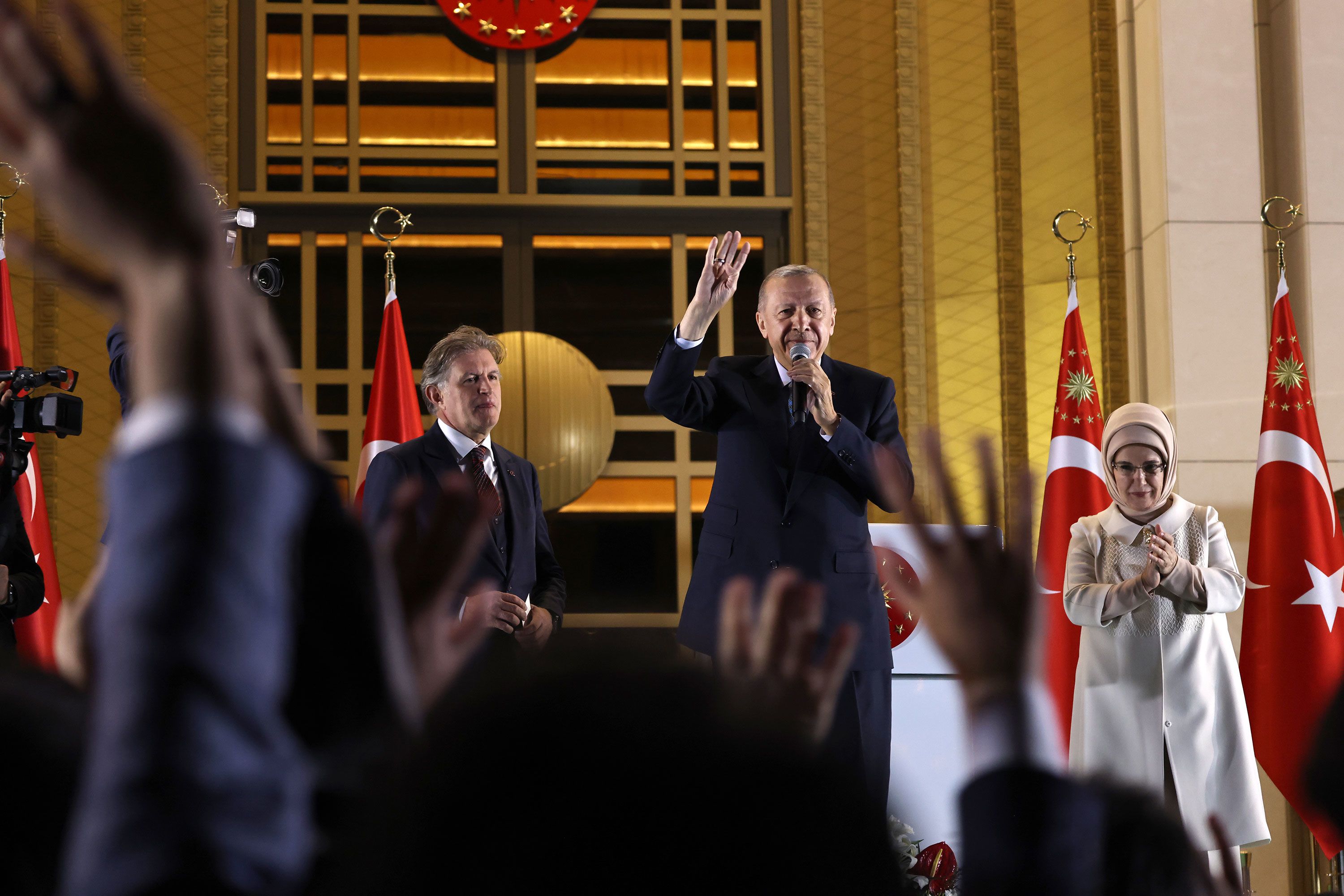 "The most urgent issue is to eliminate the problems arising from the price increases caused by inflation and to compensate for welfare losses," the president said.
Erdogan added that healing the wounds of the February earthquakes and rebuilding the cities and towns destroyed in the natural disaster would continue to be among his priorities.
"Our hearts and hands will continue to be on the earthquake region," Erdogan said.
"All the means of the state were mobilized for one political party and laid at the feet of one man," the CHP leader said.
"I would like to thank the heads of the Nation Alliance, their organizations, our voters, and the citizens who protected the ballot boxes and fought against these immoral and unlawful pressures."
What do you think of the story? Tell us in the comments section below.