There's no questioning the fact that Coke Studio alone is one pivot holding up the colossal standards of music in Pakistan. It has always revived the credible work of music icons that laid the foundation of a mammoth industry we have today. Coke Studio's unique genre serves as 'Midas Touch' that turns everything into pure gold. This is a mutual aspect noticed ever since Coke Studio began and simply what makes it a monumental asset of our country!
We have observed this tradition for the past 10 years of Coke Studio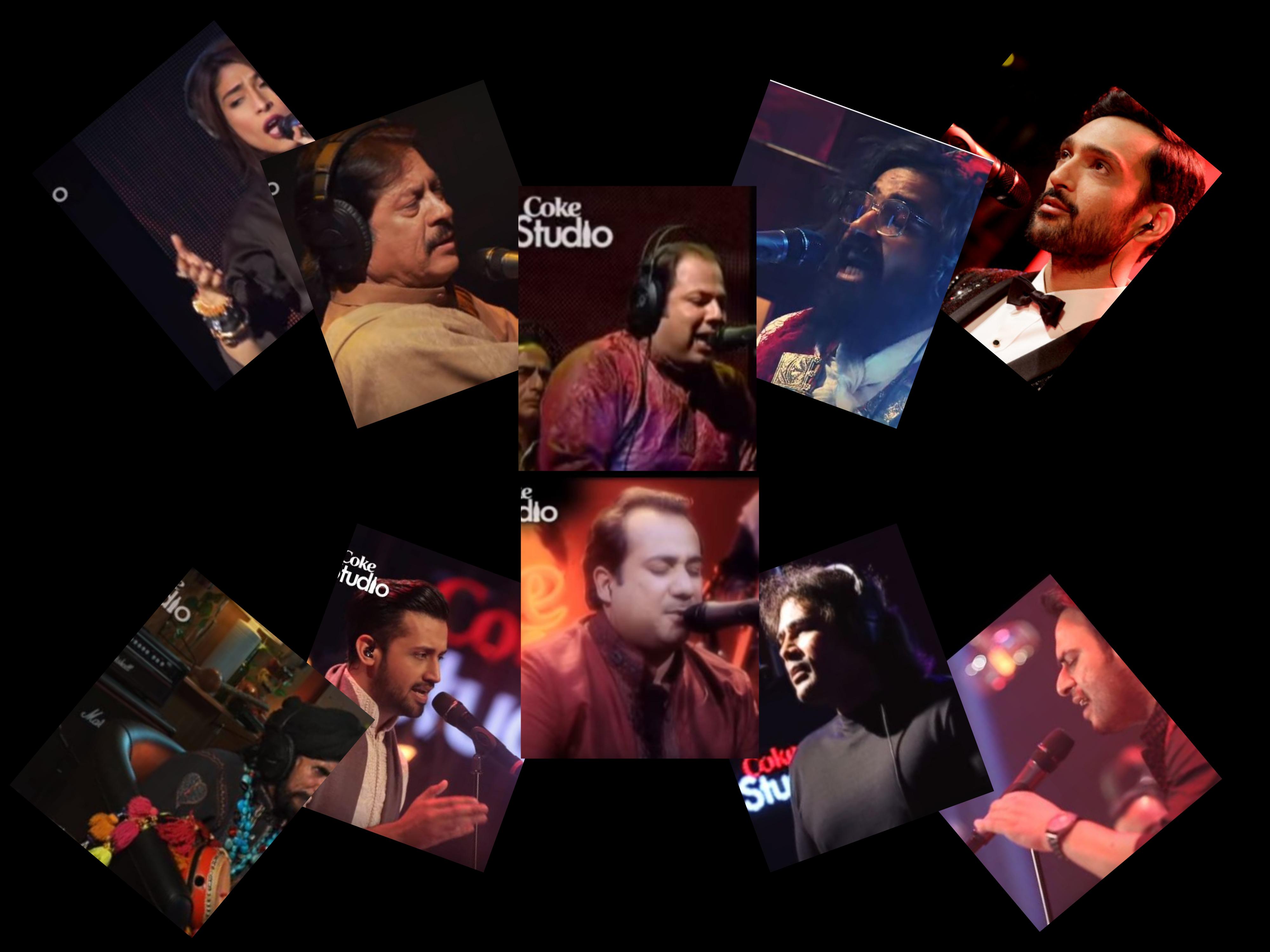 Artists coming from diverse backgrounds and producing different melodies to set a recognizable groove in every performance – the standards of Coke Studio has won us all. Every year, seasoned artists, as well as emerging talents, produce renditions of classical music that once topped the charts. We marvel at the glory of how modern instruments and versatile vocals breathe a new life into the classic songs and compositions of our music icons.
Most importantly, it needed an execution by artists taking center-stage and giving their best shot. Coke Studio shed light on the music we were unacquainted with and once again, the classical beats became the talk of the town.
In fact, before the past 2 years, did you incessantly hum the soulful tune of "Tajdaar-e-Haram"? Only after Coke Studio brought back this gem!
The rendition by Atif Aslam went viral like crazy. People across the globe, even those who only helped reading the unintelligible lyrics fell in love with it.
And this year, Coke Studio is at it again!
Season 10 celebrates 7 icons who defined the music in Pakistan #tributetoicons
Today's culture has not been able to fully recognize the contribution of our music icons in the past. It was impossible to reintroduce their work to the modern generation. Season 10 is solely based on the idea of reviving the work of music icons.
Episode 1 brought Ali Sethi singing a beautiful rendition of Ranjish hi Sahi by late Mehdi Hassan. My word, this was stunning!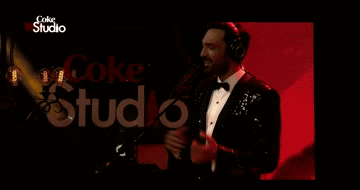 Mehdi Hassan was an icon who we continue to celebrate
Mehdi Hassan Sahib's contribution is beyond scale. No one can comprehend to the masterpiece Ghazals by him. Our fathers and forefathers heaped all praises for the music icon. He lived for a benchmark that cannot ever be replaced. His choice of words goes well ahead in defining his style. He always created an impulse by delivering his composition in a way that touched the hearts of millions.
Ranjish Hi Sahi was a token of tribute to Mehdi Hassan and we got inspired with another dimension of music that is Ghazal.
The latest episode brings another tribute with Ali Zafar taking the stage
This is another masterpiece taken to a whole new level. Tributing the composition of Master Inayat, Ali Zafar's captivating vocals do justice to the legendary Jaan-e-Baahaaraan.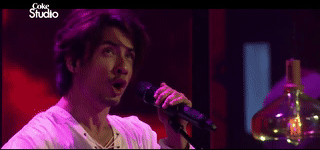 Talk about perfection in music composition, Master Inayat is your best example
Master Inayat Hussain was a Pakistani music composer and one of the few artists to engrave a benchmark that continues to define the contemporary music of Pakistan. Jaan-e-Baahaaraan Rashk-e-Chaman is another masterpiece Master Inayat is known for. It came in 1962, became an imminent sensation and remains one of the music unique pieces of melody today. It is a complete token of art that he once composed.
Master Inayat Hussain set the bar of music by elevated the composition standards that became the identity of Eastern music. He ruled the art of composition delivering masterpieces both in Urdu and Punjabi languages. Safe to say, he remains a replete source of inspiration for musicians and artists today.
But how was Ali Zafar able to deliver such a difficult song? He took center-stage, combined different vocals and framed a different style, subtly infusing a Spanish musical element. And, and how beautiful is the string section in the background! Big shout-out to the playback singers as well. Rachel Viccaji <3
Listening to Coke Studio's rendition allows us to observe the art, recognize the substance delivered by Master Inayat, all the while embracing the fact just how affluent our music industry is.
Wrapping up the new episode, Coke Studio brings our favorite Alis, all under the same roof!
Ali Hamza's grave vocals, Ali Sethi's flair, and Waqar Ehsin's outstanding versatility are all the token of an art that makes Tinak Dhin a special song. And hey, Qurat ul Ain Baloch and Kaavish are back too with Faasle that is simply winning us over.
Another blast from the past as Salman Ahmed presents the iconic, Sayonee with megastars, Rahat Fateh Ali Khan and Ali Noor alongside him.
So many memorable songs. Such commendable artists. So much to hear. So much to adore. Just Coke Studio things…