England has done it again, everyone was thinking that Pakistan would redeem from their first ODI loss but something never changes.
Yesterday Pakistan faced England for the second ODI match of their series, people expected that like any other series Pakistan surely make a comeback and level the series to make the final ODI more exciting.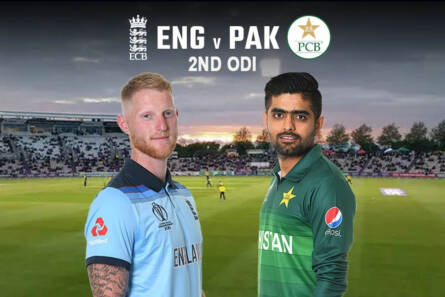 England might not be ready for the leveling of the series and that's why the English side thrashed the greens badly. Pakistani bowlers did their best to stop the English batsmen, but the world-class batsman 'Babar Azam' again disappointed with his performance.
The same Outcome-England Beaten Pakistan 2nd ODI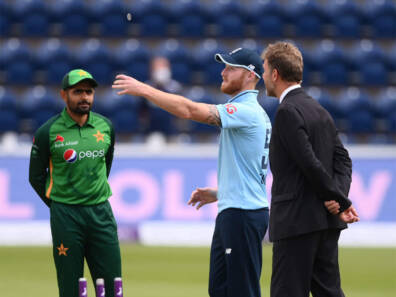 The second ODI was held at Lords the home of cricket, where Pakistan won the toss and decided to bowl first. Pakistani bowlers took the early charge and got two wickets to dismantle England's batting order.
But Phil Salt and James Vince took great responsibility and lead their side to an impressive partnership. Phil Salt easily reached his first maiden fifty.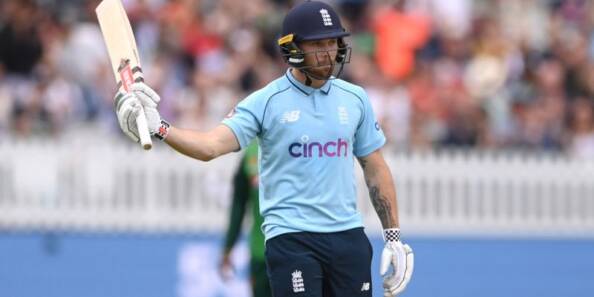 Hasan Ali became a responsible bowler for Pakistan, as he took 5 wickets Haul and broke the partnership. The bowlers did their best to stop them, but still, Ben Stoke's warriors gave the visitors 248 runs target.
Now Pakistan's batsmen came on the field and guess what the same outcome. Imam-ul-Haq caught on the slip with only one run in his pocket.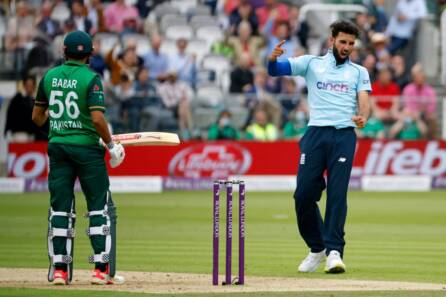 Then the skipper Babar Azam came on board and started brilliantly, felt like he's going to lead his side, but Saqib Mahmood was ready to hit the bulls-eye and send him to the dressing room.
36 runs and 2 down. Mohammed Rizwan came and again Saqib Mahmood hit his target perfectly. None of the batsmen settled for more than 20 minutes, it felt like they are noobs and playing for the first time in England.
England's young side looks more experienced than Pakistan's, the way they were playing surely felt maturity in their game. England has beaten Pakistan and sealed the 3 ODI match series.
Shoaib Akhtar Slams Babar Azam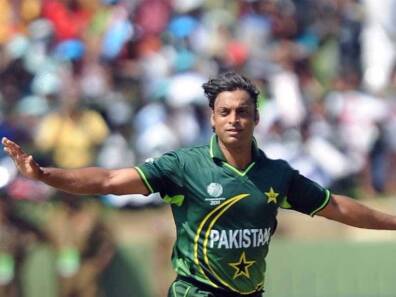 Shoaib Akhtar is known for his truthful remarks when it comes to cricket and especially for his national team. He slams the skipper Babar Azam for all of his lame excuses.
 "It's not such a massive setback, per se. Of course, there are bad days and there are good days. We have been playing the past few series fairly well.
I will sit with them and talk. I'll tell them that don't lose your nerves and that ups and downs are part of life."
"The sooner we do that, the better it will be for us, as a team," Azam, who was dismissed for a duck, said.
Babar Azam-From Ghabra Nahi hai to Performance Improvement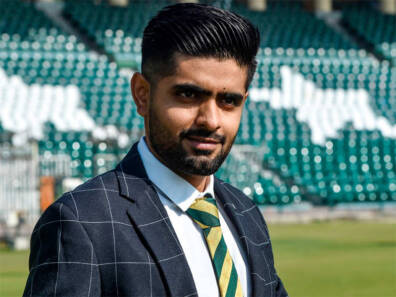 Pakistani captain Babar Azam said, "We didn't utilize the first 10 overs," he said during the post-match talk.
"We didn't form good partnerships to score an impressive total and lost early wickets."
Babar Azam said Pakistani bowlers "used the first 10 overs well, but we didn't bowl well for the next 10 overs."
"But credit goes to Hassan Ali for bringing us back [into the game] with five wickets." "We didn't start well with the bat, lost back-to-back wickets, and couldn't put up partnerships."
However, the skipper promised better performance in the third ODI.
"We will try to overcome all our mistakes in the next match," Babar Azam praised Hassan Ali for his marvelous bowling, saying, "Hassan Ali was outstanding and Saud Shakeel showed his potential."
"We see the next match as a good opportunity, and points are still at stake," he added.
England team who don't have their best players in the squad, seven players in isolation due to coronavirus, and some are injured. Still, the way England's side demolished Pakistan in the first ODI, did the same in the second.
Now the third ODI is left, will England whitewash the Greens? Because even if Pakistan wins the match, it won't create that much of an impact on their performance.
What do you think of the story? Tell us in the comments section below.