England's cricket team showed the world their true cricket yesterday with balance in both batting and bowling. Pakistan and England faced each other in the T20 World Cup final and England didn't let history repeat itself like the 1992 World Cup.
Pakistani batsmen struggled against English bowlers or it can be said that the pitch condition was in favor of the bowling attack.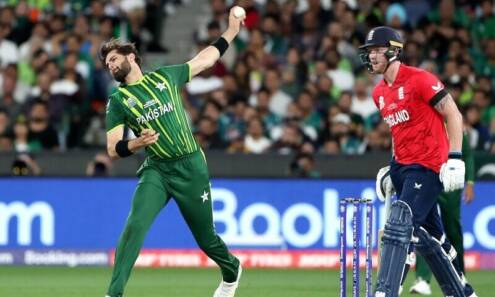 Because in the second innings England also suffered to face Pakistani pacers as the pitch was letting them swing the ball in variety.
For England, Sam Curran and Rashid Ali played a significant role in the bowling attack to dismiss important players of Pakistan before they settle in.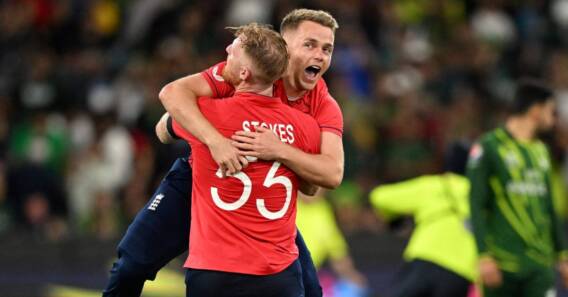 But the game was taken away by none other than Ben Stokes who took every revenge with his bat and he looked so possessed throughout his innings.
England Defeated Pakistan – Ben Stokes's Remarkable Innings
Pakistan had already lost the game when England won the toss and asked them to bat first. Because England team came with full preparation and everyone saw when they arrived in the stadium to bowl.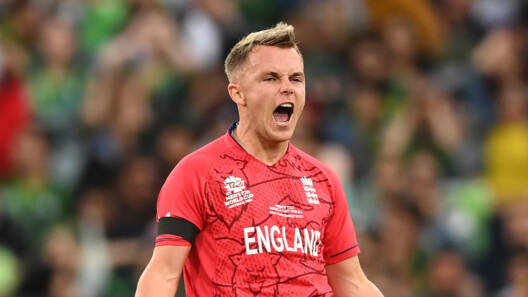 Pakistani openers just like every other match couldn't hold their wicket and Sam Curran dismissed Mohammad Rizwan.
After that Harris came and also went to the pavilion on Rashid Ali's bowl, but Babar and Shan Masood somehow build the moment to lead their team to a better score.
But Rashid Ali strikes again and got Babar Azam's crucial wicket. The whole team just managed to score 137 in total.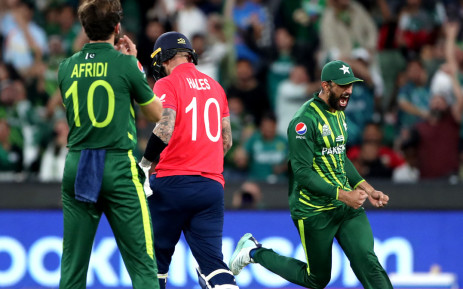 Pakistani bowling attack from the beginning builds strong pressure on England's batting lineup. In the first over, Shaheen Shah Afridi clean-bowled Alex Hales and sent him to the Pavilion.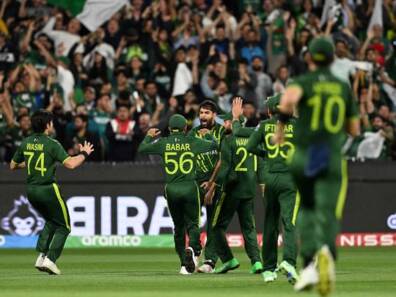 Haris Rauf then with the intention to scare the batters and took Phil Salt's wicket. Up till now, it looked like Pakistan was in a position to hold England from scoring runs, and then Haris Rauf got the bigger man the skipper, Jos Butler.
And then Ben Stokes came in his calm attitude that stayed throughout his innings. Surely in his mind that four-sixes visual running that he cost his side T20 World Cup.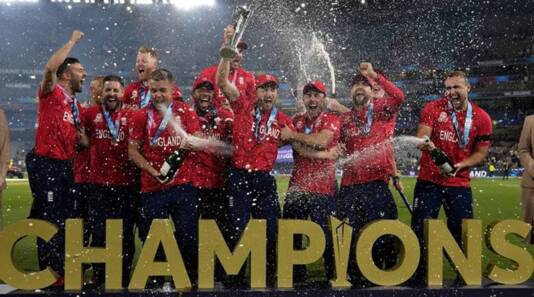 The way he played against Pakistani pacers, he knew which ball he had to leave and that's what he did. Didn't take any stupid risks and led his side to win the second T20 World Cup trophy.
England lost their first match of the T20 World Cup campaign against Ireland, and they didn't look back right after that. England even thrashed the Indian side in the semi-final with the record-chasing victory to secure finally.
Jos Butler On Winning The Final!
"I think the perception of our team has changed a lot over the last few years," captain Jos Buttler said after lifting the T20 World Cup trophy aloft at the MCG.
"We've certainly not played it safe, and we've had results doing that.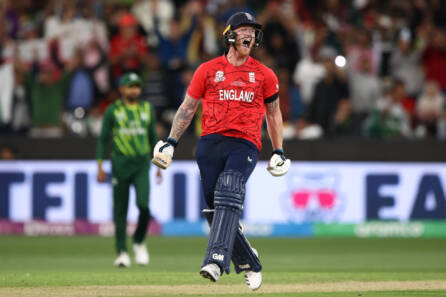 "We know we've always tried to push the boundaries, tried to get ahead of the rest of the world and be braver than anyone else, and we'll take what comes from that.
"We know we'll slip up along the way, but we certainly trust that method and it's served us well, and we trust it in big games, as well."
Now England cricket team will travel to Pakistan for the Test series and it's going to be another hit series for both the nation.
What do you think of the story? Tell us in the comments section below.