Disclaimer*: The articles shared under 'Your Voice' section are sent to us by contributors and we neither confirm nor deny the authenticity of any facts stated below. Parhlo will not be liable for any false, inaccurate, inappropriate or incomplete information presented on the website. Read our disclaimer.
Politics, in general, is considered as a boring matter, but this statement becomes false if one considers the politics of our homeland. The drama politics consist of some funny statements and events that no one could ever saw coming. With each occurrence, it keeps on getting better and this time it happened again. The Bollywood superhero of ideal kisses Emraan Hashmi has made his political debut by joining PTI (Pakistan Tehreek-e-Insaaf). Unlike, some of the slow supporters he seems to be at the forefront to be participating in the PTI rallies.
THIS YEAR HAVE A BAG OF SOME SHOCKING NEWS FOR US
It wouldn't be wrong to say that PTI keeps on getting the lead when it comes to having unique styles of "rallies". Well, who doesn't know that they were the first one to be having a DJ, then dharnas and now this. Speculations are that some of the PTI members must have done that in order to make people go crazy after it or else, it can also be taken as a failed effort to term PTI as a party of "shameless people". However, this effort somehow succeeded in convincing people not to forget PTI too soon and get over the marriage issue as well.
BOTH IMRAN'S LEADING FROM UP FRONT IN THEIR RESPECTIVE CAREERS

THAT'S A VERY PERSONAL COMMENT TO MAKE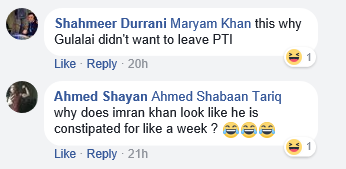 THAT UNCLE IS ONE-SIDED LOVE GOALS

WELL, IF THAT'S THE CASE THEN HIS TEACHINGS AREN'T WORKING TILL NOW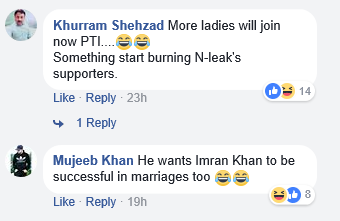 HE WAS FOOLED SO EASILY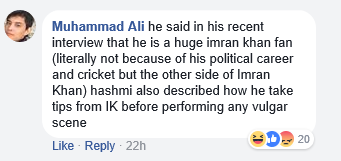 HIS INTENTIONS SEEM SUSPICIOUS

MIGHT BE, EXPECT THE UNEXPECTED

After being so convinced that it is truly the actor himself, the dreams of all these people were crushed badly. No doubt they must have spent so much time in effectively defaming the party or showing their wit. But, sorry guys it wasn't him, instead, it was the President of the Insaf Student Federation in Punjab, Mr. Waqas Iftikhar.
HE MIGHT BE CALLED THE EMRAAN HASHMI'S  DOPPELGANGER FROM NOW ON
Next time, be sure that someone is not trying to make a fool out of you for some time. If you liked this article, then like, share and comment down below.
Read Also: Wives Of Bollywood Actors You Never Saw