Have you ever heard of or imagined Elon Musk chatting with Pakistani celebrities? No right? This world is full of surprises and anything can happen with every possibility out there.

In one of those supreme realities, we all are witnessing Elon Musk chatting with Pakistani rockstar Ali Zafar about social media strategies.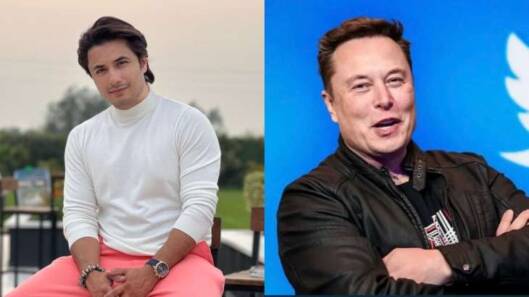 On Monday, Elon Musk CEO of Twitter posted a poll asking if video sharing platform Vine should be making a comeback. A majority voted yes. Pakistani singer Ali Zafar gave some big ideas to the new CEO of twitter.
Elon Musk Chatting With Pakistani Singer Ali Zafar
Soon after Elon Musk's takeover on Twitter, he posted the poll and the highest-paid YouTube MrBeast suggested to him that Vine would probably have to compete with TikTok, which took off after the demise of Vine.
Elon Musk asked the viewers on, "What could we do to make it better than TikTok?" Ali Zafar jumped into the conversation and listed some great ideas.
"Bigger incentives for content creators. Go beyond 'likes' and 'followers'. Enable them to build their own online digital empires. A world they can create, learn and earn from. Clubs. Rooms. Likeminded people connecting, creating, auctioning, selling, monetizing, sharing," he wrote.
Suggestions For Twitter Too
Ali Zafar further gave him suggestions regarding Twitter as well. saying the algorithms need to change, and content should be made more accessible across borders.
"A person sitting in US should be able to come across content being made in Japan more easily and vice versa," he said.
The Tesla CEO agreed and said though Japan has many active content creators who have amazing content, it is not seen outside the country very much.
What do you think of the story? Tell us in the comments section below.