A lot of rumors and news spread last year regarding the launches of electric bus in Pakistan. It's finally here and launched in Karachi.
Looking at the skyrocketed petrol prices, electric buses might be the best alternative out there and it would change the dynamic.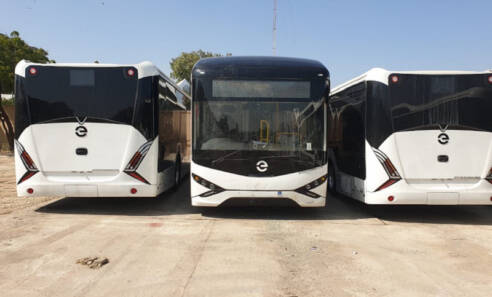 On Friday, Sindh Information Minister Sharjeel Inam Memon announced that the provincial government has launched the country's "first electric bus service" in Karachi.
He announced this big news at the press conference where he shared every detail about the bus that includes the route as well.
First Electric Bus Launches In Karachi
At the press conference, Sharjeel Memon said, "People of Karachi will avail Pakistan's first electric bus service from today.
This service will start from Tank chowk malir Cantt to the clock tower roundabout, sea view defense using khayaban e ittehad. Airport passengers can also avail of this bus service."
He further even thanked Almighty Allah for this amazing moment. "Alhamdulillah by the Grace of Almighty Allah, the Transport department Government of Sindh is going to start the first route of Pakistan's first electric bus service for the people of Karachi. PPP's Sindh government is always focused on development, progress, and prosperity.
Routes Of Electric Bus
In a press conference, he said "we took the lead in starting an electric bus service. It will run from Malir Cantt to Clock Tower Roundabout, Sea View Defence using Khayaban-e-Ittehad."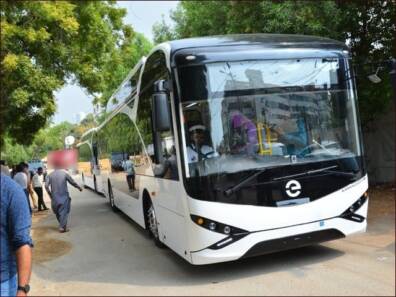 He further said, "Airport passengers can also avail of this bus service for Rs50 per ride. So far, no bus service carries passengers to Jinnah International Airport. I appreciate the Civil Aviation Authority for allowing the electric bus to enter the airport premises."
In November, Sharjeel Memon announced that soon electric buses will head to the road in the upcoming months.
What do you think of the story? Tell us in the comments section below.