Eid-ul-Fitr is a festival that is enjoyed by the Muslim community after Ramadan, the month of fasting. The cuisine is as much an integral part of Eid-ul-Fitr celebrations as the myriad rituals and customs. In Pakistan food is the only way to celebrate any occasion.
Pakistanis cook delicious dishes and share it among friends, families, and relatives to add up to the fun and entertainment. There are few traditional eid dishes that are must-haves for Pakistanis. To add little fun to those dishes we have come up with an interesting take on the classic cuisine.
Chicken Majboos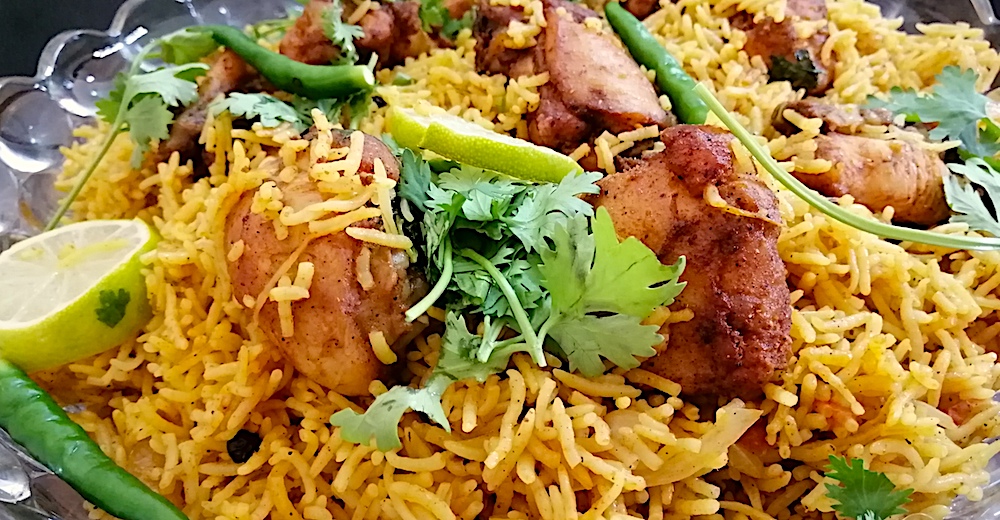 It is a traditional dish of Saudi Arabia, but a good replacement for the popular Biryani. Try this little twist in your chicken biryani.
Ingredients:
1 full chicken cut into pieces
¾ tbsp. curry powder
3 cardamom pods
3 bay leaves
1 liter water
1 tbsp. paprika
3 black pepper corns
3 cloves
4 tomatoes (chopped)
1/4tsp lemon zest powder
1 small cinnamon stick
2 cloves garlic (finely chopped)
1 large or 2 medium sized onions
2 chicken stock cubes (or fresh chicken stock)
2 cups or 400gms basmati rice (cleaned and rinsed well)
Mix curry powder, paprika, cloves, bay leaves, black peppercorns, lemon zest, and cinnamon in a bowl. Heat oil in a frying pan. Add chopped onions and fry them until nearly golden brown, on medium heat. Add the spices to the onions and mix well. Add chopped garlic to the onion and spices. Add tomatoes and chicken and chicken stock cubes once onions turn brown.
Fry the chicken till it's white and sealed. Add water and cook the chicken on low heat. Add salt.
Once the chicken is tender, add the rice. Bring it to a boil and stir every little while for 5 minutes. Cook on simmer. Wait for the water in the rice to evaporate, and then check if the rice is cooked. Serve hot with raita and salad!
Chicken Fried Kebab with Banana Green Chili Chutney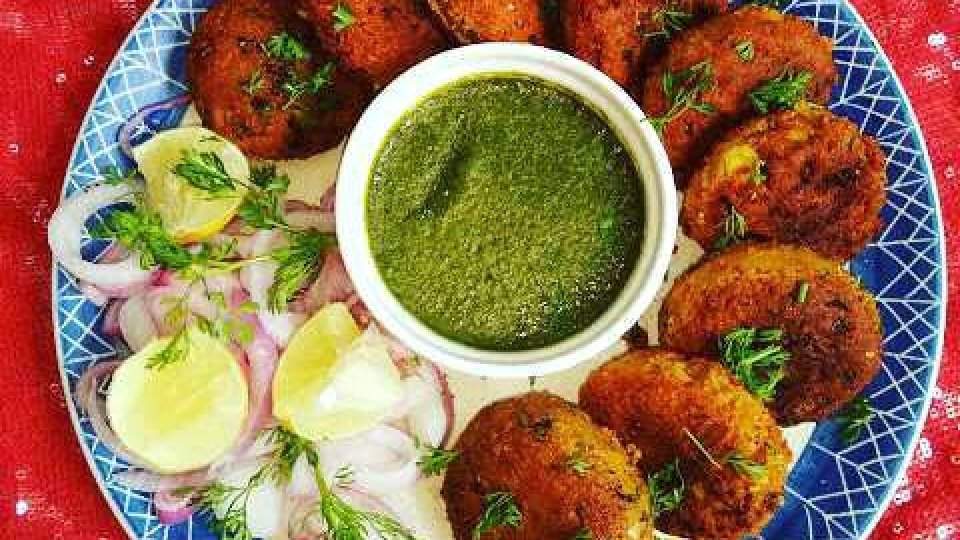 Ingredients:
300g minced chicken
1 chopped onion
2 green chilies
A bunch of coriander leaves
Salt
1 tsp. black pepper
Deseeded tomato
1 cup plain flour
2 eggs
1 cup corn flour
Oil
For Chutney
3 bananas
3curry leaves
2 green chilies
2 boiled red chilies
Half cup orange juice
½ tbsp. turmeric and mustard seeds
Read Also: Craving Yum Sehri
Take a bowl and prepare a mixture by adding one cup each of plain and cornflour, salt, two eggs, and water. Stir the mixture till a thick batter takes shape.
Chop 1 onion, 1 tomato, 1/4 coriander leaves, 2 green chilies, 300g chicken mince, salt, and 1/2tsp black pepper powder together in a food processor. Once the mixture is smooth, have the meat divided in equal parts and shape them in small round kebabs form. Coat each kebab in the plain flour. Deep fry the kebabs in an oil-smeared pan.
Grind ½ tsp mustard seeds, 2 curry leaves, 3 green chilies, 3 boiled red chilies, 1/2 cup orange juice, 1/4tsp turmeric, coriander leaves, salt, and water together to prepare banana green chili chutney. Once the mixture assumes a uniform consistency, add 3 peeled bananas in it.
Pour the preparation in a wok and fry in oil. Serve the kebab with chutney.
Chicken Changezi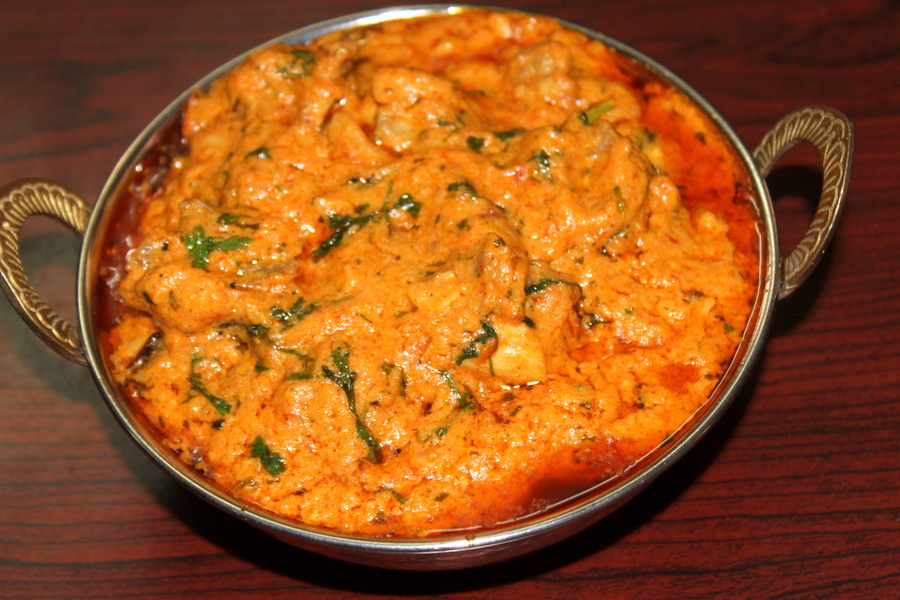 Changezi Chicken is a unique recipe in its own as the recipe has a thick dense curry made with tomato paste, ginger & garlic paste, coriander, chilies, milk along with some other spices. It's a good replacement for chicken karahi.
Ingredients:
Chicken 750g
Salt as per taste
Garam Masala Powder 1 tbsp
Red Chili Powder 1 tbsp
Lemon Juice 2-1/2 tbsp
Ginger Paste 1-1/2 tbsp
Garlic Paste 1-1/2 tbsp
Tomato Paste 2 tbsp
Desi Ghee half cup
Onion 1
Cashew 50g
Milk half cup
Tomato Puree 5
Coriander Powder 1 tbsp
Chaat Masala 1 tbsp
Cream 3 tbsp
Green Coriander 10g
Green Chili 4
Kasoori Methi 1 tsp
In a bowl, add chicken, salt, garam masala powder, red chili powder, yogurt, Lemon Juice, Garlic Paste (1/2 tbsp), Mitchell's Ginger Paste (1/2 tbsp), Mitchell's Tomato Paste and mix it well. Keep in the refrigerator for 30 minutes.
Now, in a pan, add desi ghee (2 tbsp), onion, and cook for 2-3 minutes. Now, add cashew in it and cook until light brown. Now, in the grinder, add brown onion, milk and grind it.
Now, in another pan, add marinated chicken and cook for 2-3 minutes, then simmer for 5 minutes and cook for 5-7 minutes in the end.
Now, in another pan, add desi ghee (2 tbsp), Garlic Paste (1 tbsp), Ginger Paste (1 tbsp), tomato puree, onion cashew paste, salt, coriander powder, chaat masala, cream and cook for 8-10 minutes. Now, add cooked chicken and cook it for 2-3 minutes then use garnish.
Custard Gulab Jamun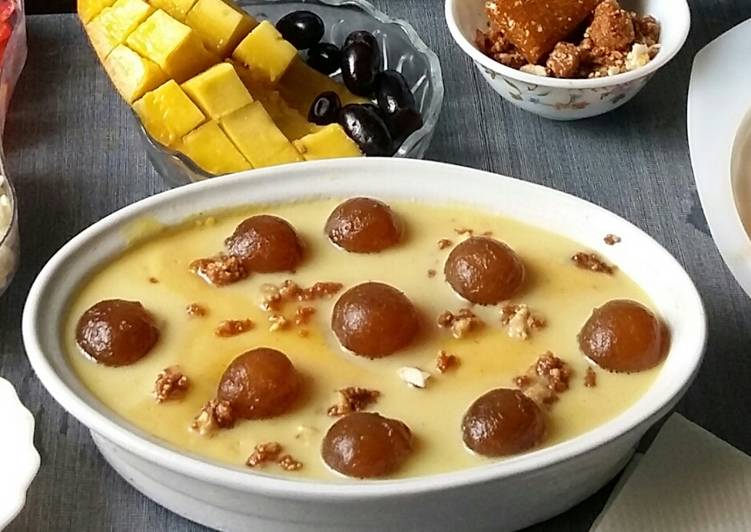 Ingredients:
Khoya 1 cup
All-purpose flour 3 tbsp
Semolina 2 tbsp
Baking powder 1/2 tsp
Milk (lukewarm) 1-2 tbsp
Cardamom powder 1/4 tsp
For sugar syrup
Sugar 2 cups
Water 2 cups
Green cardamoms 3-4
Lemon juice 1 tbsp
For custard
Milk 1 liter
Vanilla custard (mixed with milk) 3 tbsp
Sugar 1 cup
Pistachio (chopped) as required
Almonds (crushed) as required
In a bowl add khoya, flour, semolina, baking powder, milk, cardamom powder and mix well. Knead the dough until it soft and all ingredients are well combined. Make small round shape balls and deep fry until golden brown on low medium flame until double in size.
In a pan add sugar, water, green cardamoms, lemon juice and stir well. Cook for about 6 to 8 minutes until it's slightly thick, with consistency. Dip your prepared gulab jamun in this sugar syrup. In a pan add milk and let it simmer. Add sugar, stir and add custard mixture. Keep on stirring until it reaches your desired consistency for about 7 to 8 minutes. Cool it down on room temperature.
In a serving dish add the prepared custard and place gulab jamun on top. Garnish them with pistachio, almonds, and serve.
Vermicelli Kunafa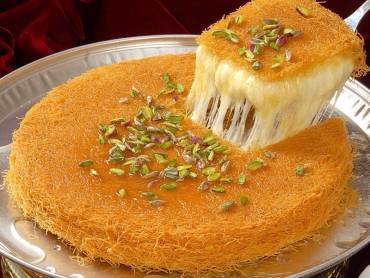 Ingredients:
2 & 1/2 cup Vermicelli
1 cup butter (melted)
1/2 cup Mozzarella cheese
1/2 Cottage cheese
1 & 1/2 cup Cream
1 & 1/2 cup Milk
2 tbsp Sugar
2 tbsp Cornstarch
1 tbsp Rosewater
Ingredients of sugar syrup:
3 cups Sugar
1 & 1/2 cup Water
1/2 tsp Lemon juice
Take vermicelli in a bowl and roughly cut them. Pour melted butter and mix well with your hands.
In a separate bowl mix milk, cream, sugar, cornstarch well. Turn on the flame and boil the liquid, cook on low flame until it gets thick. Add rose water, mix it well, and turn off the flame. Add mozzarella cheese and cottage cheese in it and mix it well.
In a pan add water, sugar and cook until sugar gets dissolved. Cook it until thicken and keep on stirring. When the syrup is ready add lemon juice in it. Now make a base with half of the vermicelli in a dish, press it to level the dough well. Pour the cheese mixture on the top and level it with a spoon. Cover it with the other half of the vermicelli and brush with melted butter.
Put the dish in a preheated oven at 200 degrees for about half an hour. It's ready when kunafa is golden and crunchy on the surface. Evenly pour the syrup over the kunafa as soon as it comes out of the oven. Garnish with chopped pistachio and your kunafa is ready to serve.
So, what are you cooking this Eid?
What do you think about the story? Tell us in the comment section below.