Eid-ul-Fitr is the most decorated festival in the Muslim community. Muslims all over the world celebrate this festival with pure happiness and food. People also share Eid Mubarak wishes with their Loved ones.
The day marks the end of the Holy month of Ramadan, in which all Muslims do fast and pray for one whole month.
The Holy month of Ramadan comes to an end, after sighting the first crescent of the new moon on the 30th Roza.
The Eid festival is celebrated with lots of joy and wishes. Talking about wishes, people love to send their family and friends Eid Mubarak wishes.
If you are out of wishes, then don't worry about it. Because we have gathered 2023's top 10 Eid Mubarak wishes or Eid Mubarak quotes.
Top 10 Eid Mubarak Wishes With Quotes: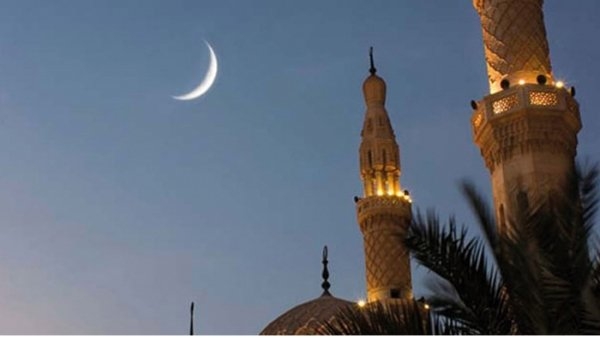 Eid Mubarak wishes or quotes must come out of your heart that touches other people with pure emotions. The other person must feel happy while reading it.
Remember, these Eid wishes quotes are mixed, from Eid wishes for the husband to friends and family.
"May the auspicious occasion of Eid bring peace, love, and happiness to your life. Eid Mubarak!"
"As we celebrate Eid, let us not forget those who are less fortunate than us. May Allah shower them with His blessings too. Eid Mubarak!"
"May Allah bless you with all the happiness and success in life. Eid Mubarak!"
"Eid is a time to come together with family and friends to celebrate the blessings of Allah. May your home be filled with joy and laughter. Eid Mubarak!"
"May this Eid be a new beginning of peace, success, and happiness in your life. Eid Mubarak!"
"Eid is the perfect time to reflect on the teachings of Allah and to be grateful for all the blessings in our lives. Eid Mubarak!"
"May Allah accept all your prayers and grant you the strength to overcome all the challenges in life. Eid Mubarak!"
"On this joyous occasion, may Allah bless you with good health, wealth, and prosperity. Eid Mubarak!"
"May the divine blessings of Allah fill your life with peace, happiness, and prosperity. Eid Mubarak!"
"Eid is a time to forgive, love, and celebrate the bonds of family and friendship. May Allah bless us all with these blessings. Eid Mubarak!"
Share This Eid Mubarak Wishes With Loved Ones:
Celebrate your Eid and send any of these Eid Mubarak wishes to your loved ones. Because it's the festival of showering happiness and love, each Eid Mubarak wishes contains its essence, every quote holds its charm in every way.
This Eid, if you have any grudges or issues then let it go and open your arms with a warm heart to celebrate Eid.
See More: 5 Fun Things You Can Do During Week-Long Eid Holidays!
What do you think of the story? Tell us in the comments section below.