My religion is humanitarianism, which is the basis of every religion in the world. – Abdul Sattar Edhi
The month of Ramadan brings a notable chance for people to gain sawaab. It is exclusive about Ramadan to have this slithering atmosphere where people always remain on the lookout of bringing a positive change in their society. One of the incredible ways people carry out virtues in Ramadan is through charity. Ramadan exclusively observes circulation of charity far more than any other month in a year.
When it comes to charity, philanthropy or public welfare, there's no man in our history to hold as much significance than late Abdul Sattar Edhi. He gave away his life and purpose of existence in the welfare of humanity and emerged as a beacon of hope for millions of people. His benevolent virtue of serving humanity in every possible manner will remain of paramount importance for all times to come. The years and years of struggle, larger-than-life efforts leading to the establishment of one large empire that revolves around one purpose: service of humanity.
Funds have been insufficient for the organization to work effectively since Edhi passed away, claims Faisal Edhi
It's almost a year since Edhi Sahab passed away. Following his demise, his son has taken up the responsibility to run the organization and has come to admit that the lack of funds has affected the service considerably. This is an alarming prospect and we believe that every effort in reviving the standards of Edhi Foundation must be taken. It's about time that we consider our responsibility in making a difference. We must not forget what Edhi lived for and we must contribute to his cause in every possible manner.
Come to think of it, Edhi is one name that's remembered all around the world for leading a great cause for decades. It's the ultimate institution that every Pakistani takes pride in. EDHI IS A MODEL OF COMPASSION, AN EPITOME OF HUMANITY AND WE MUST KEEP IT ALIVE FOR ALL TIMES TO COME.
This Ramadan, let's pledge to keep his legacy alive. We can do this simply by visiting Edhi centers and donating money, but if you are interested in making a larger impact, you can get involved in this engaging community initiative led by Coke. This smart campaign will not only help you contribute to the cause but also to engage your friends and family to participate.
Many of the popular celebrities have taken part in this campaign and have nominated their colleagues to take on this philanthropic initiative. So, here's the more effective way to involve communities and have a greater impact because Edhi deserves a lot more than individual contributions. Coke promises to double all the contributions for the good of their heart. Here's how you can be a part of this amazing movement to pay tribute to Edhi:
1. Change your profile picture on Facebook – upload the one with the #FOREDHI filter to show your support. You can simply do via this link.
2. You can simply fill up the Coca-Cola bottle with your contribution and donate the #BottleOfChange to any Edhi Center, via EasyPaisa without a charge and online as well. Coca-Cola will double all your donations.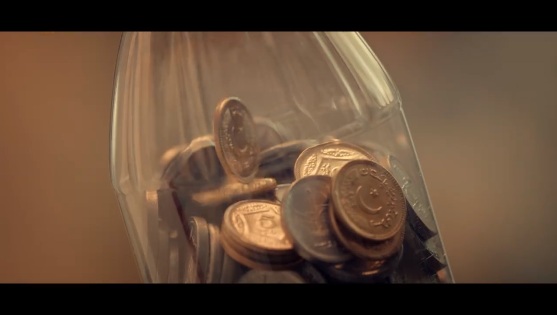 You must be thinking how writing an article would help… well team Parhlo is also a part of this campaign. We did it and now we challenge you all to follow!
Let's make sure that this message reaches out as many people in our community because it's about making the great legacy of Edhi to live on.
#EdhiLivesOn
Read Also: Google Honoring Late Abdul Sattar Edhi On His 89th Birthday Shows What A Great Humanitarian He Was!