Despite all the difficulties and setbacks the year 2020 has given us, one may correctly observe that the margin for compassion and kindness has increased all over the world. The generosity of people we have witnessed has gone far beyond expectations, whether within communities or between one another. We're glad to say that ECS has followed suit and shown us how far, a bit of generosity, can really go, giving comfort with smiles!
The pandemic brought upon not only a health crisis, but also a huge financial crisis amongst many. Within the span of a few months, livelihoods were changed forever, many left hanging in the balance of uncertainty.
It's no surprise that much of our country's population, who were already fighting against the threat of poverty, were badly affected. At a time like this, ECS's wonderful initiative of "BUY1GIVE1" was not only highly apt, it was quite the welcome relief.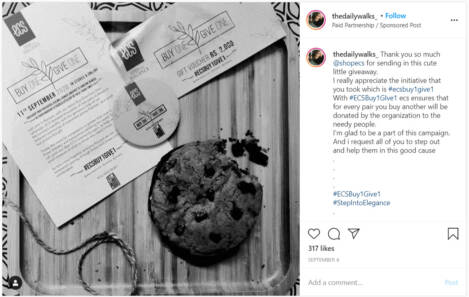 The initiative is a collaboration between ECS, one of Pakistan's leading female footwear brands, and Baitussalam, a non-profit that specializes in catering to the underprivileged. By coming together, they created an opportunity for the average shopper, to truly touch a strangers' life in the most positive way. For every pair of shoes purchased on the 11th of September, ECS promised to donate another pair to the needy and we're delighted they came through on their promise!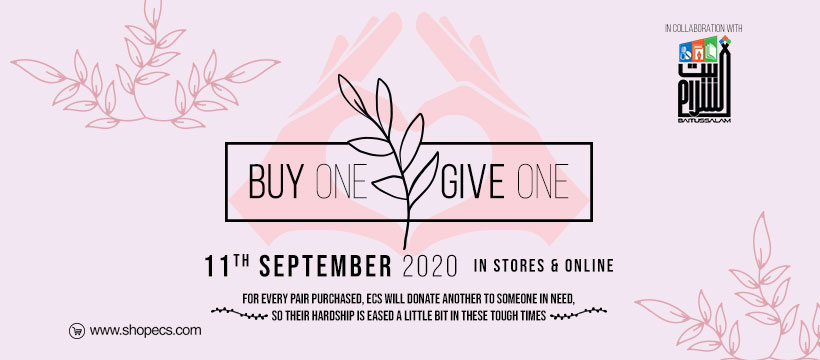 This marks the second time ECS have taken on this venture. Last year, their focus was on making Ramzan more rewarding and the Eid more celebratory for the underprivileged.
This year, in the light of the financial crisis brought on by COVID-19, their objective was simple; to bring some compassion and comfort into the lives of those who need it most, those whose difficult journey in life had become all the more difficult due to the pandemic.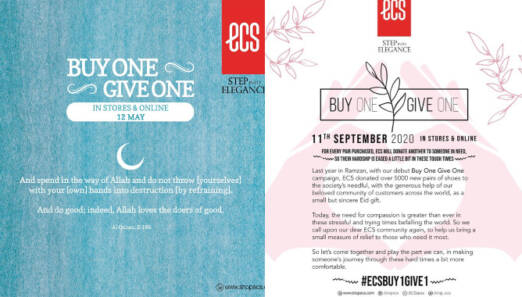 ECS was able to successfully pull off this wonderful campaign for the second year running with thousands of purchases resulting in thousands of shoes donated amongst for the needy!
This incredibly charitable initiative was truly one of a kind and gave customers, all over the country, an opportunity to not only purchase their favorite footwear, but also to do so with the knowledge that they're making a huge difference in someone's life.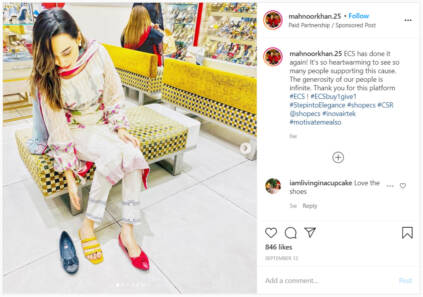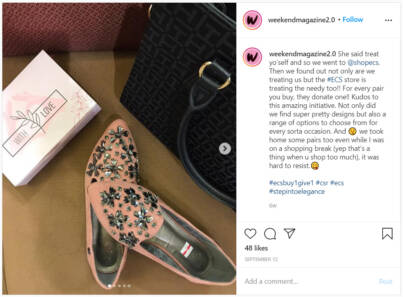 ECS distributed the donated shoes across the country with major distributions in Talagang, Karachi and Chitral, to name a few.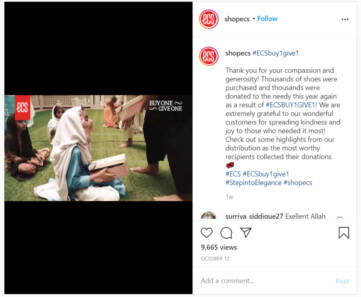 We're thoroughly impressed with this initiative taken by ECS and proud that one of our own local brands stood up to the challenge of helping our own. Not only did ECS spread comfort, but they also showed us the way to spread compassion with smiles!