Federal health officials on Monday called for voluntary home quarantine for people at the highest risk for Ebola infection but said most medical workers returning from West Africa would require daily monitoring without isolation.
The announcement by Dr. Thomas Frieden, director of the U.S. Centers for Disease Control and Prevention (CDC), ran counter to the mandatory quarantines being imposed on returning doctors and nurses by a handful of states including New York and New Jersey.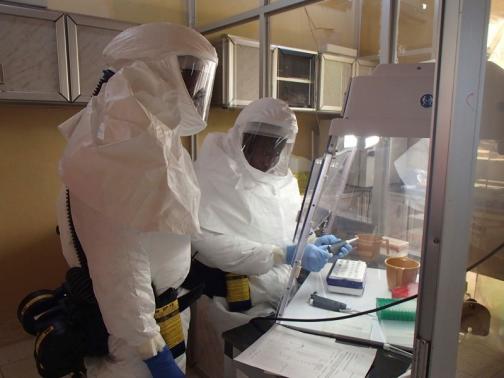 In addition, the U.S. military said it was isolating troops returning from their mission to help West African countries curb Ebola even though they showed no sign of infection, while a nurse who treated patients in Sierra Leone was released to go to her home state after New Jersey had forced her into quarantine.
Frieden said high-risk people include healthcare workers who suffer a needle stick while caring for an Ebola patient or who tend to a patient without protective gear.
Under new CDC guidelines that spell out four risk categories, most healthcare workers returning from West Africa's Ebola hot zone would be considered to be at "some risk" for infection, while healthcare workers tending to Ebola patients at U.S. facilities would be seen as "low but non-zero" risk.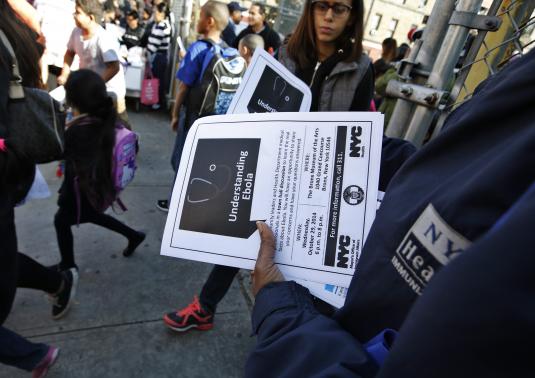 Medical professionals say Ebola is difficult to catch and is spread through direct contact with bodily fluids from an infected person and not transmitted by asymptomatic people. Ebola is not airborne.
The Pentagon move went well beyond previously established military protocols and came just as the White House pushed to roll back steps by U.S. states to quarantine healthcare workers returning from the three countries at the center of the Ebola epidemic even if they were asymptomatic.
The U.S. Army has already isolated about a dozen soldiers at part of a U.S. base in Vicenza, Italy, including Major General Darryl Williams, who oversaw the initial response to the Ebola outbreak, the worst on record with nearly 5,000 dead.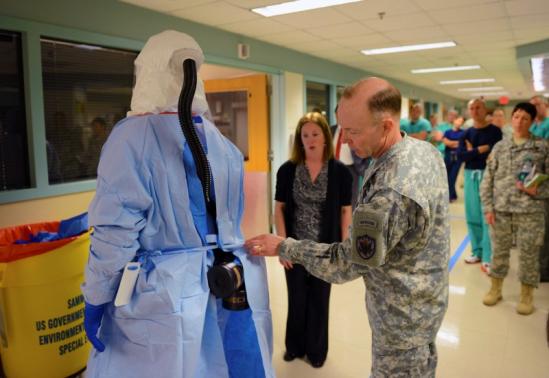 Dozens more will be isolated in the coming days as they rotate out of West Africa, where the military has been building infrastructure to help health authorities treat Ebola victims, the Pentagon said.
"We are billeted in a separate area (on the base). There's no contact with the general population or with family. No one will be walking around Vicenza," Williams told Reuters in a telephone interview.
"Nobody is symptomatic. No Army soldier came in contact with Ebola-stricken patients," Williams said, calling the move precautionary. "There's anxiety out there and we want to take care of our soldiers and their families."
With thousands already dead from Ebola in Liberia, Sierra Leone and Guinea, concerns are high in the United States about stopping its spread. Some state officials, grappling with an unfamiliar public health threat, have called federal restrictions placed on people traveling from Ebola-affected countries insufficient to protect Americans and have imposed tougher measures like automatic quarantines on returning medical workers.
The case of nurse Kaci Hickox, put into quarantine on Friday under a New Jersey policy that exceeded precautions adopted by the U.S. government, underscored the dilemma that federal and state officials are facing.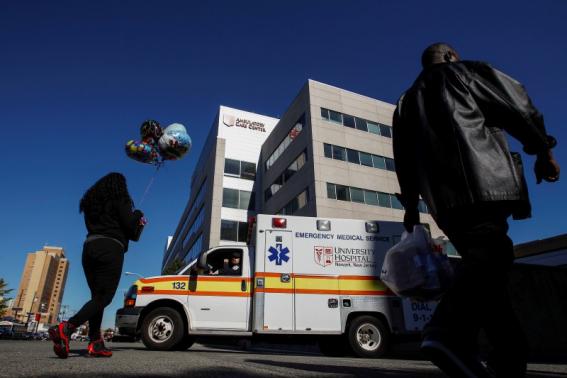 New Jersey Governor Chris Christie, who has defended his state's policy of automatic quarantine for medical workers returning from treating patients in Liberia, Sierra Leone and Guinea, told reporters he did not reverse the policy in allowing her to be discharged from the hospital and to return to Maine.
"We're very happy that she has been released from the hospital," said Christie, who Hickox had criticized for making comments about her health that she said were untrue while calling her quarantine unjust.
"She hadn't had any symptoms for 24 hours and she tested negative for Ebola so there's no reason to keep her," said Christie, a potential Republican Party 2016 U.S. presidential candidate known for his combative style.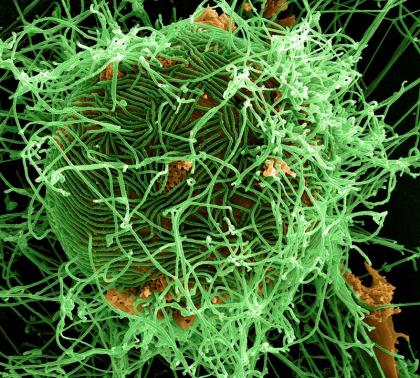 'PROTECT THE PUBLIC HEALTH'
Christie said he sees no reason to talk to her and expressed "goodwill" toward Hickox, who had worked with the medical charity Doctors Without Borders in Sierra Leone. "But she needs to understand that the obligation of elected officials is to protect the public health of all the people," Christie said.
Christie said his state was providing transportation for her to Maine, whose health officials "will take over her care and monitoring from there" as she completes a 21-day quarantine at home. The quarantine matches the incubation period of the virus.
Separately, a 5-year-old boy who arrived in the United States from Guinea has recorded a low-grade fever and will be tested for the virus in New York, city officials said. They said the results will be available later on Monday.
U.N. Secretary-General Ban Ki-moon on Monday became the latest to criticize quarantines, saying through his spokesman these create difficulties for medical workers risking their lives in the battle against the deadly disease.
"Returning health workers are exceptional people who are giving of themselves for humanity," said Ban's spokesman, Stephane Dujarric. "They should not be subjected to restrictions that are not based on science. Those who develop infections should be supported, not stigmatized."
President Barack Obama's spokesman, Josh Earnest, made clear Monday that the White House was not thrilled that individual states had implemented quarantines viewed as unfair to returning healthcare workers, though he acknowledged the states' rights to set them.
"We want to make sure that whatever policies are put in place in this country to protect the American public do not serve as a disincentive to doctors and nurses from this country volunteering to travel to West Africa to treat Ebola patients," Earnest said.
Doctors Without Borders said its staffers take on high-risk four-to-six week assignments in Ebola-affected countries. The risk of being quarantined for 21 days upon return has prompted some staffers to reduce their length of time in the field, while others will be less inclined to volunteer at all, it said.
Four people have been diagnosed with Ebola in the United States. The only patient now being treated for Ebola in the country is a New York doctor, Craig Spencer, who was diagnosed last Thursday. He had worked with Doctors Without Borders treating Ebola patients in Guinea.
The governors of New York and New Jersey implemented the mandatory quarantine a day after Spencer tested positive.
Source: Reuters