E3 2021 one of the biggest gaming conferences held on 12th June and it was five days of the event. For the first time in E3 history, the whole event went on virtually with the free entry to every fan out there.
It was the big night because every leading gaming franchise came forward and revealed their AAA games.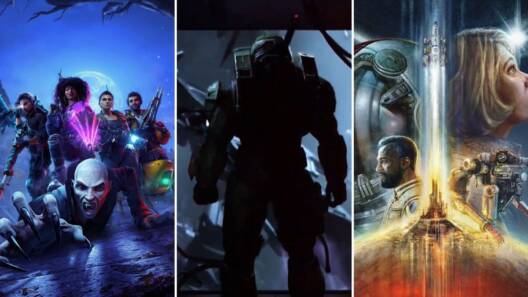 No one expected, that such intensity of gaming revelation took place along with some hyped gaming trailers. Ubisoft at the beginning of the event took the charge and shocked their fans.
E3 2021-Let The Event Begin
The event started with the announcement of E3 2022, which already created a big headline on social media. Mayor Eric Garcetti told the virtual audience, "we look forward to seeing you in-person, here in the City of Angels, in 2022."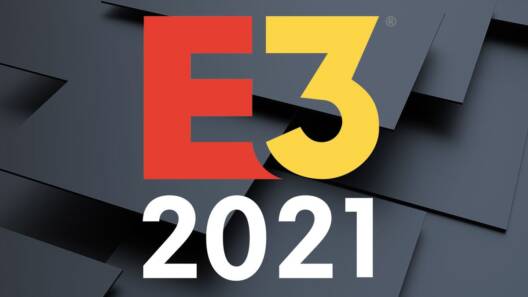 There's no shame in admitting, that this year's E3 event was sort of the weirdest one because seeing the reaction on screen isn't worth it, and can't compare it with in-person experience.
Real gamers and fans were surely excited to see their favorite gaming franchise revealing AAA titles or releasing a DLC update. For the first time, Virtual E3 2021 Meet up held, and for free no one legit expected.
Ubisoft Forward
Ubisoft took the charge of the event with Avatar: Frontiers of Pandora and its first cinematic trailer truly nailed it.
Not only that, Rainbow Six Siege Extraction and Far Cry 6 big game pass in which you can play is one of the previous villains and reign your throne.
With the existing game that made to the headline 'Assassin's Creed Valhalla, they announced some amazing DLC content that made players invest more time in the game now.
Square Enix
Square Enix didn't stop themselves after their last year's Avenger's game and came up with the surprising entry. "Guardian of the Galaxy" its trailer nailed it over the internet, it holds every aspect of it from 80s music to dialogue.
Guardian of the Galaxy developed by the Deus Ex studio Eidos Montreal and one of the best things it might the best single-player game with not a single microtransaction.
Microsoft & Bethesda
Microsoft came and dropped the huge bombshell on the multiplayer competitors with 'Halo Infinite.' Currently, multiplayer players were digesting the Battlefield's latest edition, Microsoft revealed their Halo Infinite multiplayer edition and stunned the players.
Not only that, as everyone knows Bethesda joined XBOX, the franchise came with the epic game "Starfield" although it was announced in 2018 and released little teasers.
In the Event the whole trailer was released which gives the real vibe of space and about to release on November 11th, 2022.
It feels like Microsoft is meant to be the showstopper of the event. After these games, 'Forza Horizon 5' came and took the show off.
Forza Horizon has always been the top class racing game, not simulator one but arcade, and still one of the best racing games in the market. Forza Horizon 5 proves that it is the next-gen racing game.
Confirmed Games Announced
E3 2021 surely was the big event and many of the franchises revealed their best games at the event. E3 2021 surely was the big event and many of the franchises revealed their best games at the event. Below is the confirmed games list.
Elden Ring
trailer revealed with a January 2022 release date: FromSoftware's enigmatic action RPG finally shows its face.
Back 4 Blood
Back 4 Blood open beta announced: we won't have to wait long for the Left 4 Dead successor.
Call of Duty Season 4
Call of Duty Season 4 kicks off very soon: Warzone will receive a new injection of high octane content soon.
Death Stranding Director's Cut
Death Stranding Director's Cut is coming to PS5: as announced by a cheeky trailer with some not-so-subtle references to Kojima's past works.
Borderland's Tiny Tina
Borderland's Tiny Tina is finally getting her own game: fans of Borderlands 2's Assault on Dragon Keep DLC will want to keep an eye on this one.
Battlefield 2042
Battlefield 6 is officially called Battlefield 2042: DICE's anticipated shooter returns to a near-future setting.
The Sims 4 Cottage
The Sims 4 Cottage Living expansion announced: The Sims goes rural with its first foray in countryside living.
Xbox Game Pass
Xbox Game Pass could soon be built into your smart TV: you may no longer need an Xbox console to access its best feature.
Payday 3
Payday 3 and Painkiller are coming – but from a new publisher you've never heard of: a new publishing label, Prime Matter, will be taking the reigns.
date: more Resident Evil Village is on the way
Move over Intel, the new Razer Blade 14 is finally powered by AMD Ryzen: Razer introduced a brand-new Razer Blade at E3
Advance Wars
Advance Wars is coming to Nintendo Switch in 3D GBA remake: the classic turn-based title has been remade for Switch
Breath of the Wild 2
Breath of the Wild 2 release date is in 2022 – watch the Zelda teaser trailer now: we finally saw Breath of the Wild 2 in action
E3 2021 was no doubt power-packed, the audience got the chance to see their favorite gaming franchise for free and revealed some heavy AAA games. The best part Indie games also played a vital role in building the event's momentum too.
READ MORE: E3 2021: Mark Your Calendar!-Everything You Need To Know About It
What do you think of the story? Tell us in the comments section below.