Conor McGregor and Dustin Prior one of the best rivalry in the UFC. They came face to face after five months of the gap, where Dustin again did for what he has trained himself for and that's winning.
Conor McGregor isn't the same fighter like he used to be, because since he made his return to Octagon his fighting skills getting worse.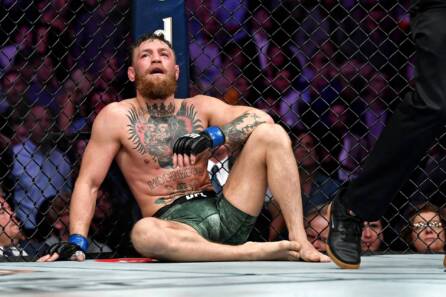 He even tried his luck in the boxing ring with the unbeatable Floyd Mayweather, where Floy defeated McGregor brutally and it became one of the highest booked boxing main events.
Dustin Poirier Beaten Conor McGregor-Broken Leg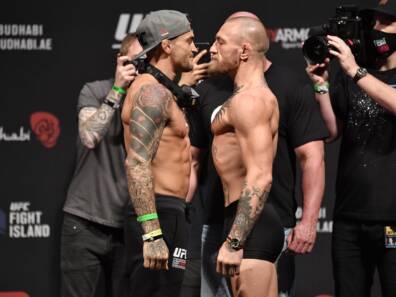 11th July 2021 at T-Mobile Arena in Las Vegas UFC 264 the main event in the lightweight category held between Dustin Poirier and Conor McGregor. It was the perfect time for McGregor to take his revenge from their last fight.
It was the third time they both were facing each other, first, they met in 2014 when McGregor knocked Dustin out, and then the American blood Dustin took his revenge on this year's January UFCC 257's main event with the first-ever knockout loss the Irishman's career.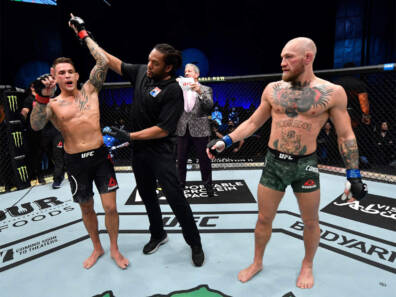 The fight ended very early as no one expected, the trilogy of the story has come to end with the entry of a doctor who stopped the fight, because McGregor sustained a severe ankle injury at the of the first round.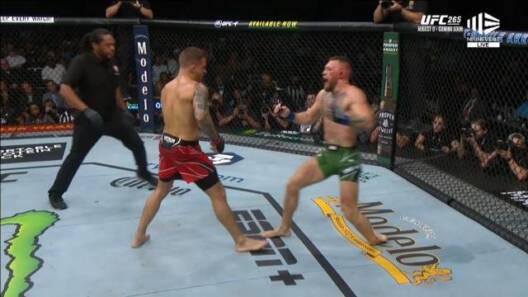 It's been four and a half years since Conor McGregor enjoyed any win, on the other hand in the same period Dustin Poirier has marked his territory in the lightweight division with his eight victories and he proved that he's the No.1 lightweight contender in the UFC.
After the fight, many of the other fighters and celebrities came forward to challenge Mcgregor. But looking at his ankle injury that's worst.
Dana White on McGregor's Injury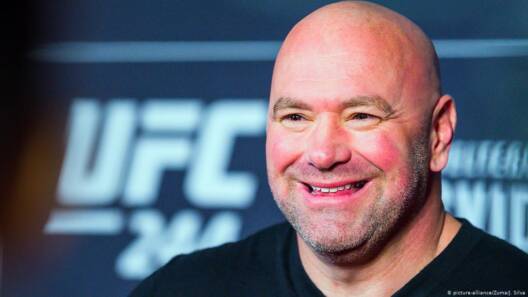 On McGregor's ankle injury, UFC Chief Dana White said, "he will go under surgery by today to repair a suspected broken leg."
"Lower tibia. The shin, I guess," White said. "I don't know how the f*** they figured that out that quick."
"It's all about timing, what's going on, what's happens since then. Conor goes into surgery tomorrow [Sunday]. We don't know long how he's going to be out. How much his rehab and therapy he's going to need."
While on a stretcher, McGregor showed the world that he's not finished with the losing streak and he will come back.
Other Athletes Showing off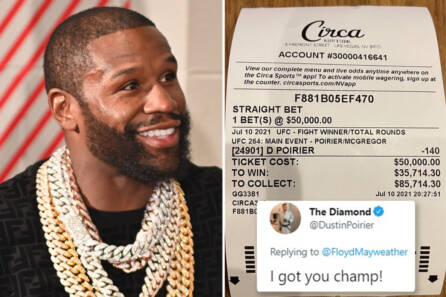 Floyd Mayweather showed off the receipt of the money he just won after the fight. As he put his bet on Dustin Poirier and he won. He was the second biggest winner on the night after Dustin's win and he even tweeted "Dustin Poirier, thanks for getting me paid!" In response, Dustin replied, "I got you champ!"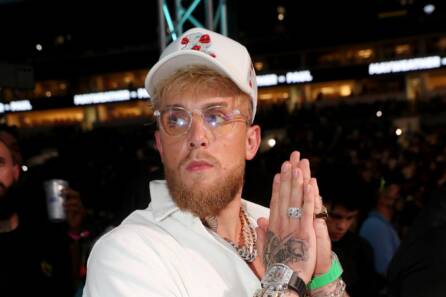 On the other hand, Jake Paul mocked Conor McGregor if you don't know Jake Paul who's a YouTube Celebrity and Professional Figher offered McGregor $50 Million to fight him in the boxing ring less than a year ago.
After the defeat from Dustin, he openly offers another deal "My new offer for Conor McGregor is $23."
Further his brother Logan Paul who recently had an entertainment bout against Floyd Mayweather said, "Damn. Crazy to see a star with such a meteoric rise plummet into the ground just a few years later. It's sad tbh. RIP Conor McGregor's career."
You never when Notorious will rise again, but looking at the current situation and the series of losses. Conor McGregor's notorious role has come to an end, he shouldn't have come back from retirement.
What do you think of the story? Tell us in the comments section below.