From doing comic roles in PTV to portraying villain roles in movies, Shamoon Abbasi has come a long way!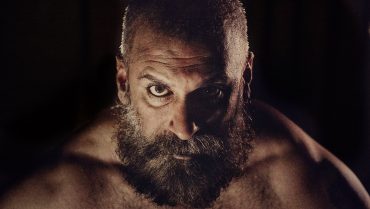 New genres are being introduced in the Pakistani cinema and another thriller is all set to hit the silver screens soon. Abbasi's upcoming Durj movie's trailer has recently been released, leaving people amazed. The movie's name is Durj and it is said to be based on true events and given the 'aadamkhor' nature of the trailer, it sure looks something big and interesting. The lead cast of the movie includes Shamoon Abbasi, Maira Khan and Sherry Shah.
Not only has Shamoon written and directed the movie, but he is also the acting force behind it. He has this whole different look in the movie that is giving all of us goosebumps. It is not just his acting but also his appearance that is making the trailer look so intense!!
Check it out!!
From the trailer, we can say that it will be something that Pakistani cinema has never had before. The movie seems to have multiple plots. Moreover, some of the shots may frighten one as it is based on true stories. The movie has gore which might put off a lot of people. But if you have the tolerance and are used to watching movies with a bit of violence, this is totally for you..
According to a source, Abbasi shared, "The story for Durj came to me two years ago when I read the news of two brothers in Punjab who would dig graves and eat the bodies. They were caught and put behind bars but were released two years later. After their release, they started doing it again. They had a mental disorder and there's is no medical record of these people. However, I did not include all this in the movie. I do not want my film to be gory or bloody, I kept in mind that Pakistani cinema is not into such movies so I kept it on a lighter note."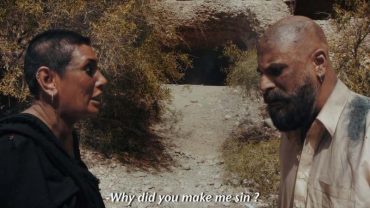 Abbasi even said there are multiple plots in the movie and not just this.
Abbasi said the film's research took more than a year as the team had to gather data on multiple cases; one on a family that was digging graves and unearthing bodies and another on a man from Karachi who was digging fresh graves and mistreating girls. "That struck me. It became a nightmare for me to know that there are people in this country who are doing this and roaming free. If this thing becomes easy [to carry out], nobody is actually going to be safe."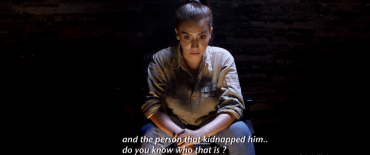 There was a time when the story, acting, comedy everything itself used to have the required qualities that would make Pakistani movies a great success. It was a completely different era. After seeing the trailer of Durj, it seems as if it is going to be the same very soon. Pakistani filmmakers are improving their craft and are eligible to compete with other international movies.
Are you excited?