Ducky Bhai takes offense to Irfan Junejo comment. Recently vlogger and YouTuber Irfan Junejo opened up about why he is not active on YouTube and his epic response triggered Ducky Bhai.
Irfan came with a bang in the month of Ramadan, released short reels, and captured everyone's attention he used to.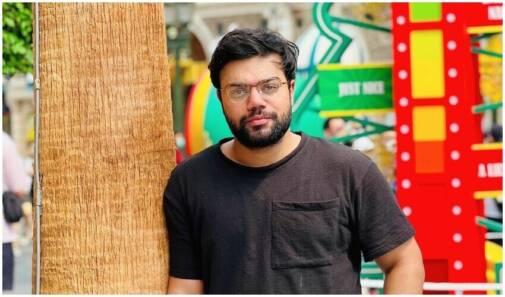 But in his recent conversation with Daniyal Sheikh on his podcast, he that, unlike others, he does not want to make his wife, marriage, family, or any other private affairs his vlogging content, even though, that would instantly increase his following and viewership.
As soon as the interview was released, Ducky Bhai took that particular statement offensively and tweeted.
Ducky Bhai Offense To Irfan Junejo Comment
Irfan didn't take anyone's name, but still, Ducky Bhai took it offensively and tweeted about how his following has been the same even before his marriage.
"Bro, stop falling for this trap. Irfan Junejo already cleared the misconception in his Instagram Stories, stating that it wasn't targeted at anyone," a user replied to Ducky on his sarcastic tweet.
"No one, except me, made a honeymoon vlog in 2023 in Pakistan And no one except Maaz made a 'saying yes to wife' video.' It's easier to point someone out without saying a name," tweeted Ducky, implying that he did not cash on his marriage to increase his viewership as alleged by Irfan.
He further added, "I still love Irfan though. No offense at all. I just wanted to clarify my point. Ducky Bhai was Ducky Bhai before and after marriage. I was also making the same amount of money before and after marriage, and was also getting millions of views sitting on a chair playing a video game when vlogging wasn't even on my channel."
These Pakistani YouTubers earn a hefty amount via their creative content. check out the top 10 Pakistani YouTubers you must follow.
Here The Controversy Began
It all started when the host Daniyal asked Irfan about his inconsistency on YouTube. "I am a little heartbroken because I feel that YouTube does not have a metric of paying a creator for the time he invests in a video.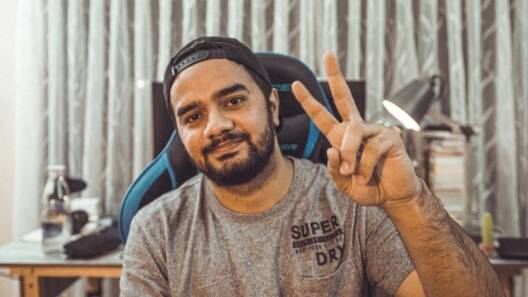 YouTube, especially in Pakistan, works on an algorithm that if you post a video daily, your viewership boosts.
Now, if I post daily, I'll get 5 million subscribers but what do I make daily, and do I put myself in the same state again where I have to post a video saying 'I quit'? Irfan said, adding that the lack of quality and destroying his health worries him.
Food Documentary
He further shared that he's looking for different platforms as the new source of income such as Instagram and Tiktok.
"Deep down I know that my audience for the ideas I would like is very niche. For example, I want to make a food documentary on the lives of people who make the best biryani in Karachi. To make that, even with the most basic work, it will take at least two weeks.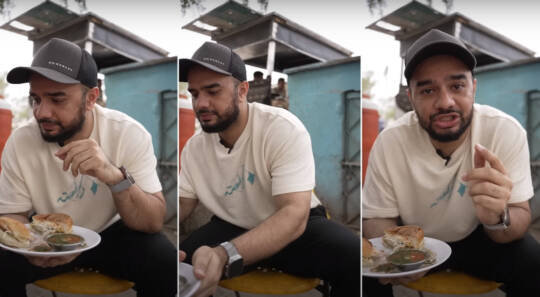 My platform is also huge but even then, the video will not get more than 200,000 views, compared to 'Saying Yes to Wife for 24 hours' videos," he said.
Back in 2020, Irfan and Ducky Bhai had a great fight over a controversy which later Irfan dissociates himself from it.
What do you think of the story? Tell us in the comments section below.