A global financial hub and one of the world's top entertainment destinations, Dubai has now opened the world's deepest swimming pool. It features a sunken city that includes an apartment, garage, and arcade.
Dubai's Deep Dive is 60.02 meters deep and contains 14 million liters of water, equivalent to six Olympic-sized swimming pools. Located in Dubai's Nad Al Sheba area, it is also home to an advanced hyperbaric chamber and dry chambers. Deep Dive Dubai has been certified by Guinness World Records as the world's deepest diving pool.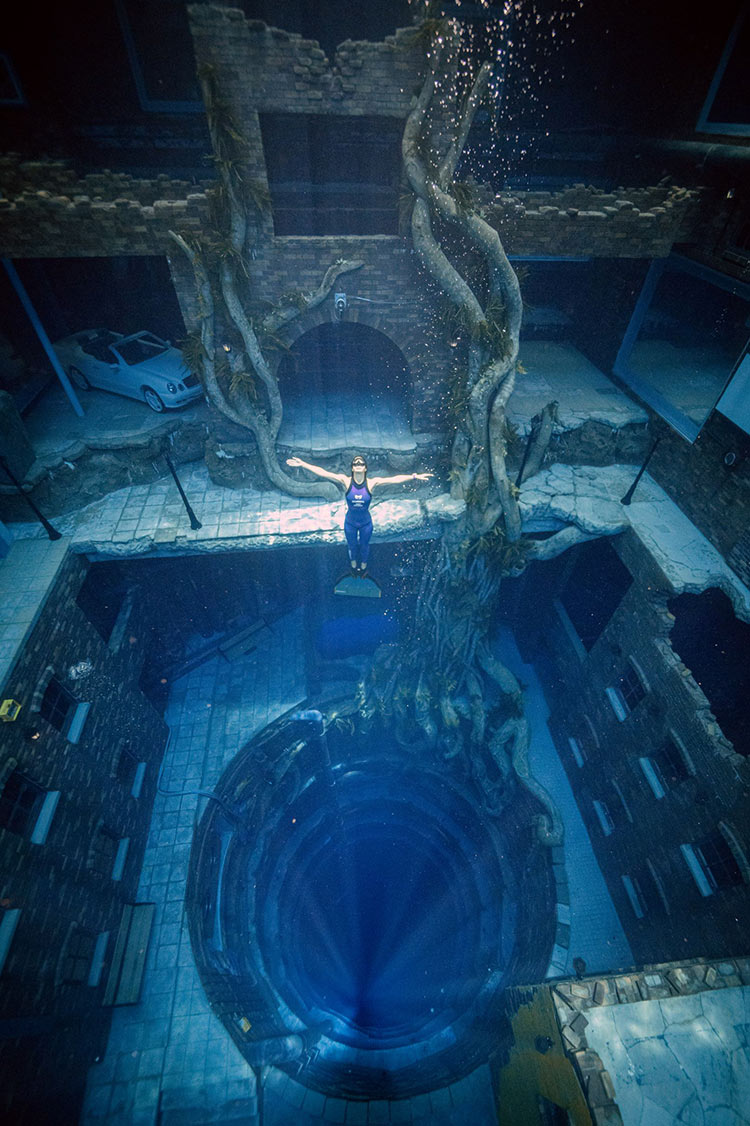 In addition to its many innovations and marvels, the pool has an astonishing "sunken city." The pool's "sunken city" allows divers to discover a unique landscape, apartment, bookshelf, garage, and arcade, among other surprises.
It is open to everyone, from professionals to beginners, and has a great underwater diving experience. It also offers diving lessons by the world's best professionals. The pool has two underwater habitats with dry chambers at 6 and 21 meters.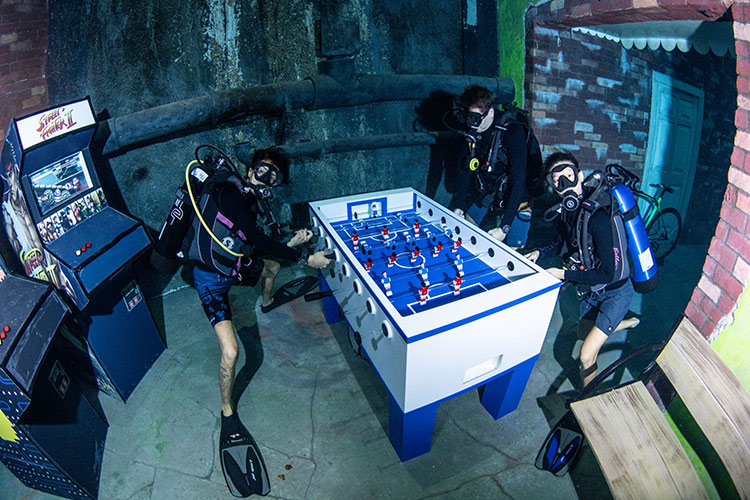 In order to maintain hygiene, the pool's freshwater is filtered and circulated through volcanic rock every six hours. For divers' comfort, the authorities maintain a temperature of 30 degrees Celsius in the pool.
The pool got a nod from Dubai's Crown Prince Sheikh Hamdan bin Mohammed bin Rashid Al Maktoum, who took to social media to invite adventurers to give it a try. "An entire world awaits you at Deep Dive Dubai," he wrote, posting a mesmerizing video of the emirate's latest attraction.
Check it out!
This pool is designed to showcase the UAE's rich heritage as it resembles an oyster with a 1.500-square-meter surface area. In addition to being the deepest diving pool in the world, Deep Dive Dubai is also the region's largest underwater film studio, with a media editing room, a video wall, 56 underwater cameras, and the ability to create different moods using 164 lights positioned throughout the pool.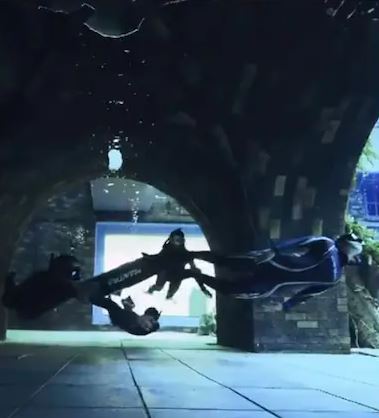 It will house a dive shop, gift shop, and an 80-seat restaurant by the end of the year when it is open to the public. Diners and guests will enjoy looking at the underwater environment from the restaurants and rooms.
From late July, the public can book a variety of courses and experiences aimed at beginners to advanced scuba divers and freedivers.
Meanwhile, a Dubai restaurant has gone overboard with its biryani, and it is jaw-dropping! Can you even imagine paying Rs43000 for a platter? Also, Pakistan was to have a city like Dubai near Lahore – what happened?
Story Courtesy: Khaleej Times
What do you think of this story? Let us know in the comments section below.