A year ago, on November 30, 2019, Haris Fatah Soomro was shot in the neck while trying to save his friend from a gang of kidnappers. There were four kidnappers and all of them were armed. Fatah tried to fight them off and refused to let them succeed until they shot him in the neck, and fled with his friend Dua Mangi.
Dua was abducted from Bukhari Commercial Area in Karachi. Her friend, Fatah, who was with her at the time, was shot for putting up resistance. She returned home one week after the payment of the ransom.
Several protests were held in Karachi, insisting prompt probe in her case while various conspiracies also surrounded her case. In her statement before the court, Dua said Muzaffar and Zohaib along with their accomplices kidnapped her from outside a restaurant in DHA.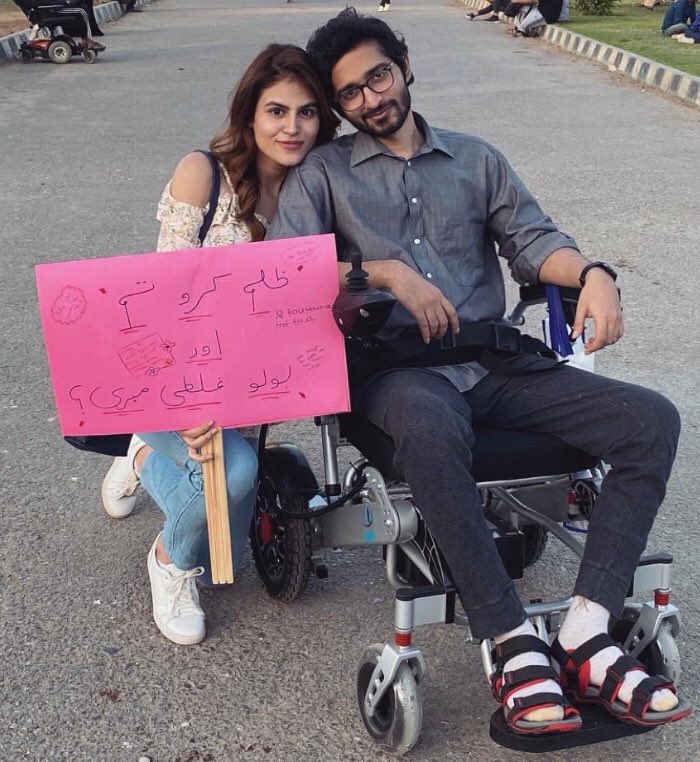 On March 18, police arrested the suspects in her case. The kidnappers were charged and put behind bars. Her safe return was definitely relieving not just for her family but for the whole of Pakistan. The entire country prayed for the 20-year-old's safety.
However, ever since the tragedy took place, her friend Fatah has been struggling with his recovery journey. He has been treated for multiple injuries. Including a collapsed lung and broken spinal cord, to name a few. Fatah underwent multiple surgeries and stayed in the hospital for over two months.
Dua Mangi'sGoFundMe campaign for Haris Fatah
Although Fatah did recover from all his other injuries, the bullet damaged the spinal cord is beyond repair. It, unfortunately, left him paralyzed from his chest down.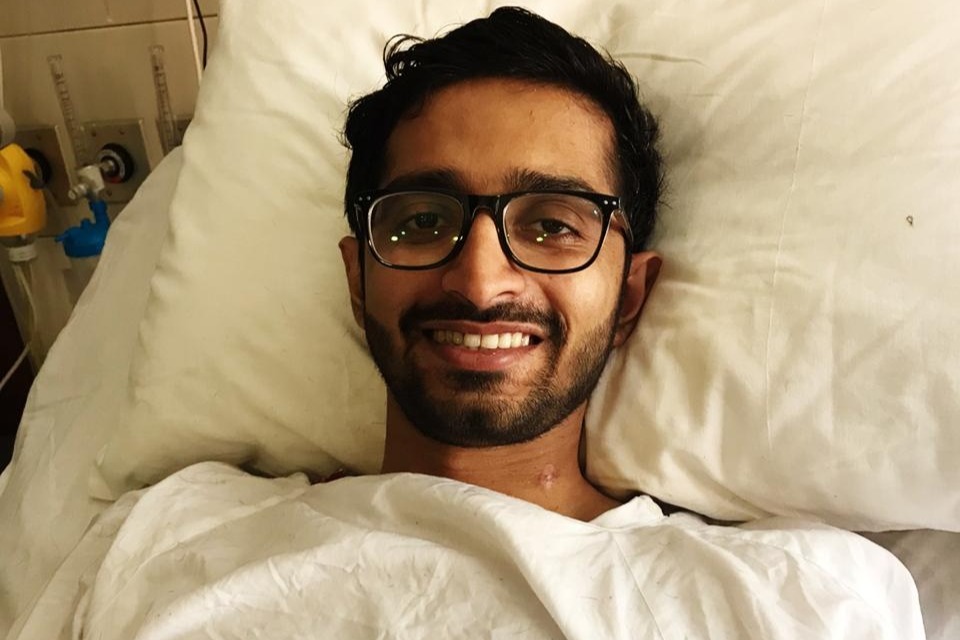 Since then, Fatah has visited multiple doctors and has been continuously doing physical therapy. However, none of the conventional ways have been helpful. After months of desperate research and visiting almost every specialist in Pakistan, Fatah decided to expand his options and look beyond conventional treatments.
He then came across a procedure known as Stem Cell Therapy. This procedure will allow the use of stem cells to treat the condition. Stem Cell therapy is widely used for multiple conditions but using it for a Spinal Cord Injury is fairly new and experimental.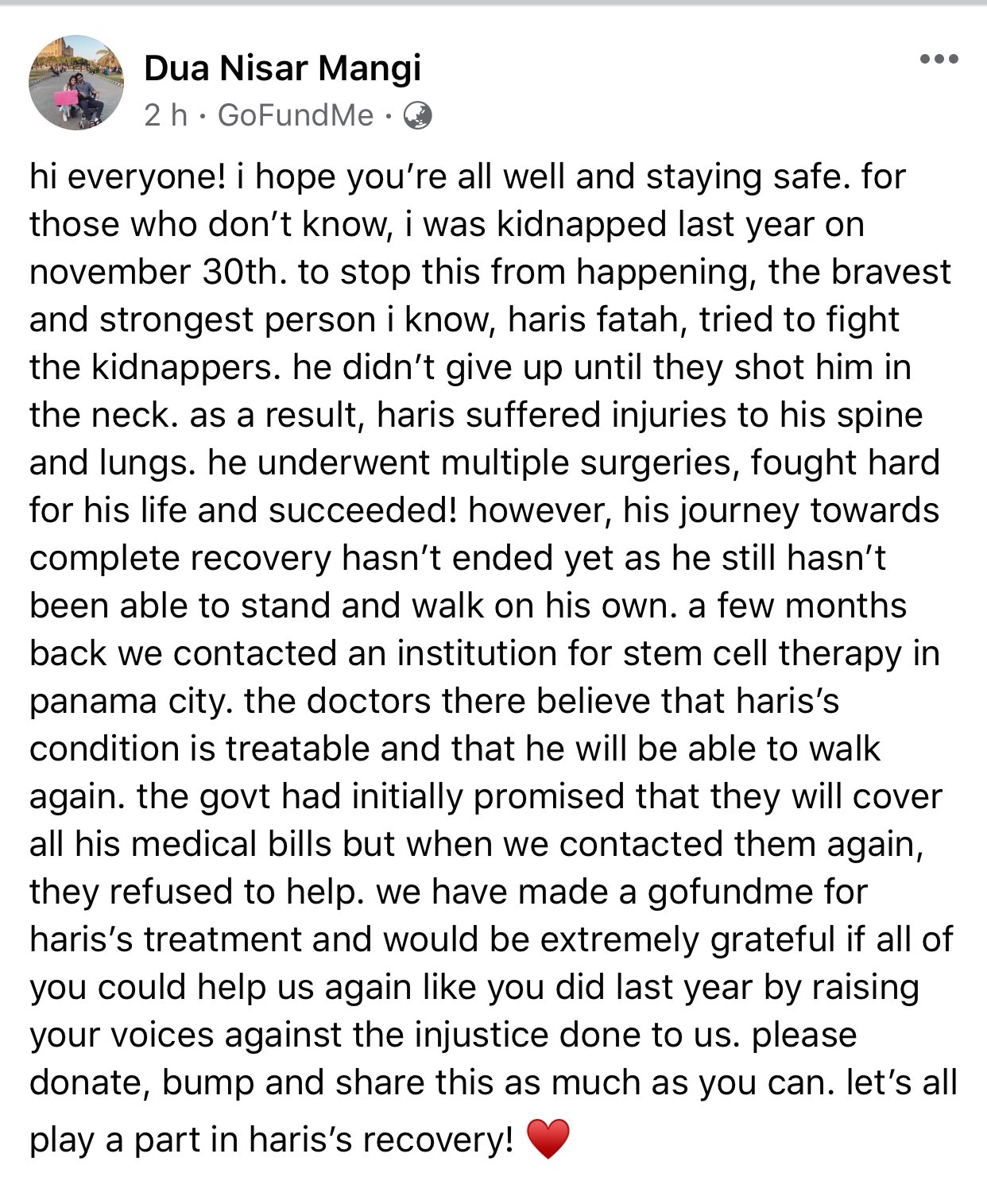 More so, it is only performed in a few countries right now. The guy is aware that this procedure is no miracle and it cannot reverse the injury. However, it has published improvements in the bladder and/or bowel function, and increased muscle control, which is way more than any other treatment has done so far.
Fatah sent his case to the Stem Cell Institute in Panama, where the doctors looked at his files and accepted his case. They have provided them with the plan, costs, and timeline. And now, they are raising funds for his treatment.
Dua and Fatah were previously spotted together at the Aurat March 2020 as well. The duo has received a lot of love and prayers from Pakistan. We hope they continue to fight for justice and their rights. Please help the guy out by donating if you can.
What do you think of this story? Let us know in the comments section below.