In an unfortunate turn of events in Lahore, a rashly driven car by a drunk driver, Range Rover SUV, crushes and injures a biker and a cop on Canal Road on Saturday.
The police chased the vehicle and stopped it near Barkat Market Chowk. In their efforts, a policeman received injuries and was shifted to hospital. As police chased the vehicle, the vehicle was stopped near the chowk. While trying to control the situation, a policeman was injured, and he was taken to the hospital.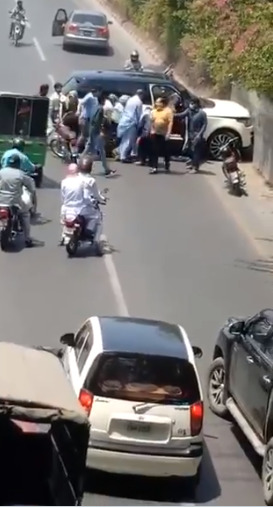 While allegedly 'under the influence of liquor', the driver also dragged a bike and injured its rider. A fire broke out in the vehicle immediately after the accident, and it quickly burnt to ashes. Firefighters from Rescue 1122 arrived on the scene and put out the fire. Police arrested the driver who was identified as Hamza Javed of 188-B DHA.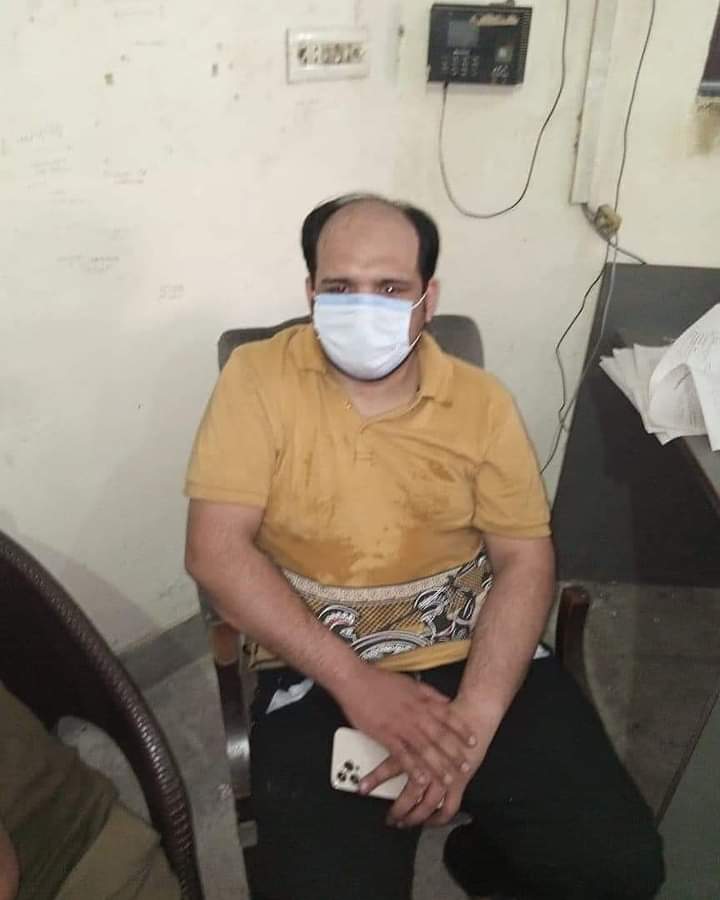 What caused the incident?
According to the details, the man had a fight at a hotel on Mall Road on Saturday. He was intercepted by Constable Munawwar Khan on Canal Road. Javed and the constable had a quarrel after the former pulled over his car. The man tried to run away after the police constable attempted to enter the car.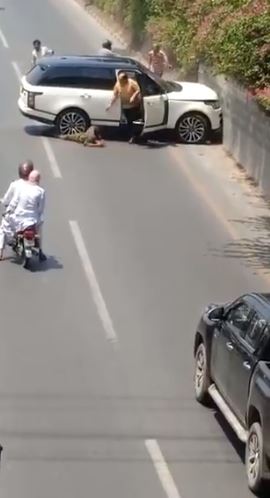 Drunk driver Javed crushed the cop while attempting to flee the scene in Lahore. The constable was barely rescued by passers-by. Soon after the police constable was rescued, the man once again attempted to flee with his car. In doing so, he dragged away the motorbike of the constable stuck under his Range Rover SUV.
The motorbike and the vehicle caught fire near Garden Town. Meanwhile, a court has sent him to police custody for three days. CCTV footage of the incident has gone viral on social media.
Take a look at the viral video
"Ichra Pul police tried to stop the driver, on which a rich brat crushed the police under his car, as a result of which both legs of the constable were fractured and his bike got stuck under the vehicle. He drove away just like that. But the petrol tank of the bike exploded and caught fire," the tweet reads.
Another clip of the vehicle catching fire
Last month, CCTV footage was released on the Internet in which the driver was asked by the motorway police officer to stop his car. However, in an attempt to flee and avoid challan, the man ran it over the policeman hitting him near Peshawar.
In a devastating turn of events, the motorway police officer who became a victim to hit and run left the world a few days later.
What do you think of this story? Let us know in the comments section below.