Disclaimer*: The articles shared under 'Your Voice' section are sent to us by contributors and we neither confirm nor deny the authenticity of any facts stated below. Parhlo will not be liable for any false, inaccurate, inappropriate or incomplete information presented on the website. Read our disclaimer.
"To the world, you may be just a teacher but to your student, you are a hero."
I have been observing, researching, communicating with other parents and teachers, and I have realized that I am not the only parent who is concerned about the dress code in school. I have met a number of concerned parents who do not like the fact that there is no dress code for teachers in schools while there are strict rules for students.
Children follow their teachers, sometimes, even more than their parents. As an educationist one should portray his norms and values and should spread a positive message among students through a professional attire. It's not about fashion, Islamic or non-Islamic beliefs, it's about basic professional ethics.
In schools, I have observed that some teachers are wearing sleeveless shirts or sometimes deep necks shirts and see through fabrics. If female teachers are trusted to guide our young people through to adulthood, they can probably be trusted to dress decently. Is it too much to ask the teachers not to wear sleeveless shirts or skin fitted clothes to teach impressionable students?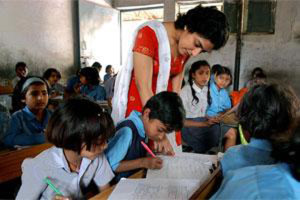 I'm arguing to set a tone for the schools and an example for the students and clarify what they meant by a professional dress. If schools are very specific about what students wear, they should do the same for teachers. It's still not culturally acceptable for the masses that teachers in schools wear sleeveless and wear no dupatta.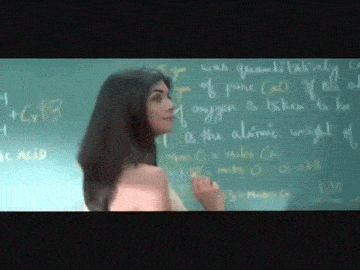 Anyone can dress the way they want to but there should be a proper dress code for schools. Also if female students are specific to tie their hair properly then why some teachers are with untied hair in school premises? I don't find it right.
"Some people feel more comfortable with certain styles, and you have to see what dress does to the learning environment" – American Association of School Administration )
Lack of respect and social status are on of the few problems our teachers are facing now a days in the society. In recent times, where people are worried only about themselves, increasing rate of immorality is becoming a major problem.
We need to work on this for a better future of our younger generation.
Read Also: 5 Types Of Teachers Everyone Comes Across