ISLAMABAD/LAHORE:The authorities have virtually sealed off the twin-cities in anticipation of possible political commotion ahead of the homecoming of Pakistan Awami Tehreek (PAT) leader Dr Tahirul Qadri as the Sharif brothers and their top aides chalked out a strategy to deal with the matter.
The administrations, especially of Rawalpindi district, blocked all major roads and thoroughfares with empty containers and stepped up security at all entry and exit points of Rawalpindi and Islamabad. Cellular services will also be suspended in both cities on Monday.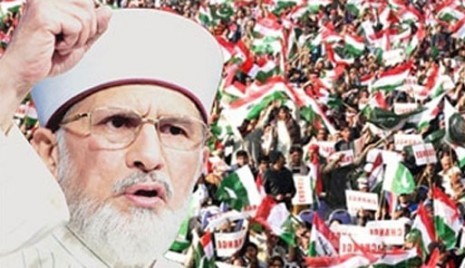 Rawal Road has been blocked near Chandni Chowk, Peshawar Road near Pirwadhai flyover and Airport Road has been barricaded near Jinnah Park. Similarly, all roads leading to the Benazir Bhutto International Airport have been sealed. Only those who are scheduled to fly are transported to the terminal in a shuttle service.
---
Also Read : 8 dead, 85 injured in clash between Qadri supporters and Police
---
The city police officer (CPO), Humayun Tarar, said the roads leading to the airport have been blocked due to security concerns. However, he added that they have not detained any PAT supporters who have started pouring into Rawalpindi from different cities to receive Dr Qadri. The police will join army and paramilitary troops to patrol the federal capital, while hospitals have been put on high alert.
The military's spokesperson, however, clarified that army troops have not been deployed anywhere. "No #Army troops depl anywhere incl Airport for policing," he said on microblogging website Twitter. "Tps already depl before Op ZarbeAzb at sensitive locations against terrorist threat," he said in another tweet.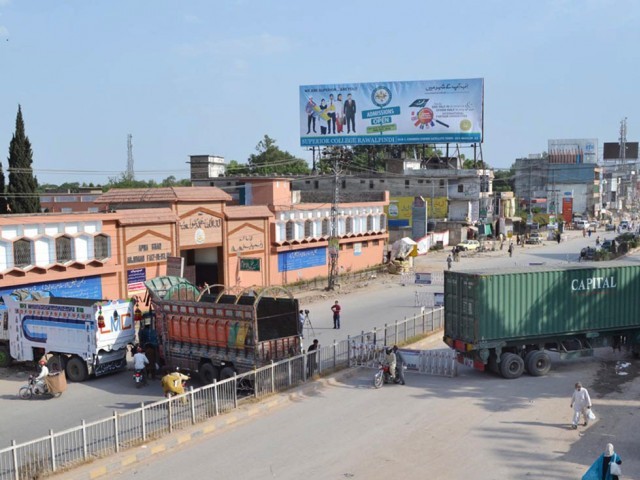 The district coordination officer of Rawalpindi, Sajid Zafar, has imposed a slew of bans under Section 144. He said that they have received credible intelligence about possible security threat. He added that Section 144 was imposed as a last resort because PAT supporters have refused to follow their instructions.
Govt devises strategy
Prime Minister Nawaz Sharif and Punjab Chief Minister Shahbaz Sharif went into a huddle with their top aides at Jati Umra, Raiwind, to devise a strategy to deal with any political fallout. Attendees at the meeting included Federal Information Minister Pervaiz Rashid, Railways Minister Khawaja Saad Rafique, Punjab Law Minister Rana Mashhood and IGP Mushtaq Sukhera.
After the meeting Shahbaz left for Islamabad to discuss the implementation of the decisions with Federal Interior Minister Chaudhry Nisar Ali Khan.
According to the strategy, a high-level delegation, comprising security and interior ministry officials, will receive Dr Qadri at the airport and ask him about the venue of a public meeting that he wants to address, sources privy to the meeting told The Express Tribune.
"If he names the venue, he is likely to be flown there in a helicopter," one source said. "But if he refuses and insists on going via GT Road, then the officials will hand him intelligence reports detailing threats to his and his supporters' lives."
---
Also Read: 'WE WILL BURN ISLAMABAD AND LAHORE': TALIBAN
---
The meeting decided that Dr Qadri would not be allowed to travel with his supporters on GT Road at any cost. Shahbaz and Nisar have been assigned the responsibility of taking measures in case Dr Qadri insisted on taking the GT Road route, the source said. "A helicopter and a jet have been put on standby at the airport."
IGP briefs PM
At the meeting, IGP Sukhera also briefed the prime minister on the June 17 bloody clashes at the central secretariat of Minhajul Quran International. Sources said the police have passed the buck to the district administration, saying the action was taken on the instruction of then-principal secretary to CM Dr Touqeer Shah.
The IGP is said to have told the meeting that the police launched the crackdown on the direction of Dr Shah, who was in contact with the police throughout the bloody episode. The IGP also provided record of calls, including the cellphone and landline numbers, made by Dr Shah to police and administration officials during the crackdown.
CM rejects politics of agitation
An official handout issued after the meeting quoted Shahbaz as saying that Pakistan could not afford politics of protest at a time while the security forces have launched a decisive operation against militants in North Waziristan Agency.
"The elements engaged in politics of agitation are trying to hamper the ongoing process of progress and development," he said but added that 180 million patriotic Pakistanis would reject their 'politics of chaos'.
Security threats
Apart from this, a spokesman for the Punjab home department said that there were serious threats to the life of Dr Qadri.
In the wake of Operation Zarb-e-Azb, terrorists have threatened to target key political and religious figures. He added that there was also threat of possible terrorist attack at the Benazir Bhutto Airport Islamabad and other airports.
The spokesman said that terrorists could target the slow-moving convoy of PAT, if Dr Qadri insisted on travelling on GT Road. PAT officials have been informed about all these threats, he added.
Published in The Express Tribune, June 23rd, 2014.