Taking one's life for the sake of revenge, inheritance or power is becoming a tragic yet ongoing trend in Pakistan. Turbulence in mental health and societal pressures tend to put a hamper on lifestyles. The same is the case with what might have happened to Dr. Maha!
Although, police are looking into the case and the mystery is now converging into something much more than a simple suicide open-end case. While talking to a reporter Dr. Maha's father, Ali Shah thanked the Sindh Police for their competence and for their hard work.
In tears, Shah added that he wished the police immediately arrest and capture the suspects Junaid and his father who are known for their harsh and dangerous lifestyle in Karachi.
"I am thankful to the Sindh Police for their determination and cooperation on the matter. I also want to pray and aware of parents to take care of their daughters who are going out there to make a name and career of themselves. May they stay safe from such thugs," said Shah.
Barrister Hassan Niazi also added words and briefed about the case in a tweet regarding Dr. Maha's untimely demise.
He added that Ali Shah had accused Junaid and his father for being behind his daughter's murder. He mentioned the two men were 'great thugs' and had been causing trouble in Karachi. Backing up his statement, Barrister Niazi, added Junaid was also involved in attacking YouTuber Waqar Zaka a while back.
Will the suspects be arrested?
We wonder will the Sindh Police be capable of looking into the case through every angle and also make sure to handle the situation more adequately. We hope to see justice prevail for real this time.
Dr. Maha Shah was a young practicing doctor at a local hospital in Karachi. She also was an influencer and had a strong following on social media. Her untimely demise shook all in Karachi and it made us realize that death is truly inevitable.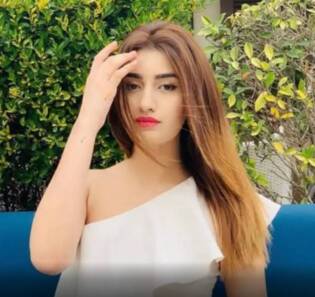 Yet what is saddening is how our society turns a complete deaf ear and blind eye to these parameters and derivations that lead a person to feel devastated to end their lives.
We hope that such societal pressures and tormenting practices of taking the lives of people, killing for revenge, or any other reason come to an end and we pray and offer our condolences to Dr. Maha's family.
What do you think of the story? Tell us in the comments section below.