City court in Karachi on Monday rejected the bail plea of both the accused named in the Dr. Maha Shah murder case following which Junaid Khan and Waqas managed to escape from the court.
According to ARY News, the court ruled on the bail plea of the accused in Dr. Maha's murder case and rejected the bail of both Khan and Waqas.
Khan and Waqas fled from the court in a rickshaw after their bail was rejected. Moreover, Junaid's lawyers also helped him in the escape.
Junaid was caught in a rickshaw fleeing the courtroom. The accused said that he had given Rs100,000 to the investigation officer to allow him to flee.
A day earlier, police filed an interim charge-sheet in the case before a judicial magistrate. According to the challan, accused Saad Nasir had sold his licensed 9mm pistol to accused Tabish Yaseen for Rs55,000 on July 12, who gave it to Dr. Maha a month ago. Qureshi confirmed he bought the pistol from Saad.
Dr. Maha Case: What we know so far!
On August 19, a young influencer and doctor Maha Shah was pronounced dead a day after a mysterious shooting incident at her home. Dr. Maha was later rushed to Jinnah Hospital in critical condition. Sadly, the poor lady succumbed to her injury and died within a few hours.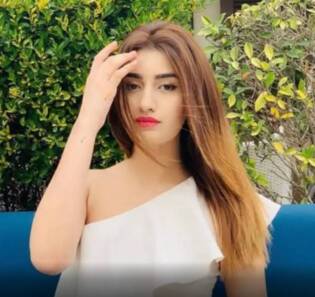 Dr. Maha's father, Ali Shah had accused Khan, who was allegedly a close friend of his daughter, of trapping her.
In tears, Shah had told a press conference that he wished the judicial system do justice to his daughter by bringing Khan and his father behind bars who were known for their harsh and dangerous lifestyle in Karachi.
Khan, in an audio statement later, rejected the accusations and made new revelations and opened a new pandora box in Dr. Maha's case. Now, that he has escaped from the court, let's see what happens next in this case.
What do you think of this story? Let us know in the comments section below!