Another tragedy hit Pakistan's frontline healthcare when a very senior doctor passed away fighting coronavirus. Dr. Muhammad Javed, a senior doctor at the Hayatabad Medical Complex Peshawar passed away from COVID-19 this morning.
The news was confirmed by the hospital's director Shehzad Faisal. Dr. Javed was an ENT specialist (ear, nose, and throat), who had been constantly been working in the hospital's COVID-19 ward. Without taking a lot of breaks and keeping his focus on the patients only, he embraced martyrdom at the hands of the disease.
As per the director of the hospital, Dr. Javed would work tirelessly and diligently, but the illness was too severe to bear. "He was on the front lines to combat the coronavirus," said Shehzad.
Dr. Javed's great sacrifice
After constantly treating COVID-19 patients, Dr. Javed started feeling the toll of the work he was doing. He got himself tested for COVID-19 one week back, and sadly, his results came positive. From there on, his condition started to deteriorate and he was soon placed on a ventilator.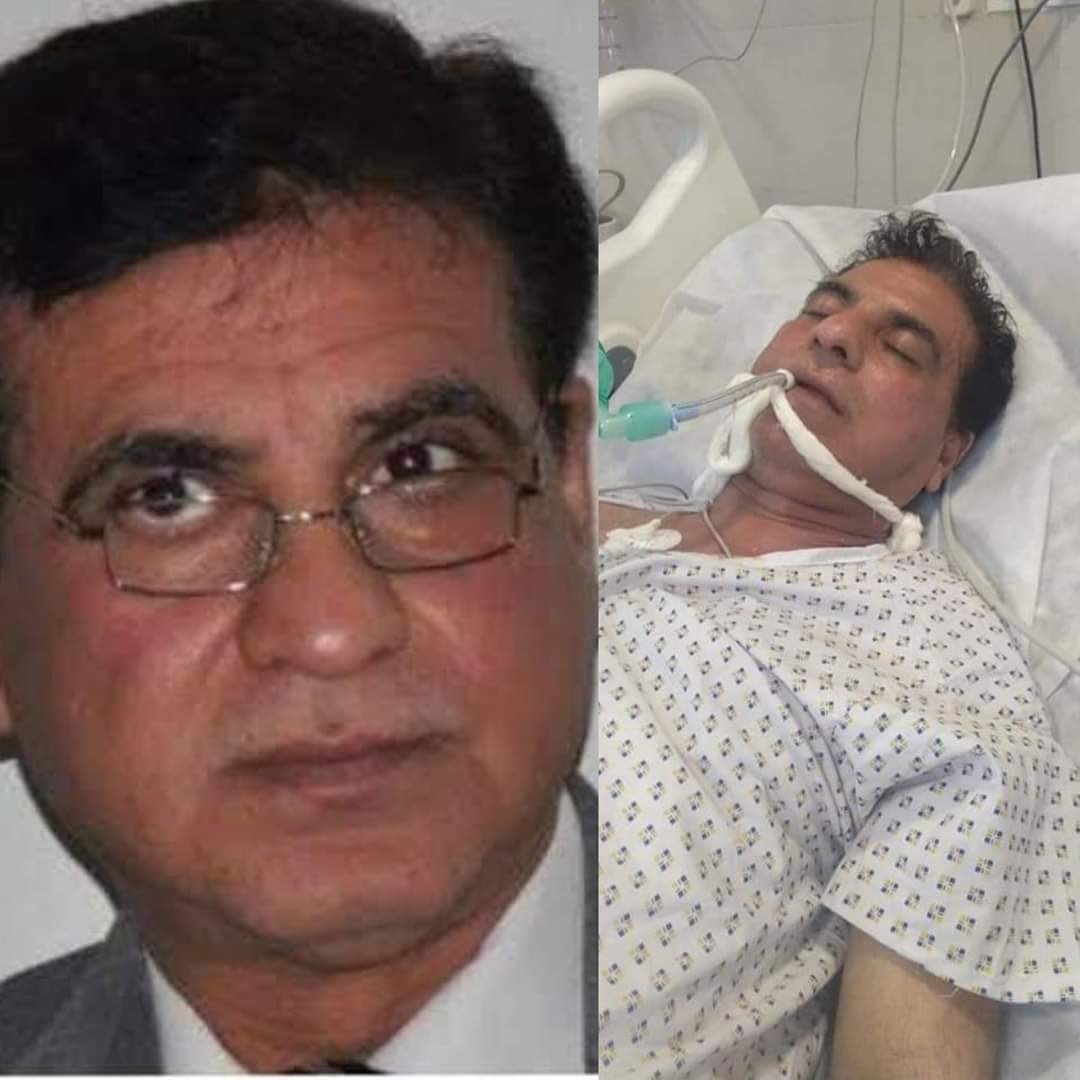 Dr. Javed fought the illness from the ventilator for one week, before not being able to continue and embraced shahadat. He stands as the first doctor from KPK to have passed away from COVID-19.
Director of the hospital Shehzad then added that more than a dozen doctors in Khyber Pakhtunkhwa had been diagnosed with COVID-19 while battling it. Since the news broke, people have been showing sorrow and remorse at the great loss.
My uncle Professor Dr javed, the most brilliant ENT surgeon & even better human that i knew has lost his battle with Covid-19 earlier this morning. He was on vent from past few days. I'm proud of you uncle , you did justice to your oath
Please pray for the kind soul. pic.twitter.com/Lb6VS7N4Wb

— khan 👩🏻‍⚕️🇵🇰 (@DoctorKhanTweet) April 25, 2020
Doctors in Pakistan, much like the rest of the world, are battling COVID-19 on the front line. They are most exposed to risk and the number of casualties are also increasing with time.
50 other healthcare workers positive in KPK
"More than 50 health workers, including 20 doctors, have tested positive for Covid-19 because of the arrival of all patients to hospitals. It would be most appropriate to have separate wards for suspected and active patients as well as quarantine centres away from the hospitals, not only to ensure their best management but to safeguard our people and health professionals from being infected," said the president of KPK doctors' association.
The thing about COVID-19 is that it is indiscriminate and does not spare anyone. From royals to the slums, it sees no difference. Dr. Muhammad Javed's great sacrifice will not be forgotten.
We hope and pray that our medical professionals remain safe and keep fighting this heinous illness to protect us and others who are at their behest. See how doctors in Pakistan tried to cheer patients by dancing for them.