Dr. Aafia Siddiqui met her sister after long 20 years on Wednesday. Dr. Aafia Siddiqui is a Pakistani citizen and a neuroscientist.
For those who don't know the background story of her custody, she had been convicted in Manhattan in 2010 on charges that she sought to shoot U.S. military officers while being detained in Afghanistan two years earlier.
And after nearly two decades, she met her sister Dr. Fauzia and it was the most emotional moment for both of them.
As per the rules, Dr. Fauzia wasn't allowed to hug or shake hands with her sister. Apart from that the JI senator Mushtaq Ahmad Khan also shared details regarding Aafia Siddiqui.
Dr. Aafia Siddiqui Met Her Sister – 20 Years
Both of them were separated by a glass partition, the meeting was two and a half hours long. Aafia told her sister about her treatment by the US authorities.
And on the other hand, Dr. Fauzia shared details of Dr. Aafia's children with her but was not allowed by the US authorities to show her their pictures.
Right now along with Fauzia, Senator Mushtaq and Dr. Aafia Siddiqui's American lawyer named Clive Smith are seeking her release chances and will meet her soon.
The JI Senator tweeted, "Tomorrow I will meet Dr. Aafia in prison along with Dr. Fauzia and Clive Stafford-Smith," Khan tweeted. In his tweet, the senator shed light on the incarcerated doctor's plight; however, he said that this has opened up a way for more "discussions and meetings".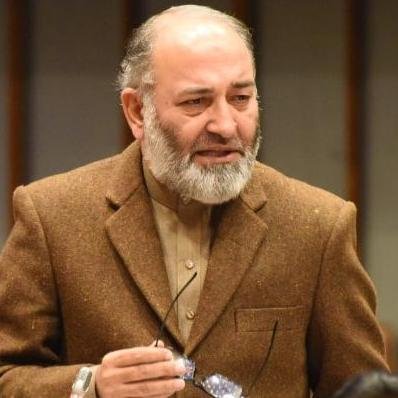 He also urged people to raise their voices for Dr. Aafia's release.
Clive Smith fights human rights cases, he also helped in liberating Abdul Rabbani and Ahmed Rabbani from the notorious Guantanamo Bay prison and will meet our neurologist.
During Imran Khan's leadership, Imran Khan raised his voice for Dr. Aafia Siddiqui's return which gained endless appreciation.
Serious Circumstances
Senator Mushtaq also shared that in two and a half hour meeting they have also been informed about her grim circumstances and the tortures she was being subjected to.
"This meeting took place after 20 years and continued for two and a half hours, Dr. Fauzia wasn't allowed to hug or shake hands with her sister.
Dr. Fauzia was not allowed to show Dr. Aafia pictures of her children. The meeting took place inside a jail room with a thick glass between them. Aafia was in a white scarf and khaki jail dress. " Khan wrote.
He further added: "In the first hour of the two-and-a-half-hour meeting, Dr. Aafia shared the details of the torture she was going through every day.
Dr. Aafia said that she misses her mother and children all the time (she does not know about the death of their mother). Dr. Aafia's front teeth were knocked out/lost due to an attack in prison. She also had difficulty hearing due to a head injury."
What do you think of the story? Tell us in the comments section below.