The fifth season of Money Heist has sparked a high level of hype. All crime-thriller enthusiasts have been enthralled by the Spanish Netflix series. While the new season of money heist has garnered much attention, some fans have spotted a doppelganger for the criminal mastermind – The Professor – in Pakistan.
In Money Heist season 5, actor Alvaro Morte played The Professor for the last time, which was an emotional roller coaster. He plays the brains behind the crime-drama, the main character.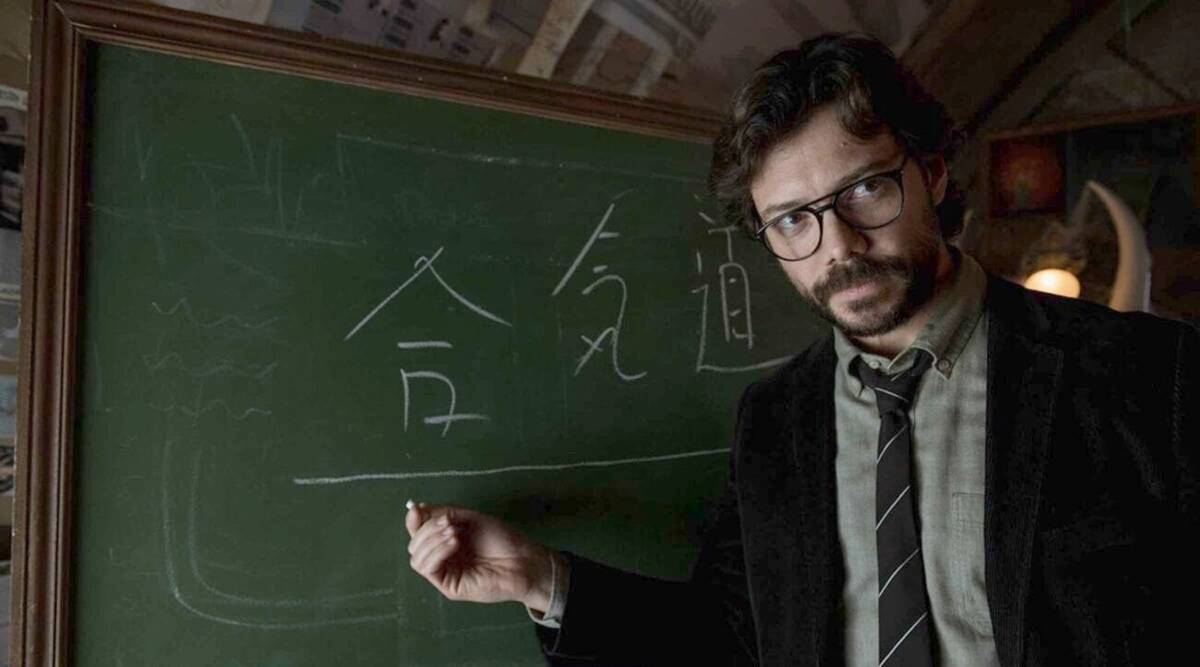 The Professor is a loner and a socially awkward man, yet he is in his elements when it comes to strategizing a robbery. The man understands how the human mind works and always has a backup plan.
It looks like we have found our very own doppelganger of The Professor right here in Pakistan. Fans are going crazy over a mysterious man who bears an uncanny resemblance to Morte, who plays The Professor. Fans have been envious of how this timid and private man thinks. We now have a doppelganger too. Perfect!
With his striking resemblance, the doppelganger of Professor has created a buzz on the internet. It appears the doppelganger is a shopkeeper, who is seen writing something down in the photo. "Professor working on his next heist," read the caption of the photo from Pakistan.
Have a look at him!
Like The Professor, he also wears glasses. While the real Professor makes plans for the heist, his doppelganger is busy doing some calculations of his departmental store. The picture is being widely shared on social media.
Fans cannot believe the uncanny resemblance
While fans of the popular heist series eagerly waited for the fifth season of the show, a firm declared a holiday so that its employees could enjoy the show immediately following its launch. An IT company announced a holiday for Sept 3 and called it the "Netflix and Chill" holiday.
The CEO of the organization announced the news in an official letter. It did not take long for it to go viral on social media. The notification acknowledged that the popularity of the show could lead to a bunch of "false leaves". The firm's move impressed fans of the show and users on social media.
By the way, do you know that there is a Pakistani version of Money Heist on its way? As it appears, the Pakistani movie 50 Crore is a rip-off of the popular Spanish show. No official release date has been disclosed by the production house yet.
The teaser of 50 Crore showed the names of characters representing different cities of Pakistan. Moreover, it showcases a group of misfits who pull off a mega heist. But wait… doesn't this all sound way too familiar? Oh, it definitely does!
What do you think of this story? Let us know in the comments section below.