Flip the time capsule back about a decade or two and think of all the major shopping outlets in Karachi. Back in time, people would normally spend a handful of hours in markets. Back in time, people treated shopping malls as merely shopping bazaars. It goes without saying but there was not much to do when it came to complete family outing.
Fast-forward to 2017, we saw the major shopping malls of Karachi engaged in many activities. For years, the flagbearer of this trend is Dolmen Mall and ever since it stepped in the market with the good old mall in Tariq Road, it has given every reason to its customers to keep coming back to their favorite mall.
Dolmen Mall is at it again – but, how do they do it?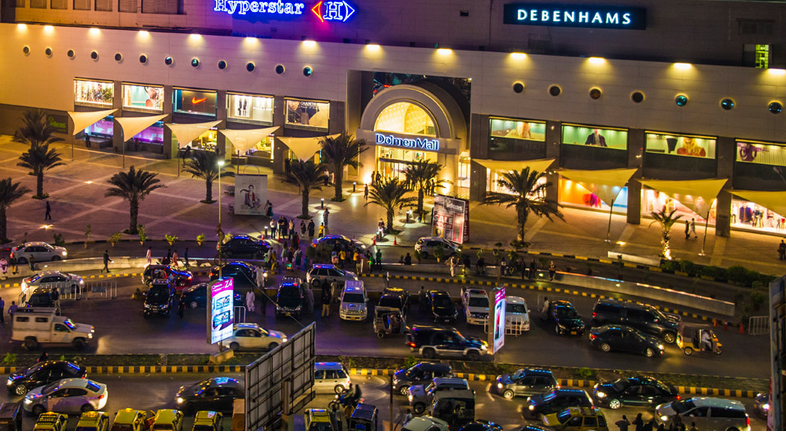 We are taking into account how Dolmen Mall is one name that has come along to provide the best shopping experience and entertainment in this city. While we are at it, let us also announce that we have an amazing surprise for you in this article! So, hold your horses and read along.
In the past 5 years, the city of Karachi has witnessed a good number of shopping malls getting established, all in the race of being one-stop for Karachiites. However, Dolmen Mall is established as the 'Game Changer' of the retail industry housing the choicest local and international brands across three prime locations in the city.
The success story of Dolmen Mall is quite interesting. Once a small mall in the heart of Tariq Road has emerged to be a major centre and pride for Karachi. Could it be the "notion" that they have built in the minds of people for the best shopping experience and facilities? Today we look at how Dolmen Mall has popularly become the mall with a heart promising all the good things to come in 2018 and beyond!
Here are all the festivities of Dolmen Mall which continue to become the talk of the town:
There were a number of festivities this year, let's begin with each.
All in for the love of lawn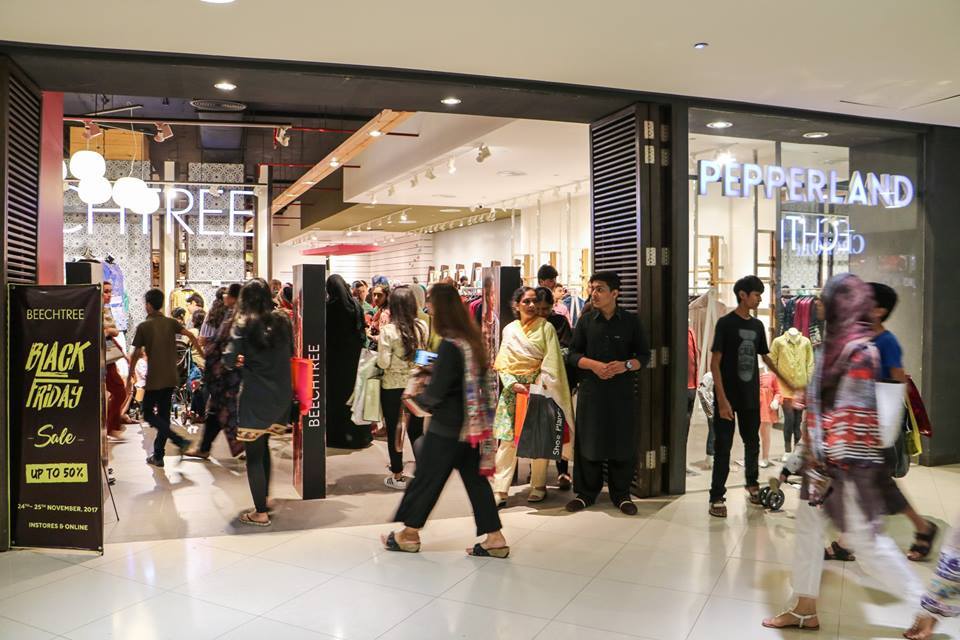 Just like every year, Dolmen Mall displays its exclusive premiers of lawn collection. To mark this festivity in a different style, the entire mall is lit in colors of lawn, celebrities make appearances and of course, new arrivals are showcased.
Now let's see how 2018 will go down.
25th silver jubilee of the much sought-after Dolmen Shopping Festival 2017
Once again in 2017, it was about fun, fashion, and food. Staggering discounts, flash sales, an array of variety, what more could one want? It started from 22nd December and will span until 7th of January, 2018. The atmosphere at all 3 malls in Karachi is eccentric these days and visitors continue to enjoy daily gifts, discounts, exciting competitions, and special events.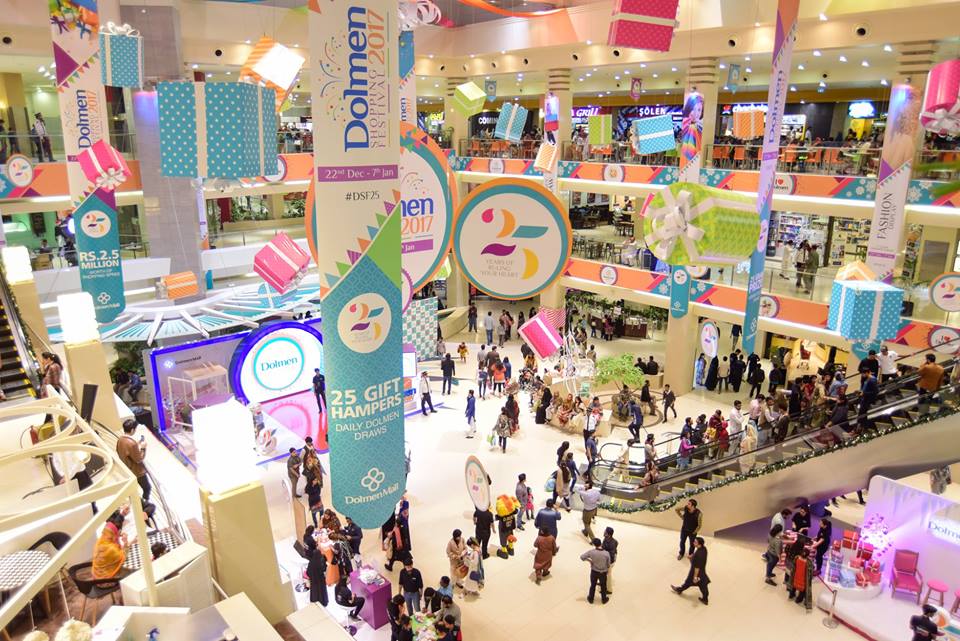 The fashion-forward crowd was enchanted to see fashion displays and discounts on leading brands. The carnival area is a bright colorful carousel for families to enjoy carnival games. We also have our favorite celebrities visiting the mall during the Dolmen Shopping Festival, so you have a real good chance to meet and greet them!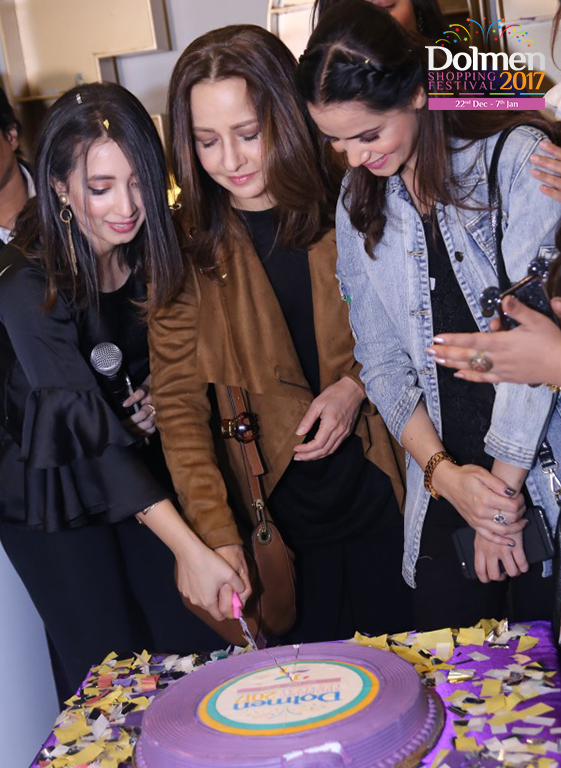 Not to forget, the major highlight of Dolmen Shopping Festival is that the customers have a chance to win airline tickets, high watches, diamond jewelry or exciting gifts upon shopping of PKR 5000.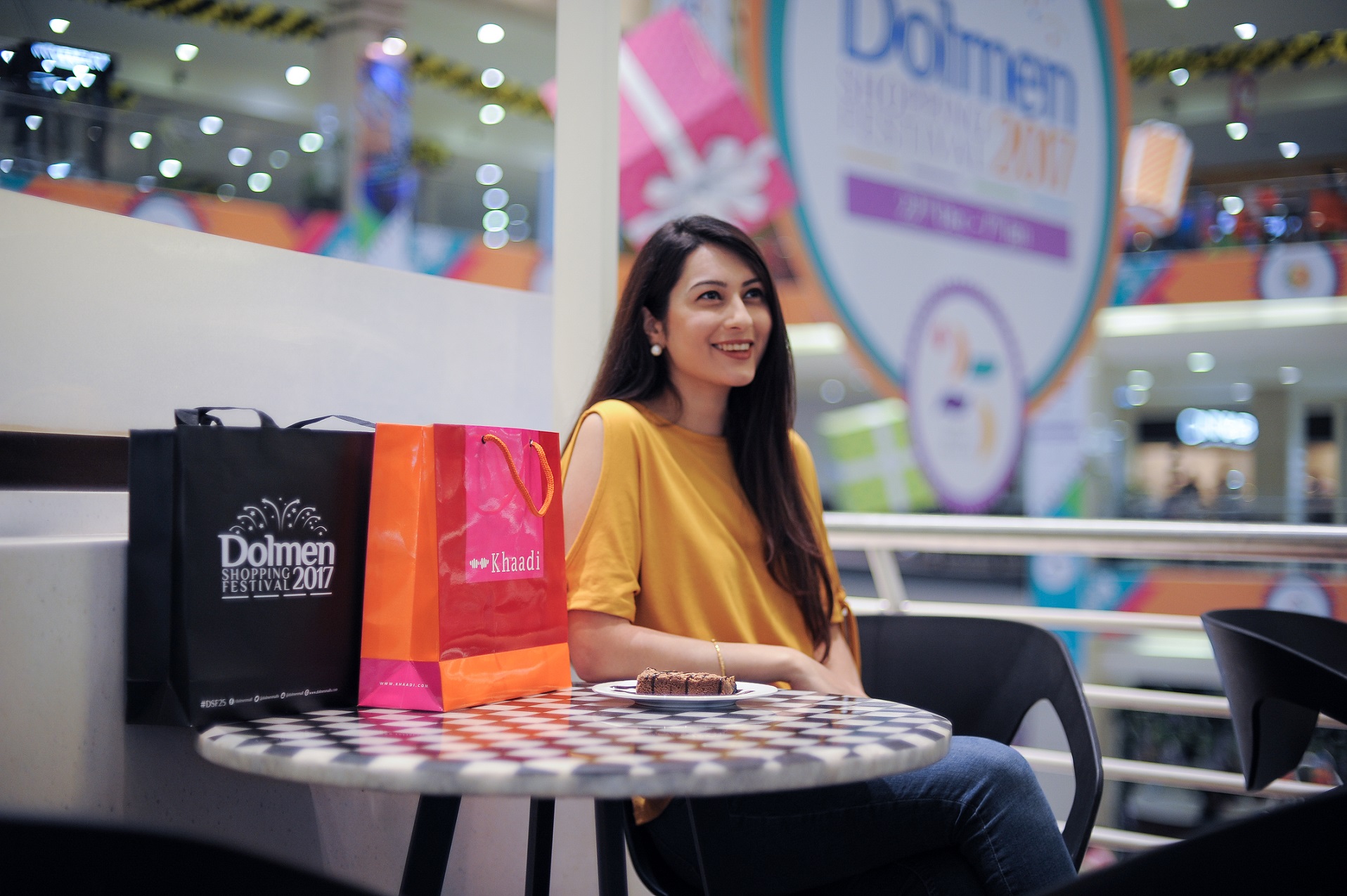 But the most exciting thing is the grand prize – a chance to win PKR 2.5 million worth of shopping sprees! What are you waiting for? Get going, guys, because the winners will be announced on the last day!
How can we forget Women's Day?
They are 51% of the world population and to honor their incredible role in making our lives better, Dolmen Mall celebrates giving More Power to Her.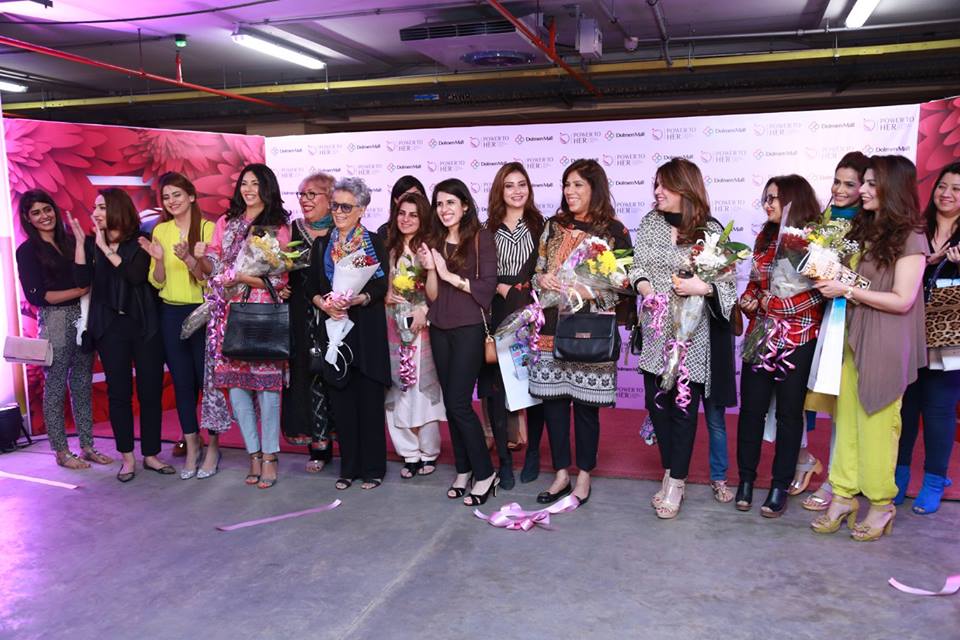 Be it "Women Only Parking" at Dolmen Mall, Clifton a strong highlight of 2016 or giving aspiring women in retail a chance to be mentored by industry gurus in 2017, the mall remains consistent to expand and facilitate women-centric initiatives. Thus, evident inclusion of Women's Room or Driver's rooms. Now, fingers are crossed for the year to follow because so much is still to come!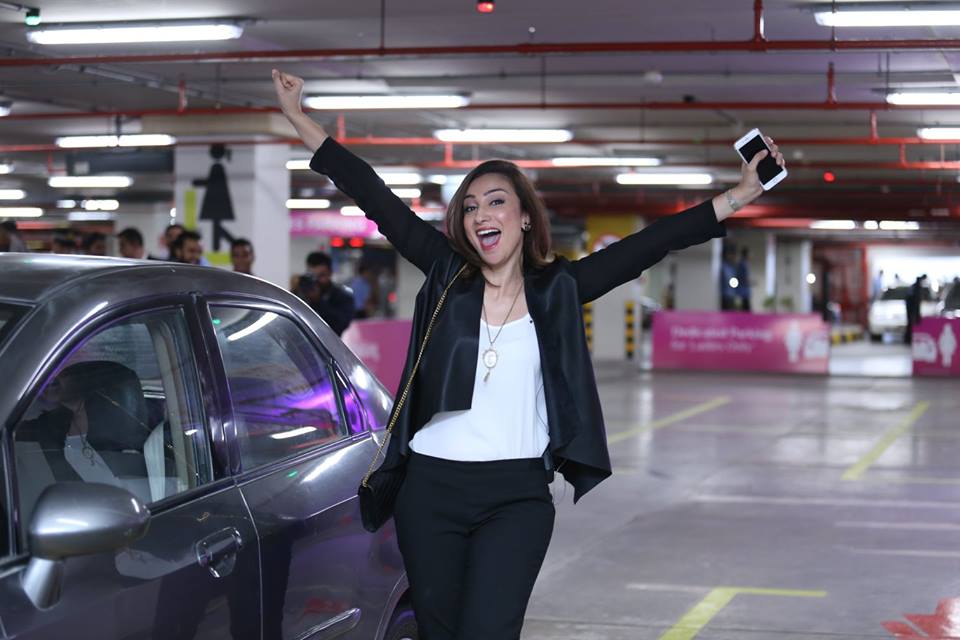 What's going to happen in 2018? These activities in the previous years surely forecast a positive outlook in terms of what we can expect this year.
Pakistan Day and Independence Day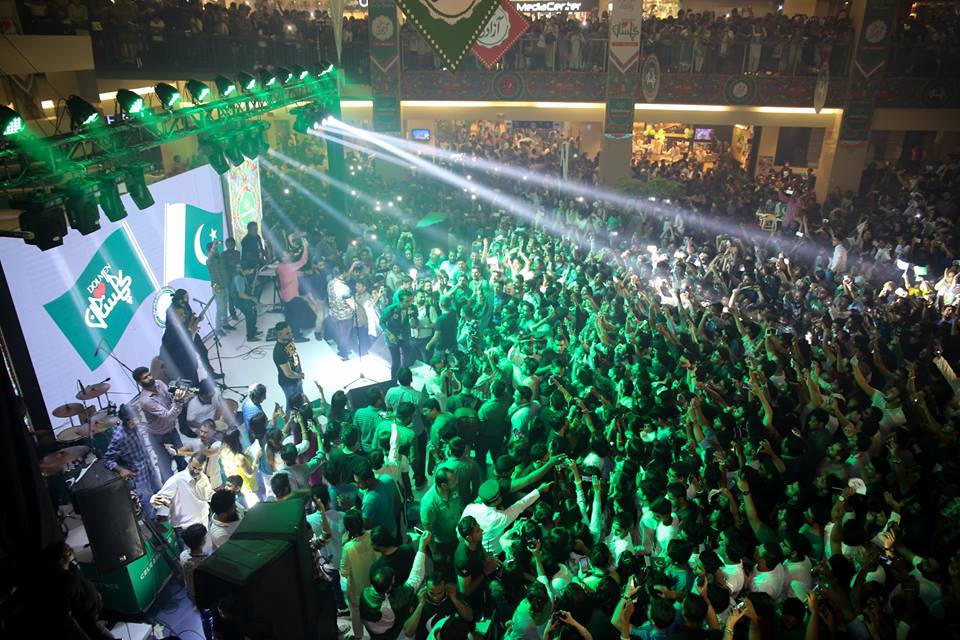 With immense patriotic spirit, Dolmen loves Pakistan is celebrated every year in absolute Pakistani glory and style. Every year there is an entertaining program for all mall visitors. Dolmen Bazaar, is one of the events where a whole community of sellers is invited to showcase products complementing our cultural tidings, traditional items, and desi foods. Plus, there are quite amazing sales by many brands!
Of course, Mother's Day
It's really a good idea to take your Mommy to Dolmen Mall on Mother's day. So much happened last year where we saw fun activities, mother's day discounts, photo booths, special prizes and what not… In fact, many restaurants went on special discounts for mothers! Enjoy Mother's Day with your MOMents at Dolmen.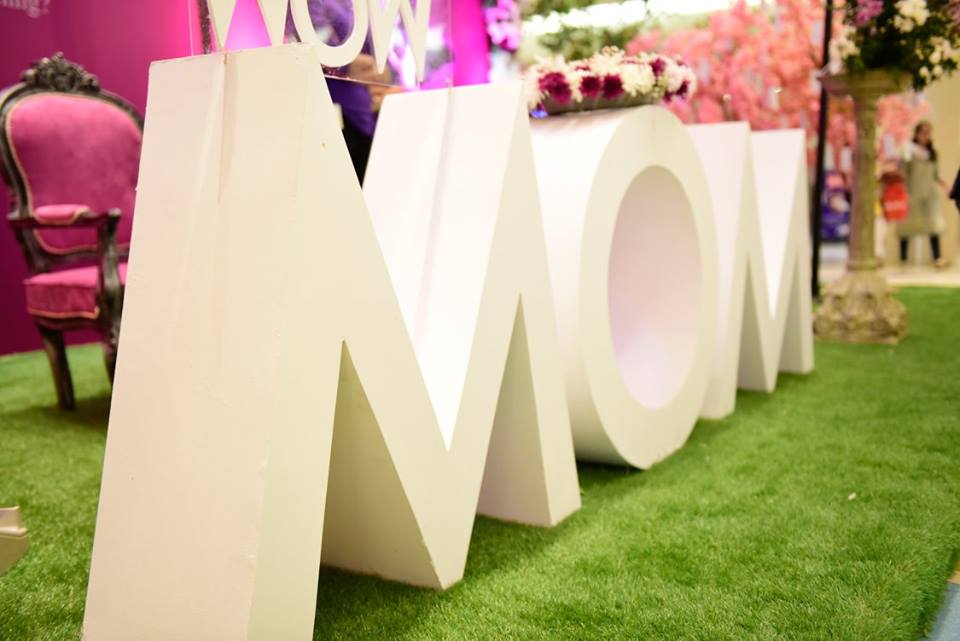 New store openings
In the past few years, Dolmen Mall has become a destination of choice for all fashionistas to visit. New stores and brands have emerged and people enjoy a variety of options all under one roof. So visit the mall frequently for latest product options and variety.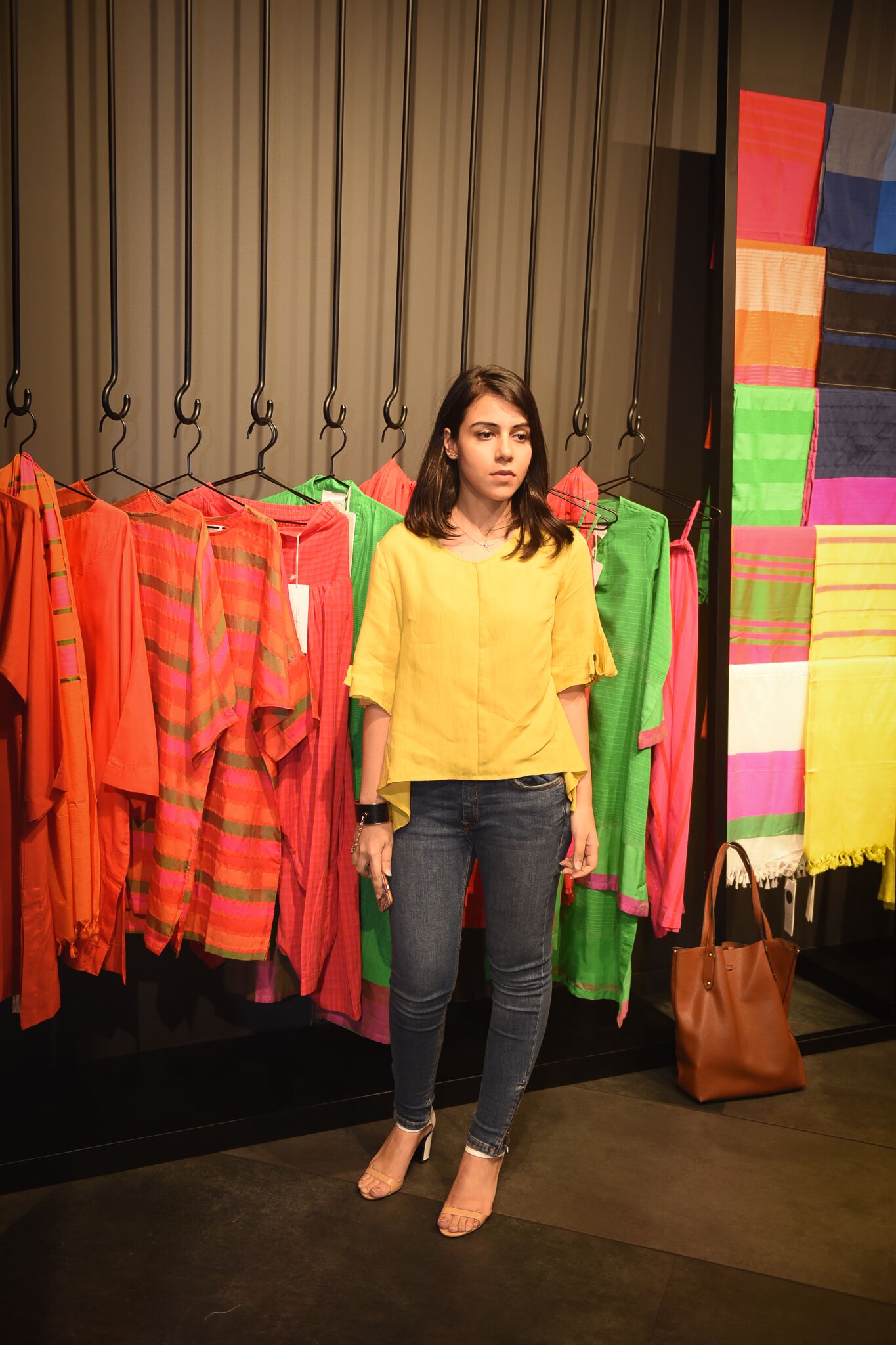 Back to School
Get a chance to make your kids meet their favorite superheroes, cartoon characters and let's not forget Sindbad's at Dolmen Mall for a unique Back to school event. All kids get to enjoy last minute school shopping and time off before school starts.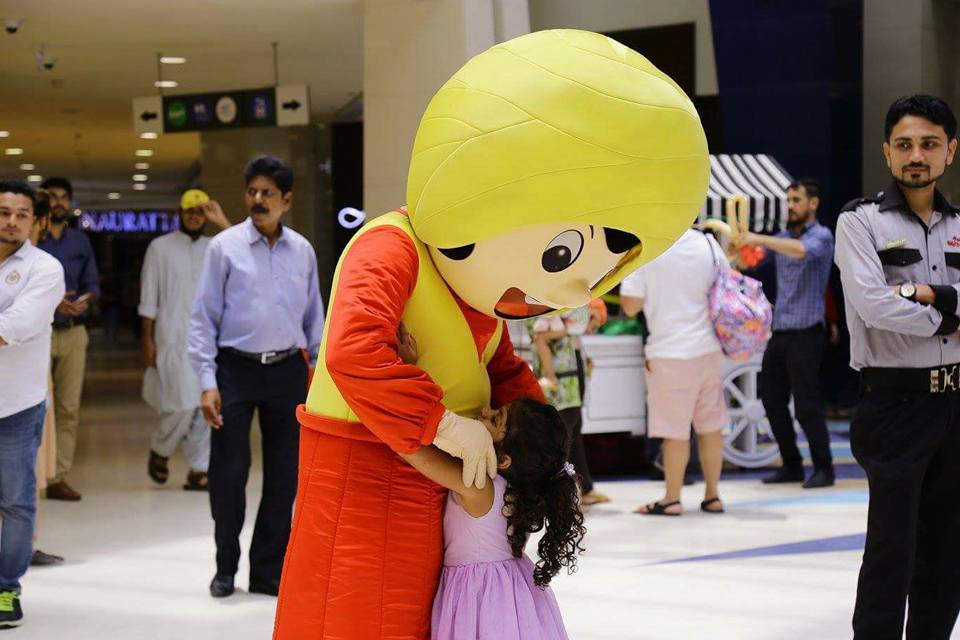 2017 ended on a high note. Now, with that being said, there's a lot more to come in 2018 and we are already geared up!

And now, let us finally talk about the surprise… Dolmen Mall presents you the best chance to win a return ticket to anywhere in Pakistan and here's all you need to do:
1. Share a memory of yours at Dolmen Mall in 2017 with us. It should be a picture, selfie or whatever that you believe was a special moment. Come on guys, we all take selfies with celebrities at the mall, time to put them to work!
2. Follow Parhlo on Instagram.
3. Inbox us your picture with your name and number.
The lucky winners will be announced through a lucky draw! So, what are you waiting for?